It looks like Picard will struggle to gain consciousness after a car accident in Star Trek Picard Season 2 Episode 7. Tallinn will enter his subconscious mind to help him wake up from a coma. Meanwhile, Agnes will struggle to regain control of her body from the Queen. Seven and Raffi will try to find her and help her out. However, they fear that she might have succumbed to the Queen. So, keep reading to learn all you need to know about the seventh episode.
Star Trek Picard Season 2 Episode 7 Preview: What Will Happen?
The seventh episode of Star Trek Picard Season 2 Episode 7 is titled "Monsters." Tallinn will attempt to get inside Picard's subconscious mind to urge him to wake up from a coma that he suffered after a car accident. However, Tallinn will end up encountering Picard's darkest secrets and his deepest fears. Seven and Raffi would be concerned about Agnes Jurati. They will look for her, but they are concernedJurati might have succumbed to the monster inside. Moreover, Rios will struggle to hide the reality about his true self from Teresa in episode 7.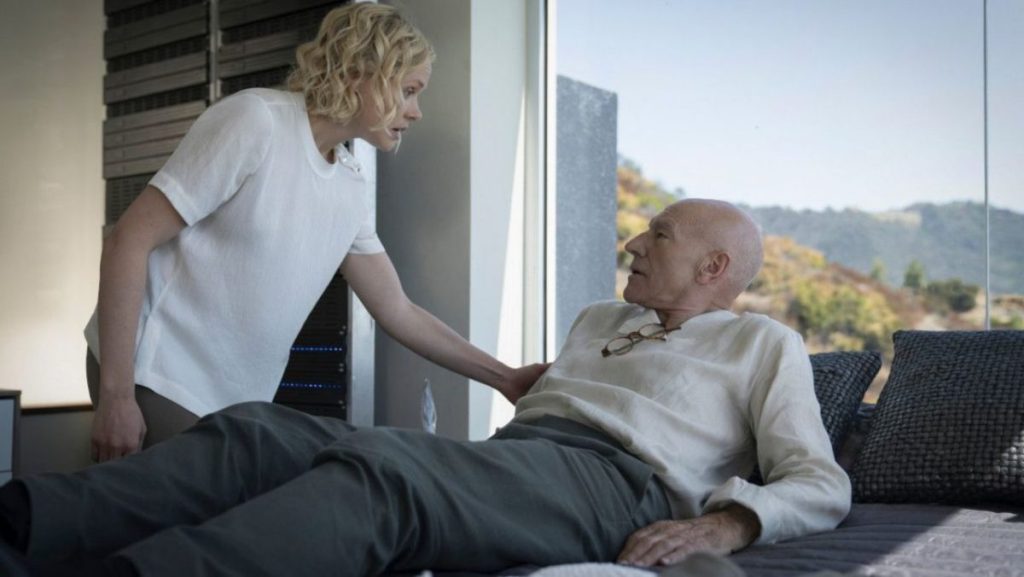 A Quick Recap:
In the previous episode, Agnes gave access to the gala to Picard, Tallinn, and Rios with the Queen's help. Soong confronted Picard at the gala and alerted the security that Picard was a threat. Agnes and Queen saved the day by cutting off the lights and singing "Shadows of the Night." The rush of endorphins provided the Queen with full control of Agnes' body.
Further in Star Trek Picard Season 2 Episode 6, Q took the role of Renee's therapist. He stroked her insecurity, and she began to run away from the party. Picard tracked her down and urged her to go ahead with the mission by talking about his mother. Picard shared that his mother also loved the stars and had some mental health issues.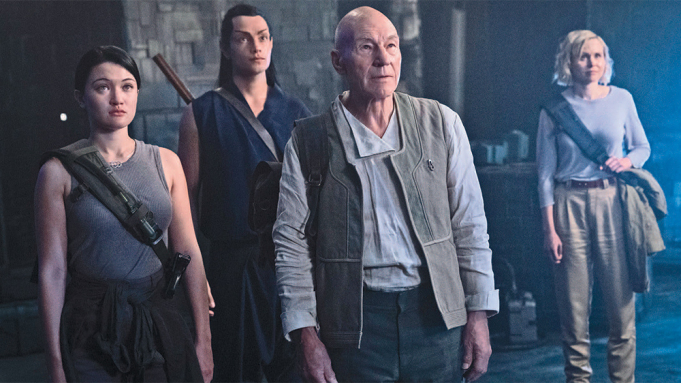 Elsewhere, Soong saw Reenee with his car. Picard pushed Renee out of the way and was hit by a car, knocking him unconscious. Soon returned home and ranted frustratingly at Kore. She investigated his research and realized that she was the only one to survive among the many apparent clones that Kore had created. Tallinn decided to enter Picard's mind to wake him up at Teresa's clinic in Star Trek Picard Season 2 Episode 6.
Star Trek Picard Season 2 Episode 7: Airing Date
Paramount+ will release Star Trek Picard Season 2 Episode 7 on April 14, 2022. The network drops a new episode weekly on Thursdays at 3:00 a.m. ET. Moreover, the second installment is will feature a total of ten episodes, available exclusively on Paramount+. So, don't forget to watch the seventh episode and keep returning for more thrilling episode previews only on TechRadar247.com.