Bobs Heart Abishola Season 3 Episode 18 will finally return on your screen after a long break. Well, fans last saw Abishola coming up with a cunning way to force Ebunoluwa to return home. But she later changed her mind. So in this episode, we'll see the aftermath of how things work well. Further, there will be a serious case that will draw Bob and Abishola's attention. Can they deal with it? Keep reading to know more.
Bobs Hearts Abishola Season 3 Episode 18: Precap And Storyline
Bobs Hearts Abishola Season 3 Episode 18, titled "Greasy Underdog," is directed by Beth McCarthy-Miller. Ebunoluwa finally settles down at Bob and Abishola's place. Although everyone didn't like it at first, they might learn to live with her sooner. Meanwhile, Tunde will work on his nephew. Tunde will try his best to teach him about hip-hop music and its value in their culture. However, it won't be easy for Tunde to do so.
Apart from this, Bob, Abishola, and Kemi will learn something. They will find out that Morenike's family doesn't want her to stay with them. This is because they learned she's gay. However, it will create problems for her. So Abishola and Bob decide to help her at any cost. They decide to pay for her school and stay in America. They might also try to reach out to her family and discuss being gay isn't a taboo now in Bobs Hearts Abishola Season 3 Episode 18.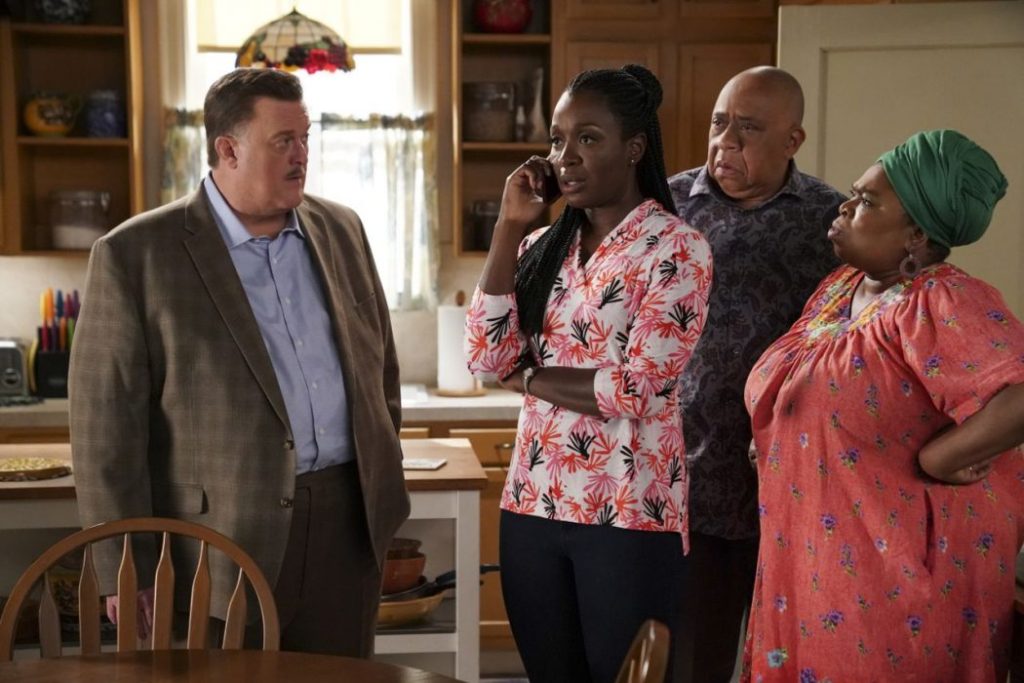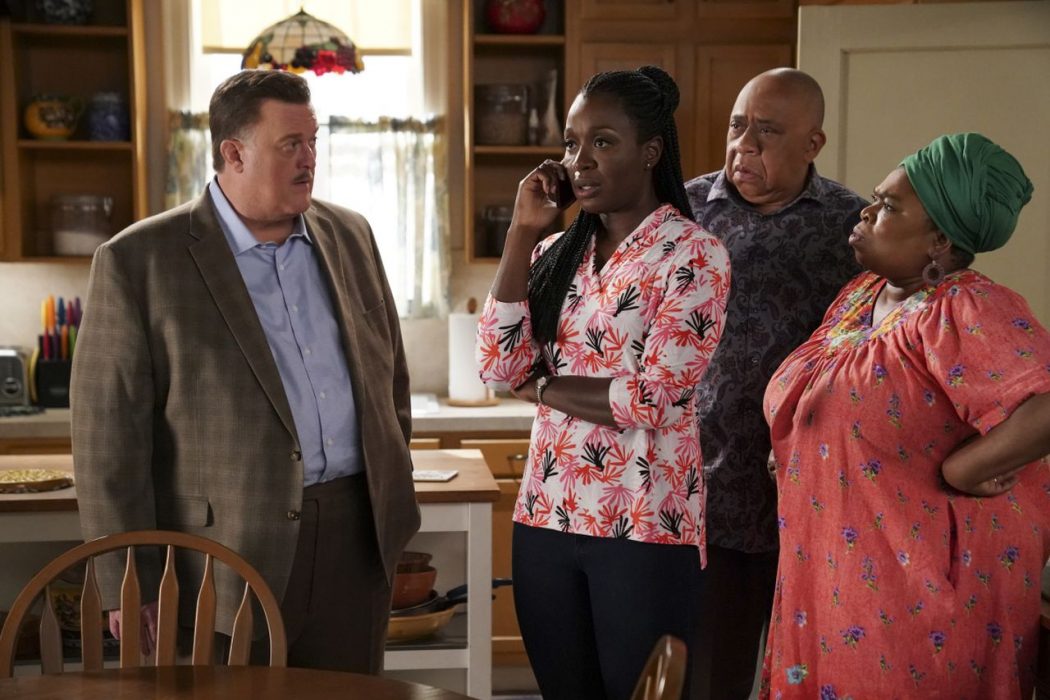 A Quick Recap!
The previous episode, titled "Inappropriate Nakedness,
" was directed by Beth McCarthy-Miller. Bob and Abishola both wanted Abishola's mom to return to Nigeria. But they hesitated to tell her. So Abishola planned to disguise herself as her late grandmother and order Ebunoluwa to return her home. She even convinced Ebunoluwa that the spirit is real. But her mother's confession left her startled. Ebunoluwa then revealed her marriage life isn't good at all. But she later agreed to return home.
Bob appeared happy to know that finally, his mother-in-law was leaving. But Abishola let her mom stay where she wanted and supported her to do whatever she wanted. So Ebunoluwa returned to Bob's house. While everyone showed their dismay, Abishola was rooting for her mother. Later Dele and Tunde were tasked to decorate Ebunoluwa's bedroom. During this, Tunde learned that his nephew does not know hip-hop music. So he decided to teach him.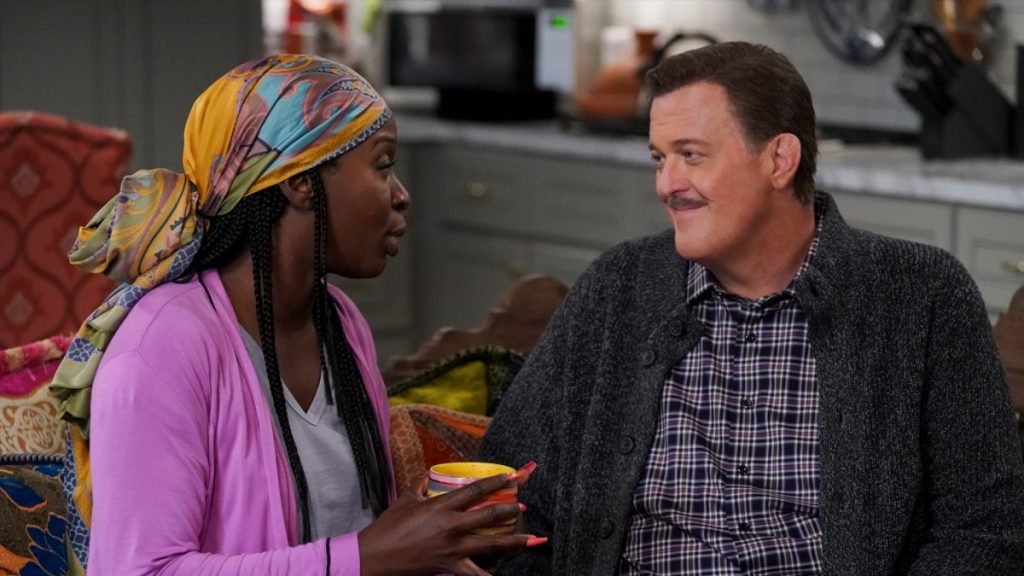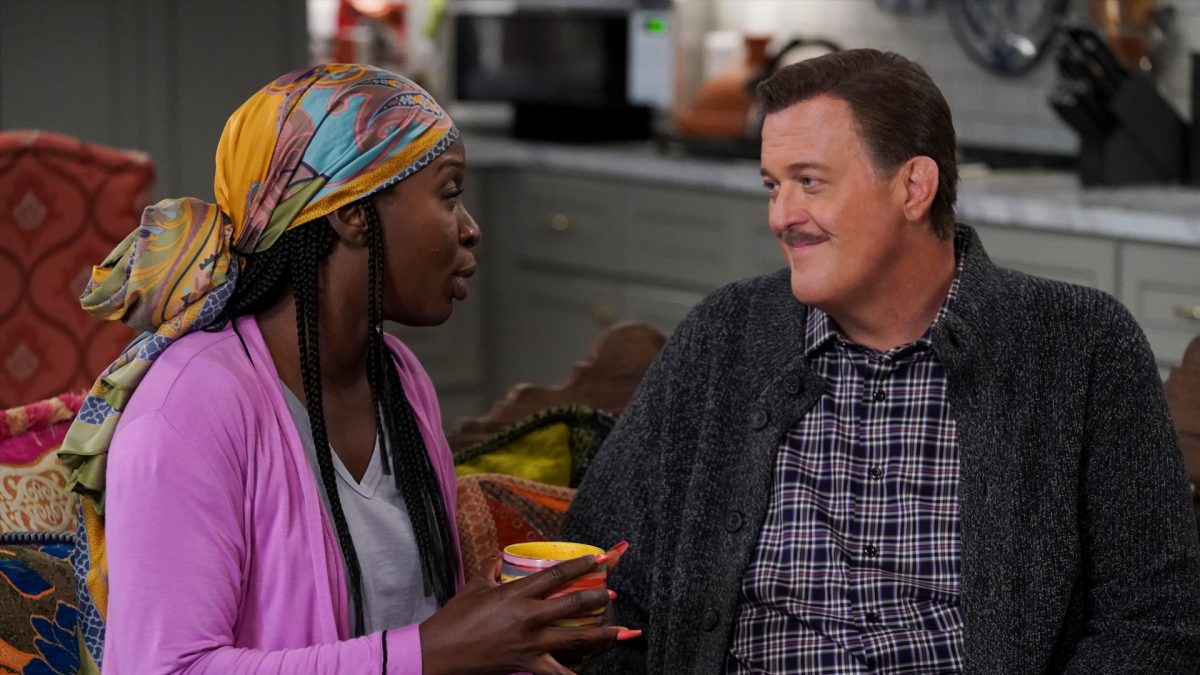 Bob Hearts Abishola Season 3 Episode 18: Release Date
Finally, after a long wait, Bob Hearts Abishola Season 3 Episode 18, titled "Greasy Underdog," will return to your screen. It will air on CBS on Monday, April 18, 2022, at 8.30/7.30c. The all-new episode will follow a weekly release schedule. You can also stream the show on-demand on Apple iTunes, Paramount+, Vudu, and Amazon Prime. Stay tuned. TechRadar247 will keep you updated.