It seems like the hospital's team will go on a night full of karaoke and drinking in New Amsterdam Season 4 Episode 16. They will be hungover the next day at the hospital. Moreover, Iggy will oversee a peculiar patient and help him/her deal with past trauma. Bloom will get some good news while Reynolds and Malvo will have a discussion. So, keep reading to know all the details about episode 16.
New Amsterdam Season 4 Episode 16 Preview: What Will Happen?
The sixteenth episode of new Amsterdam Season 4 is titled "All Night Long." The New Amsterdam team will go out for karaoke and drinking night. However, they will have to bear the hangovers of their party night at work the following day. Moreover, Iggy will come across a peculiar patient. He will help the patient confront trauma from the past.
Further, Max is planning on proposing to Helen, and he will be seen practicing his proposal in front of a mirror. Reynolds and Dr. Malvo will have a discussion about their future and how they want to take things moving forward. In addition, Leyla will be the bearer of some bad news for Bloon in episode 16.
A Quick Recap!
In the previous episode, Veronica called security and removed Max from the hospital after he threatened her. Max discovered that veronica negotiated a deal and told Karen about it. Floyd was ignored by everyone at work, and he felt awkward about it. Moreover, Iggy treated a young patient named Nick, who survived a grocery store shooting. However, his father revealed that the whole incident was a false flag operation.
Further, in New Amsterdam Season 4 Episode 15, Floyd and Veronica operated on a patient who required endocrine surgery to remove a tumor from her pancreas. Max tried to expose Veronica's plans while Wilder took care of a dying patient who wanted to witness her daughter's wedding. Moreover, veronica was hesitant about performing the surgery, and Floyd noticed it. In a flashback, Veronica's superiors told her they could not perform a life-saving surgery as there was a low possibility of survival and the procedure was highly expensive.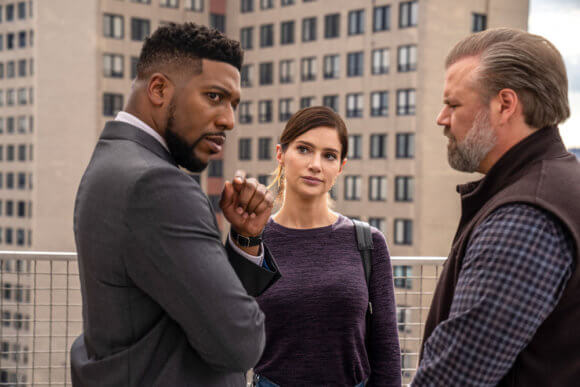 Meanwhile, Drew wanted Iggy to deprogram his conspiracy theorist father. Max stuck a deal with the urgent medical unit's head to secure a set on the board. Wilder asked for Mia's help to increase the lifespan of her dying patient. However, Mia found it funny while Drew tried to men things with his father with no hopeful results.
Veronica Performs A Surgery, While Max Gathers Fired Professionals Against Her
Veronica went behind her superior's back in another flashback and performed a surgery that could have ruined her career. She took Ms. Jordan to the OR while Floyd was not too sure about the surgery. Max urged the people who were fired by Veronica to join the UMI, but they refused. In the past, Veronica promised to help her co-workers who were scared about losing their jobs.
Moreover, Veronica closed Ms. jones up as the tumor spread to her organs. Max and Floyd had an argument on the rooftop. Drew tried focusing on things he and his father liked mutually. Meanwhile, Mia used a Tibetian sound bowl to help the dying woman imagine her daughter's wedding. Veronica confessed to Floyd that she had been in the same situation before. Floyd talked to the doctors and convinced them to show up at the UMI. Max was surprised by the turnout while Helen stayed in London. The couple had phone sex at the end of New Amsterdam Season 4 Episode 15.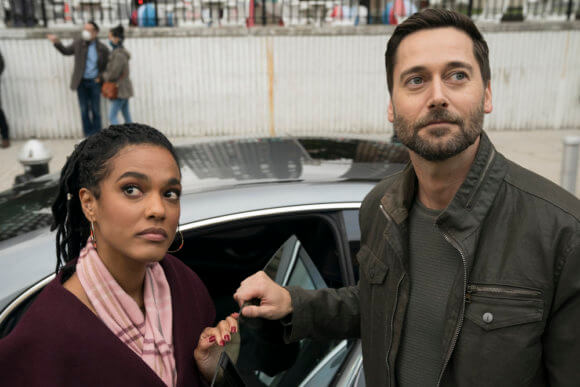 New Amsterdam Season 4 Episode 16: Airing Date
The show is returning after a month-long break. Now, NBC will broadcast New Amsterdam Season 4 Episode 16 on April 19, 2022. The network will continue airing a new episode weekly on Tuesdays at 10:00 p.m. ET. And each episode of the fourth season will have an estimated runtime of 45 minutes.
Where To Stream Episode 16 Online?
If you miss NBC's broadcast, you can stream the returning episode on the network's website and the NBC app. Moreover, the current season is also available to stream on Fubo TV, DirecTV, Sling TV, Peacock TV, Hulu+Live, and YouTube TV. So, don't miss out on episode 16 and keep returning for more thrilling episode previews only on TechRadar247.com.