It seems like Firehouse 51 will be called to respond to a deadly fire in Chicago Fire Season 10 Episode 19. The fire is caused due to a jet engine. Unfortunately, one of the crew members would be accused of theft, creating a sense of tension. Moreover, Kylie will introduce her new love interest to the team in the upcoming episode. So, keep reading ahead to learn all the necessary details about episode 19.
Chicago Fire Season 10 Episode 19 Preview: What Will Happen Next?
The nineteenth episode of Chicago Fire Season 10 is titled "Finish What You Started." A jet plane's engine will drop from the air, causing a massive fire. Firehouse 51 teams will be called to restrict the fire and save the civilians who get affected by the vicious fire. However, a team member will end up being accused of theft during the incident. Further, Kylie will introduce the team to a guy she has been seeing. However, Boden and Kidd will disapprove of Kylie's new potential love interest in Chicago Fire Season 10 Episode 19.
A Quick Recap!
Bodden stopped at a grocery store in the previous episode to buy some stuff. Soon after, a man crashed his car into the store and ran over a woman's legs. The man got out of his car and took the store hostage. Boden tried to calm him down and tried to help with the man's wound that he sustained while securing the store. Boden talked to the perpetrator named Will and tried to build some trust between them.
Further, in Chicago Fire Season 10 Episode 18, Boden also helped the woman whose leg was badly broken. Boden was able to reset her leg while asking Will about his past. Apparently, Will escaped prison after he was imprisoned for being a lookout guy in another heist. The judicial system made an example out of him even when he was just an accomplice. He was assaulted by the Latin Kings, and the guards did not help him.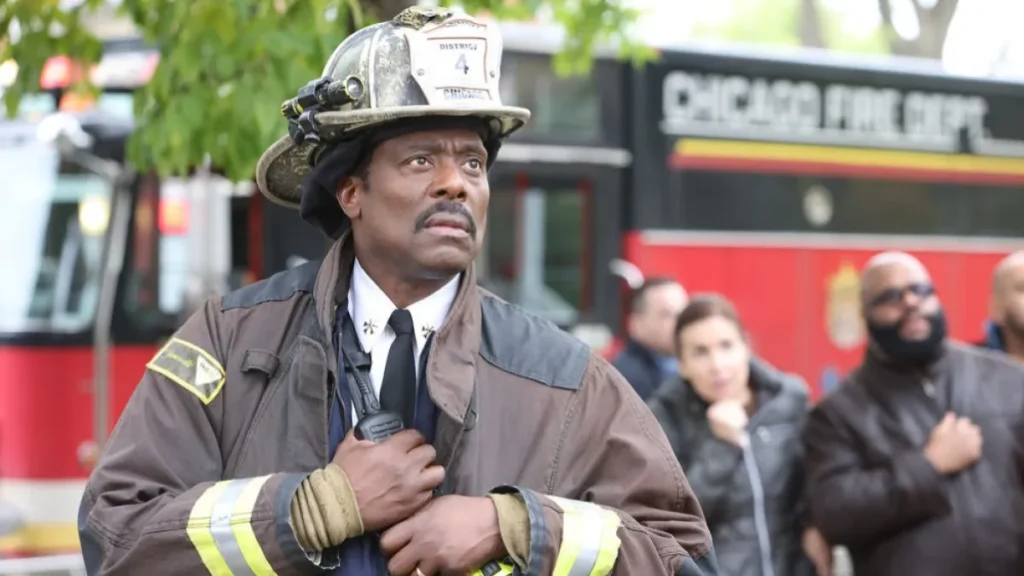 Meanwhile, Boden empathized with Will and told him not to kill anyone, or he would have to face life in prison. Will allowed Boden to look for more victims at the back of the store. Boden lied to Will, allowing the victims to escape. Moreover, Boden texted the firehouse 51 crew, who were aware that Boden was inside the store.
Elsewhere, Boden managed to convince Will to give up, but unfortunately, one of the victims died. It was not Will's fault, but he believed that the cops would blame him. So, he tried to commit suicide by getting killed by the cops. However, Boden promised to testify that the victim's death was not Will's fault, and the whole situation was diffused peacefully at the end of Chicago Fire Season 10 Episode 18.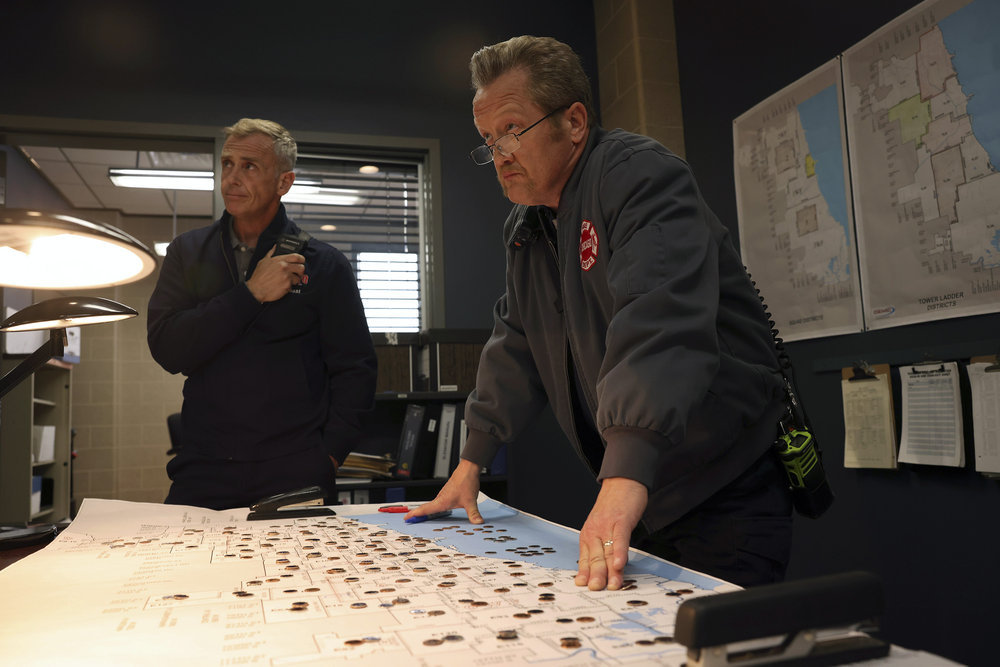 Chicago Fire Season 10 Episode 19: Airing Date
NBC will air Chicago Fire Season 10 Episode 19 on April 20, 2022. The network broadcasts a new episode weekly on Wednesdays at 9:00 p.m. ET. And each episode of the tenth season will have around 45 minutes of estimated runtime.
Where To Stream Episode 19 Online?
If you miss NBC's broadcast, you can stream the latest episode on the network's website and the NBC app. Moreover, the current season is available to stream on Hulu+Live, Hulu, USA Network, Peacock TV, YouTube TV, DirecTV, Sling TV, and Fubo TV. So, don't forget to watch episode 19 and keep returning for more thrilling episode previews only on TechRadar247.com.