Atwater and the team will investigate the mysterious death of a wealthy man in Chicago PD Season 9 Episode 19. They feel it is a robbery gone wrong. However, as the team digs deeper, they will find that there is more to the whole crime than they would have imagined. So, keep reading to know all the updates about episode 19.
Chicago PD Season 9 Episode 19 Precap: What Will Happen?
The nineteenth episode of Chicago PD Season 9 is titled "Fool's Gold." A wealthy businessman from Chicago ends up dead mysteriously. Atwater and the team will dig into the matter in order to uncover the truth. They will realize that there is more to the whole incident than what meets the eye. It seems like a robbery turned into a murder. However, the team just cannot make the dots meet with no offender in custody in Chicago PD Season 9 Episode 19.
A Quick Recap!
In the previous episode, Trudy and Halstead took a look at the new recruits. Halsted took a new recruit named Torres under his wing to check his intelligence. Torres usually kept quiet in training classes, and the team did not know much about him. Moreover, Halstead and Torress investigated a robbery together. The criminal was a gangbanger who shot at people and fleed the scenes. Torres defied Halstead's orders, but he managed to catch the robber.
Moreover, in Chicago PD Season 9 Episode 18, the duo found out that guns were being sold on the streets and looked into the scandal. Halstead noticed that Torres was getting constant calls and had tattoos all over him. Soon after, Torres said that he needed to take care of some parking tickets and left in a hurry. However, Halstead discovered that Torres lied about the whole situation. The team discovered that the guns were stolen from a storage facility, and Torres might have been the one to tip off the robbers.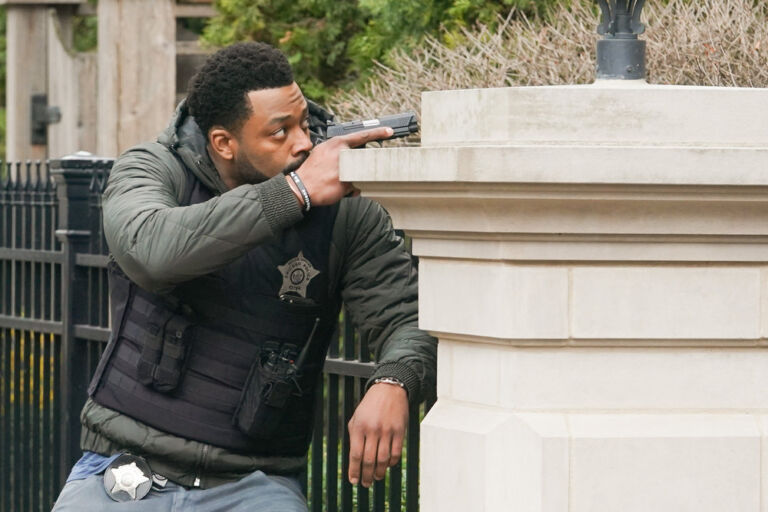 Meanwhile, Halstead asked Anna to look into Torres' background while he and Torres followed a lead and chased the suspect down. Anna discovered that Torres almost killed someone during his childhood. Moreover, Halstead followed Torres and found out that he lied about the location of his house. So, Halstead confronted the recruit.
Further, Jay decided to bench him but was forced to send him undercover later during a bust. The operation turned into a shootout, and Torres ended up shooting the criminal. Eventually, Torres talked to Halstead about his background and why he wanted to become a cop in Chicago PD Season 9 Episode 18.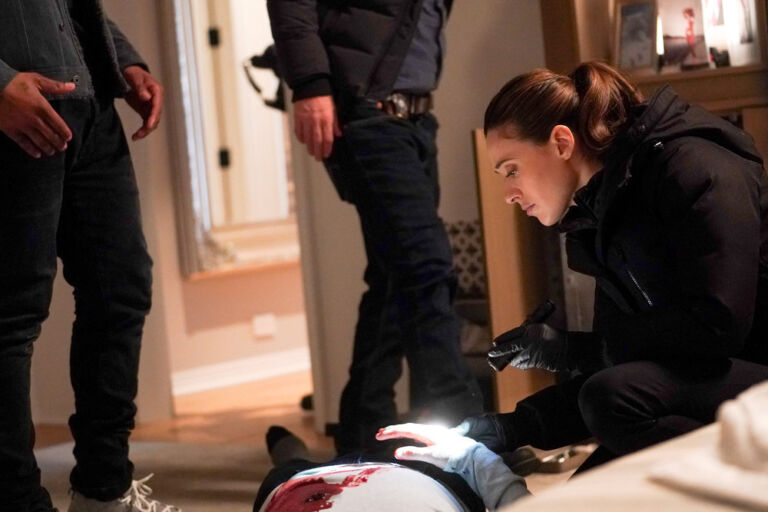 Chicago PD Season 9 Episode 19: Airing Date
NBC will air Chicago PD Season 9 Episode 19 on April 20, 2022. The network broadcasts a new episode weekly on Wednesdays at 10:00 p.m. ET. And each episode of the ninth season will have around 45 minutes of estimated runtime.
Where To Stream Episode 19 Online?
If you miss NBC's broadcast, you can stream the latest episode on the network's website and the NBC app. Moreover, the current season is available to stream on Hulu+Live, USA NetworkFubo TV, Sling TV, Hulu, DirecTV, YouTube TV, and Peacock TV. So, don't miss out on episode 19 and keep returning for more thrilling episode previews only on TechRadar247.com.