It seems like Bart will fall for his new school teacher in The Simpsons Season 33 Episode 18. He will have a crush on his teacher, which might land him in some trouble. Moreover, Lisa will become best friends with her new pet, causing stress for Homer and Marge. So, continue reading to know all the updates about episode 18.
The Simpsons Season 33 Episode 18 Preview: What Will Happen?
The eighteenth episode of The Simpsons Season 33 is titled "My Octopus and a Teacher." Bart will come across a new female teacher at school. He will not be able to control his feelings for her. It seems like Bart has a crush on his much-older teacher, which could lead to him doing some stupid stuff and getting in trouble. Meanwhile, Lisa will become friends with an octopus. She might spend most of her time talking to the octopus, which could worry her parents in The Simpsons Season 33 Episode 18.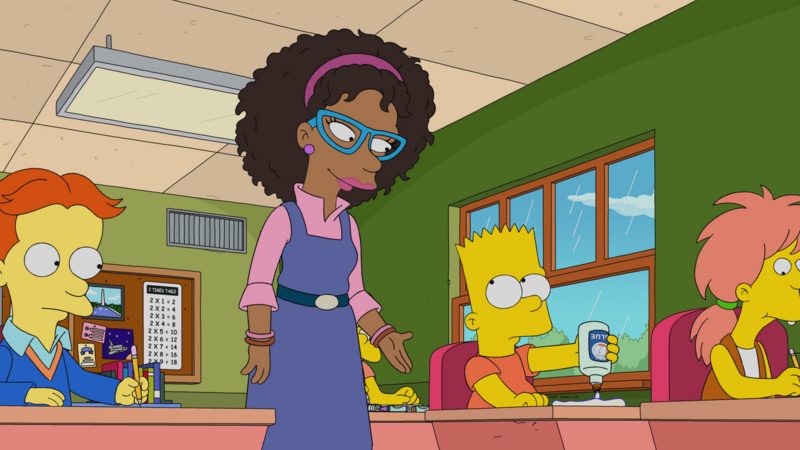 A Quick Recap!
In the previous episode, Lisa saw a lottery commercial on TV that reused Bleeding Gum Murphy's Cant Free Tomorrow with new lyrics. Lisa decided to go against the lottery, advocating that Murphy would never have approved of it. Later, she went to the Jazz Hole and discovered that all the musicians participated in the lottery song.
Further, in The Simpsons Season 33 Episode 17, Lisa felt like her protest was a lost cause and asked for Homer's advice. He told her to avoid losing time on lost causes. However, Lisa went to Channel 6 for a debate against the lottery. She answered all the questions and found out about Murphy's deaf son, Monk. Moreover, Lisa discovered that Monk's surgery would cost a lot of money. So, she set him up against the lottery.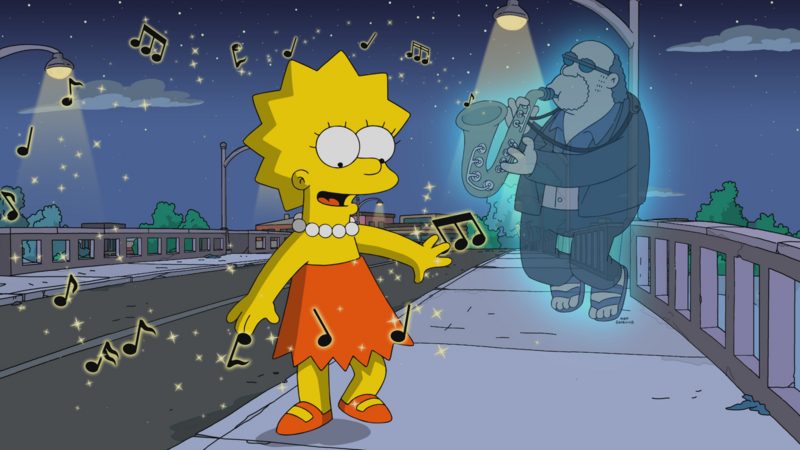 Elsewhere, Lisa and Monk went to the Jazz Hole to find out who had been selling his dad's music. However, they discovered that Monk was scammed into signing a contract for his dad's music. Monk got upset and asked Lisa to leave him alone. Meanwhile, Lina sneaked out of the house and went to the Bleeding Gums Murphy Memorial Bridge. Murphy's ghost appeared and taught Liza what the blues are all about.
Moreover, Lisa apologized to Monk for her actions. However, Monk gave her the news about the new implants that he got after winning the lottery money. She took him to the bridge and made him listen to his dad's music for the first time. In the end, Lisa had a dream about playing Happy Talk with other musicians along with Bleeding Gum at the Jazz Hole. He made Bart disappear after his protest about their seats in The Simpsons Season 33 Episode 17.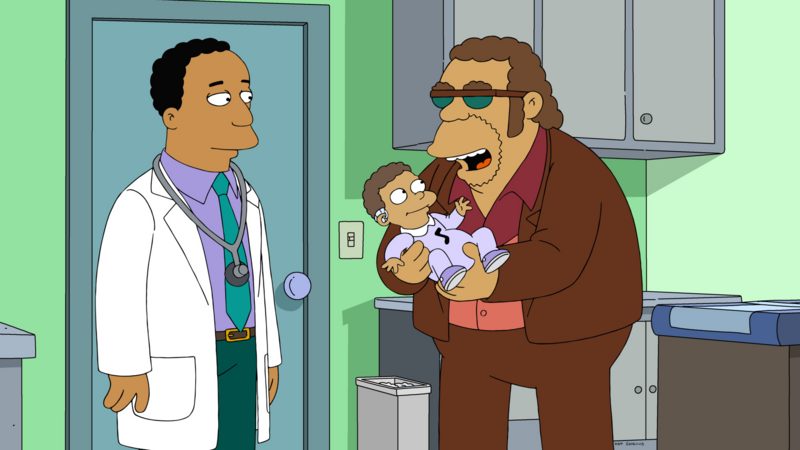 The Simpsons Season 33 Episode 18: Airing Date
Fox will air The Simpsons Season 33 Episode 18 on April 24, 2022. The network broadcasts a new episode weekly on Sundays at 8:00 p.m. ET. And season 33 will feature a total of 22 episodes.
Where To Stream Episode 18 Online?
If you miss Fox's broadcast, you can stream the latest episode on the network's website and the Fox Now app. Moreover, the current season is available to stream on Disney+, Amazon, Hulu, and YouTube TV. So, don't miss out on episode 18 and stay tuned for more thrilling episode previews only on TechRadar247.com.