Star Trek Picard Season 2 Episode 9 will deal with a new set of problems. Picard has recently returned from the FBI custody and now heading to deal with a new threat. However, he will be surprised to learn that his old nemesis has returned with new powers. Meanwhile, the other crew members will try to stop the danger. Will they be able to stop the attack? Well, things seem quite tangled at this moment, so anything could happen. Keep reading to know more.
Star Trek Picard Season 2 Episode 9 Preview: What Will Happen Next?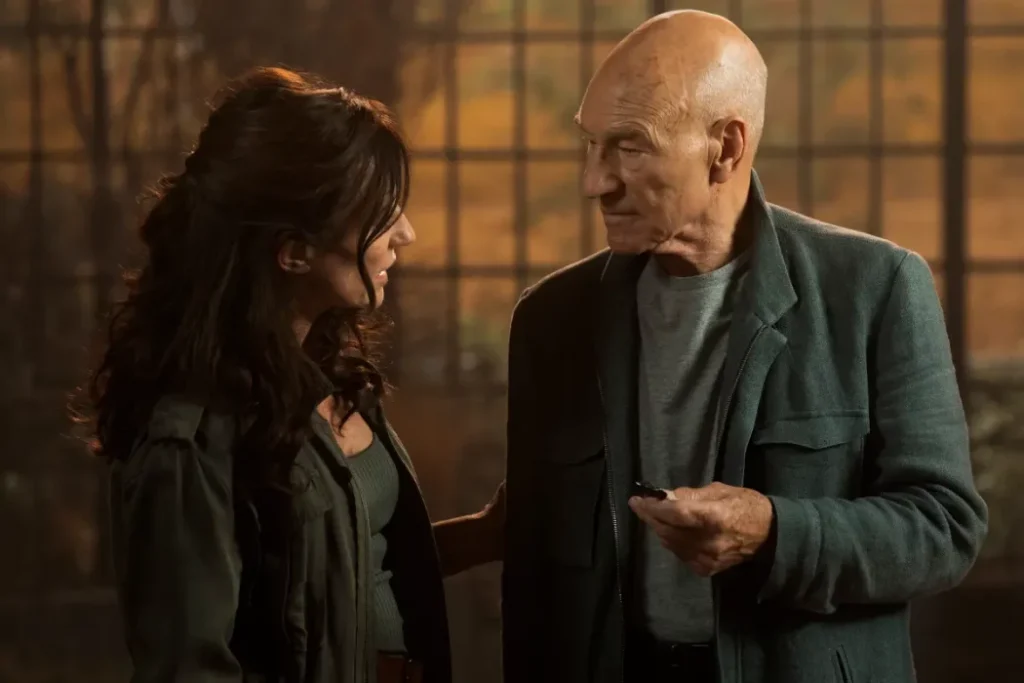 Star Trek Picard Season 2 Episode 9, titled "Hide And Seek," will deal with the aftermath of the last episode. In the previous episode, Borg possessed Jurati and later teamed up with Adam Soon. They are trying to restore the timeline Picard and his crew left behind. But it remains a mystery whether the crew will reach in time and stop it. As for Picard, he's still stuck in his past. Although he got released from police custody in the last episode, he will continue to stay in the place to seek some help.
Now Picard and his crew battle with the new threat. However, they are familiar with this enemy as they had fought with him before. But the old enemy returns after a new incarnation means he has more powers than before. So to deal with it, Picard and Tallinn travel back to Picard's past. They need to find some clue that will help them to fight this enemy. Further, Q is working on something to give his life meaning. Meanwhile, Seven and Raffi will have a showdown with Jurati. In order to stop them from restoring the path that Picard left behind. Well, the new season will explore some new faces, which hints someone may die in the finale.
A Quick Recap!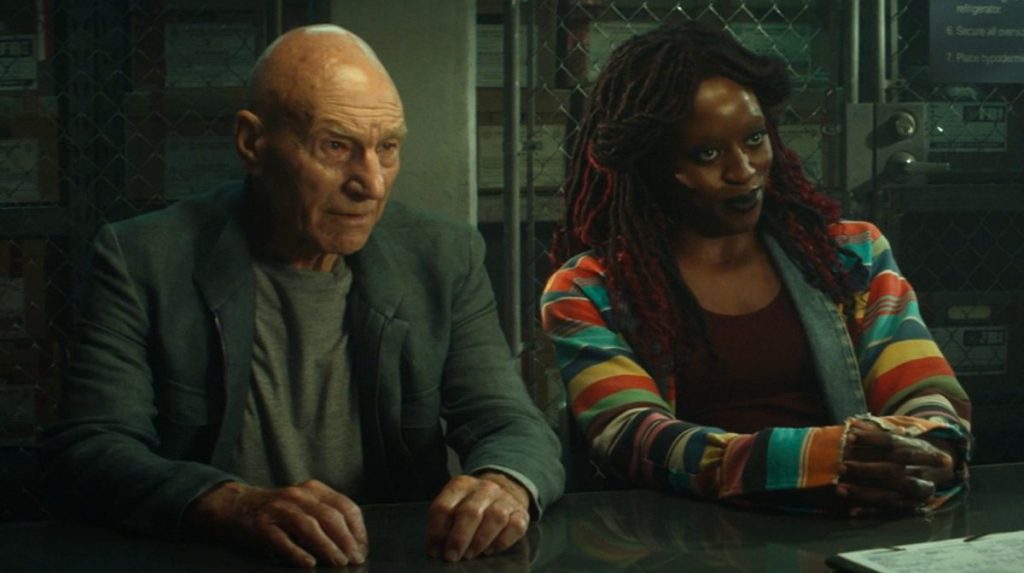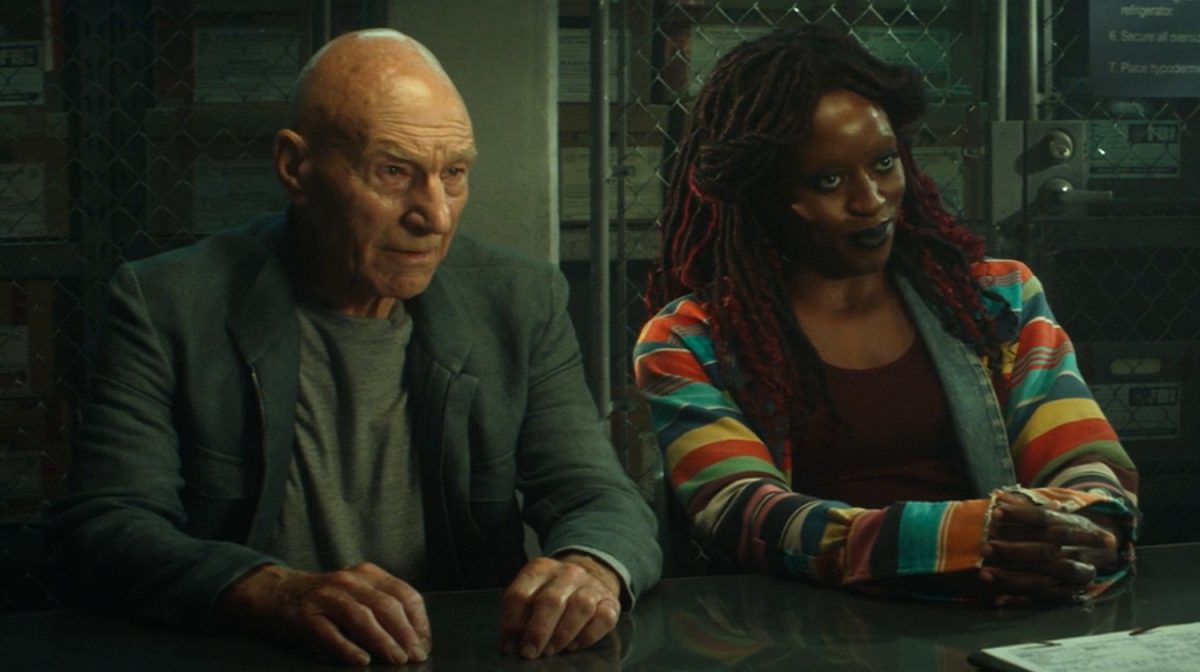 In the previous episode, titled "Mercy," saw Wells trying to let Guinan and Picard confess that they are aliens. So he separates them, and later Q visits Guinan and tells Guinan that he's dying and the trial is his last attempt to give his life meaning. He asserted that all the humans are still dealing with their past, so Guinan uses astral projection to warn Picard. Meanwhile, Wells opens up about his bitter past memory. When he was a kid, he says he encountered aliens and thought they wanted to kill him.
But Picard tells him that they were Vulcans who just wanted to erase his memories. Later he releases Picard and Guinan after the FBI expels him for working on an illegal investigation. Meanwhile, Seven and Raffi spot the Queen collecting phone batteries and car to modify Jurati's body. She attacks them, but Agnes somehow manages to stop it and leave. Kore finally leaves with her father after learning about herself. She gets some help from Q as well. Later the Queen pursues Soong to save her legacy. She helps her to steal La Sirena.
Star Trek Picard Season 2 Episode 9: Release Date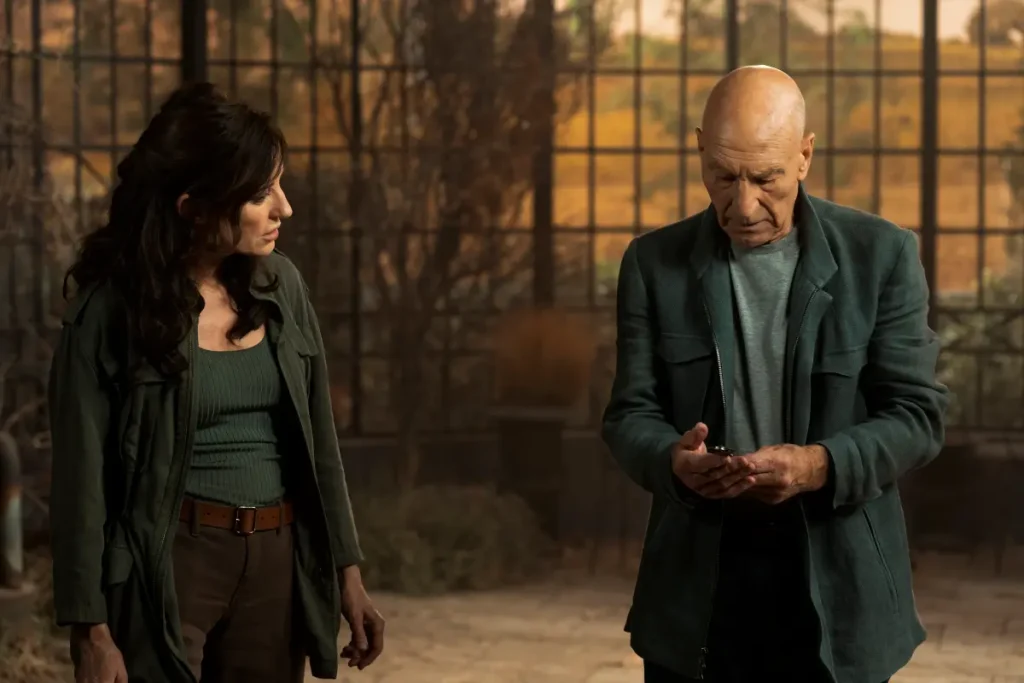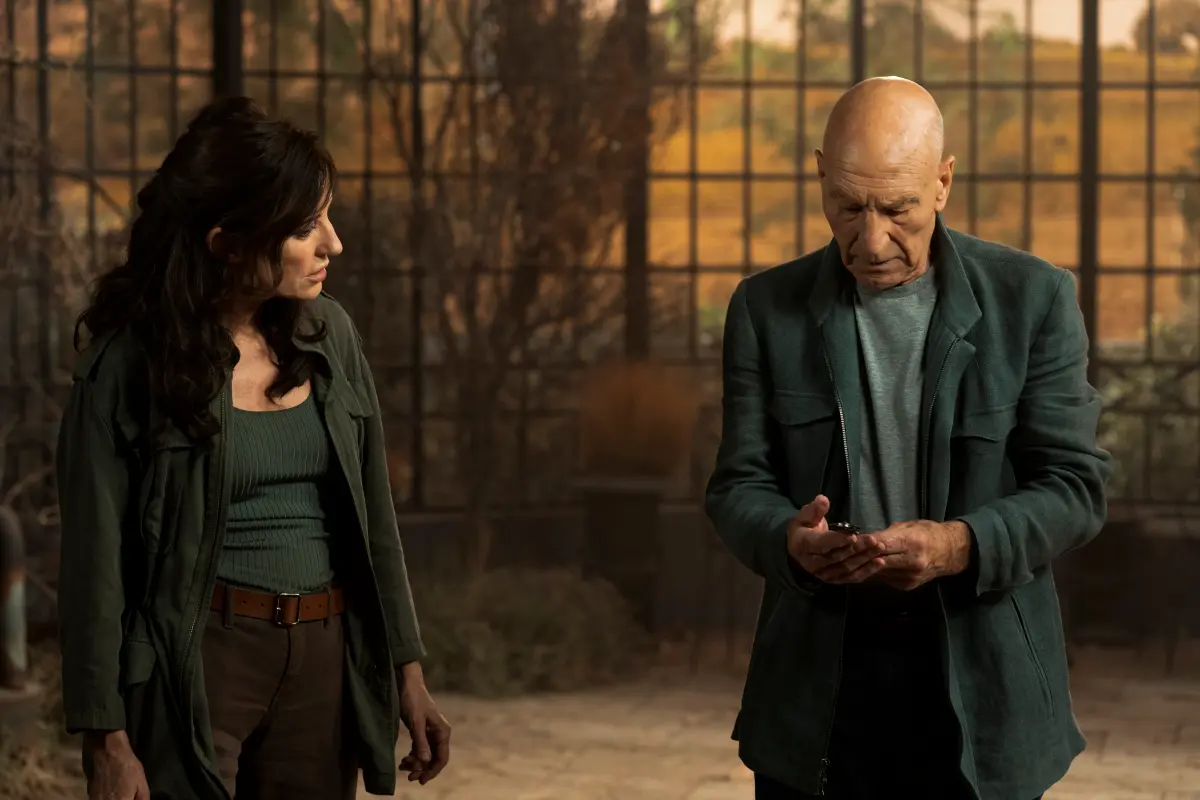 Star Trek Picard Season 2 Episode 9, titled "Hide And Seek," will air on Thursday, April 28, 2022, at 3 am ET only on Paramount+. The all-new episode follows a weekly release schedule airing every Thursday night. However, the series isn't available on Netflix due to its exclusivity.