The American actress Amber Heard has been in the headlines for several weeks now due to her ongoing court case with her ex-husband Johnny Depp. During her trial, the allegations of Amber physically assaulting her former partner Tasya Van Ree resurfaced. Since then, people have been taking a keen interest in her past relationships. So, let's talk a look at Amber Heard's dating history.
Amber Heard Dating History!
Amber Heard, who has been in the film industry for so long, is an openly bisexual woman who has been in multiple high-profile relationships over the course of years. Heard's first public relationship was with the photographer Tasya Van Ree. The couple began dating in 2008, and they were so much into each other that Amber formally changed her last name to Van Ree. Amber and Tasya dated each other for about four years before breaking up in 2012.
After her relationship with Tasya, a love affair between Amber Heard and Hollywood icon Johnny Depp began. The duo met in 2011 on the set of The Rum Diary and fell in love with each other. after dating for some years, Amber Heard and Johnny Depp tied the knot in 2015 in an intimate ceremony. However, after about fifteen months of marriage, Amber filed for divorce on charges of domestic violence and abuse. And thus began the years-long legal battle between the two that is still going on.
Shortly after her divorce from Depp, Amber Heard began dating the tech billionaire Elon Musk. The couple was spotted together on multiple occasions and was together for about a year. Meanwhile, during her court case with Depp, it was also alleged that Amber cheated on Depp with Elon Musk while she was married to Depp. Moreover, there were allegations that she had a threesome with Elon Musk and Cara Delevingne.
Also, in 2018, Amber began dating art dealer Vito Schnabel. But soon after, they began due to long distance. Heard's most recent public relationship was with cinematographer Bianca Butti. They went public in January 2020. But by December 2021, they'd decided to call it a day. Long-distance issues disclosed by the couple when Heard was filming Aquaman 2 damaged the relationship.
Career!
Heard made his first appearances in Kenny Chesney's 'There Goes My Life' and Eisley's 'I Wasn't Prepared' music videos. 'Jack & Bobby,' 'The Mountain,' and 'The O.C.' were among the many primetime series where she made cameo appearances. She played tiny roles in films including 'Drop Dead Sexy,' 'Price to Pay,' 'You Are Here,' and 'Alpha Dog' throughout the following several years.
In the film 'The Rum Diary,' she played the female protagonist opposite Johnny Depp. The film was not well-liked and earned mediocre reviews. Later that year, she co-starred with Nicolas Cage in the film Drive Angry.'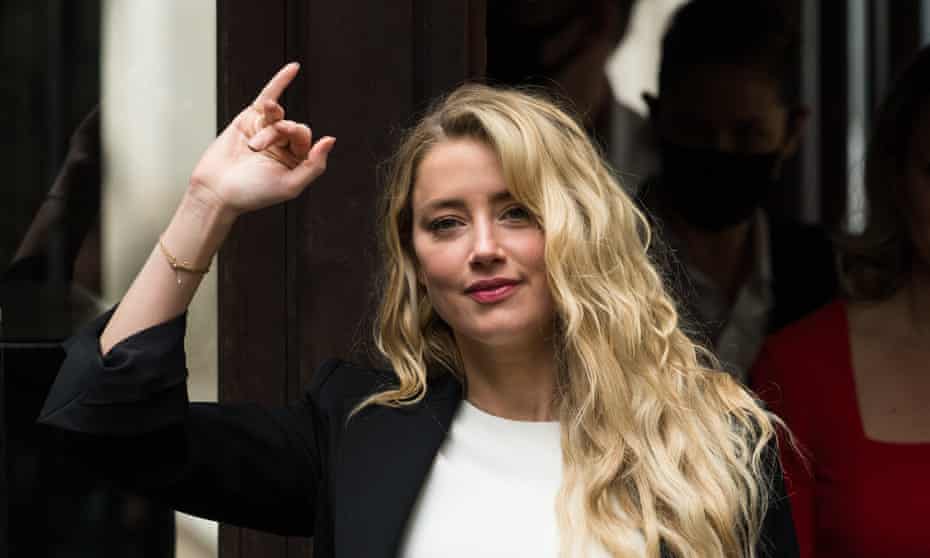 Heard's 2013 releases featured the horror Paranoia,' the action comedy 'Machete Kills,' and the satire 'Syrup' after a temporary sabbatical. Her first solo picture, '3 Days to Kill, was a financial hit in 2014. She had four albums released in 2015, which represented a turning point in her career. Her other films include The Informers, The Stepfather, All the Boys Love Mandy Lane, The Joneses ExTerminators, and Zombieland. Also, Magic Mike XXL, The Danish Girl, The Adderall Diaries, One More Time, London Fields, and Justice League.
Also Read Pete Davidson Dating History! Know How The SNL Star Landed With Kim Kardashian