Francis Ford Coppola's Gangster cult classic The Godfather is considered one of Hollywood's most pivotal moments. Even after decades of its release, the movie still fascinates viewers around the world. And Paramount's The Offer provides fans an inside account of the making of the film. Since the first season wrapped up, fans have been waiting for The Offer Season 2.
Created by Michael Tolkin, The Offer is a biographical drama series that follows producer Al Ruddy and the troubles he encountered while making 1972 The Godfather.
Will There Be The Offer Season 2?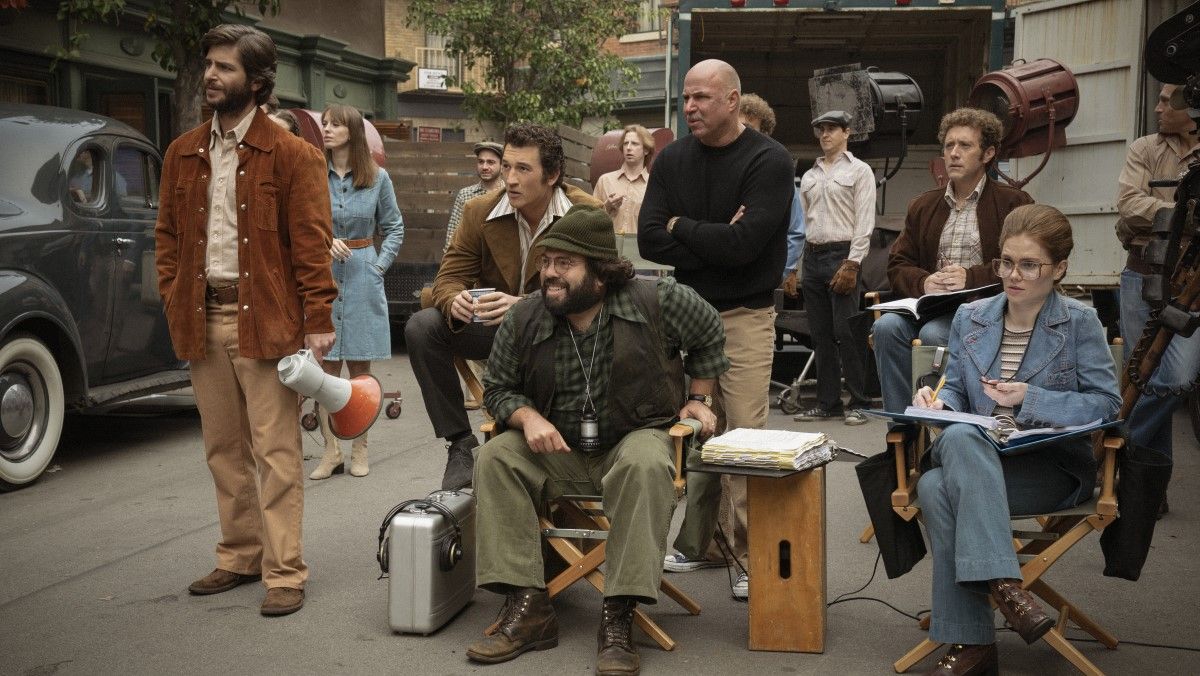 The first season of The Offer premiered on Paramount + on April 28, 2022. The season came to an end, with the finale dropping on June 16, 2022. Now, in regards to The Offer Season 2, there has not been any confirmation from Paramount+ about the renewal or cancelation. We know that the making of the second and third of The Godfather Trilogy is left to explore. Therefore, there is a chance for the show to return with a second season. However, we will have to wait till anything is confirmed.
What To Expect From The Offer Season 2?
The first season of the series revolved around the making cult classic film The Godfather. If The Offer returns for a second season, the next natural step would be to show the creation of The Godfather Part II. The Godfather sequel was likewise a huge hit, with many critics claiming it to be even better than the first.
The Godfather: Part II is also the first sequel to win Best Picture at the Academy Awards. On the other hand, season 2 of The Offer would be considerably different from season 1. Al Ruddy would not be the major protagonist because he did not create The Godfather Part II.
Robert Evans and Bettye McCartt had little to no involvement in the sequel. Francis Ford Coppola, who had nearly entire artistic authority over The Godfather Part II, would most certainly be the focus of The Offer. On the other hand, The Offer Season 2 might show how this was the pinnacle of Coppola's power.
Who Will Star In The Second Season?
Paramounts+'s The Offer stars Miles Teller as Albert Ruddy, Matthew Goode as Robert Evans, and Dan Fogler play Francis Ford Coppola. The series also features Burn Gorman playing Charles Bluhdorn, Colin Hanks as Barry Lapidus, and Giovanni Ribisi enacting Joe Colombo. Moreover, Juno Temple stars as Bettye McCartt, Frank John Hughes plays Frank Sinatra, and Michael Rispoli as Tommy Lucchese.
Also, there is Jake Cannavale as Caesar, Lou Ferrigno as Lenny Montana, and Meredith Garretson as Ali MacGraw. In addition, the cast also includes Anthony Skordi as Carlo Gambino and Anthony Ippoli to as Al Pacino. And Justin Chambers appears as Marlon Brando. If the show is recommissioned for The Offer Season 2, we are likely to see the character based on people who were a part of The Godfather 2.
Also, Read American Gods Season 4: Will Mr. Wednesday Return? What Are The Chances? Neil Gaiman Expecting Next Season