Since Dami has left the villa, it will be thrilling to see how Indiyah will cop with this news in Love Island Season 8 Episode 45. Their relationship was pretty soared thanks to Dami, who backstabbed her. But she did the same with Deji. Now it's interesting how things will move in the future. Will Inidyah find her true love? Well, anything could happen. Keep reading to know more.
Love Island Season 8 Episode 45: What Will Happen Next?
Indiyah is single now and might find a way to reconnect with her lost connection Deji. Well, Deji is still upset with Indiyah's behavior and how she dumped him when Dami approached her. But it looks like they will leave with no choice and will decide to rekindle. Meanwhile, Adam and Paige will continue to bond.
Adam will voice his feelings and reveal how much she means to him. It seems like he sees his future with her. Will Paige accept it? Well, Jacques' chapter seems to be over now. Poor Jacques! On the flip side, Davide is also looking to build a future with Ekin-Su.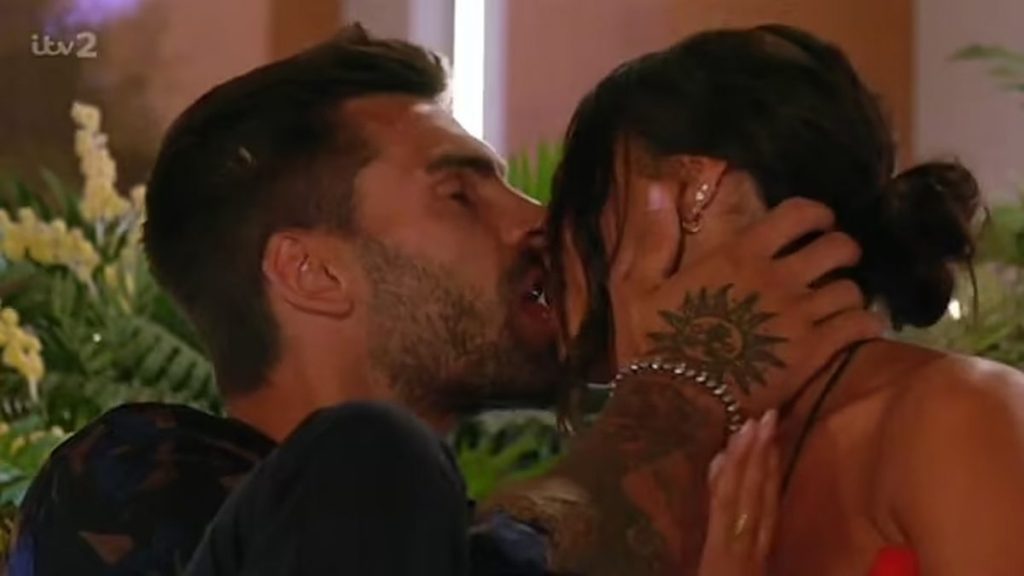 A Quick Recap!
Previously in Love Island Season 8 Episode 44, it was the boys' turn to select whom they wanted to kiss, marry, and pie. It started with Billy, who kissed Gemma, married Paige, and pied Tasha. Later, Andrew kissed Paige, married Tasha, and pied Ekin-Su. Davide kissed Paige, married Ekin-Su, and pied Tasha. It was Deji's turn. He kissed Danica, married Paige, and pied Indiyah.
Later it was Adam's turn. He kissed Danica, married Paige, and pied Ekin-Su. Soon after the game, Paige sat with Andrew and Tasha and discussed that Luca and Dami used this opportunity to unleash their anger, which the couple didn't like. Later Indiyah, Danica, and Summer chatted on the day bed.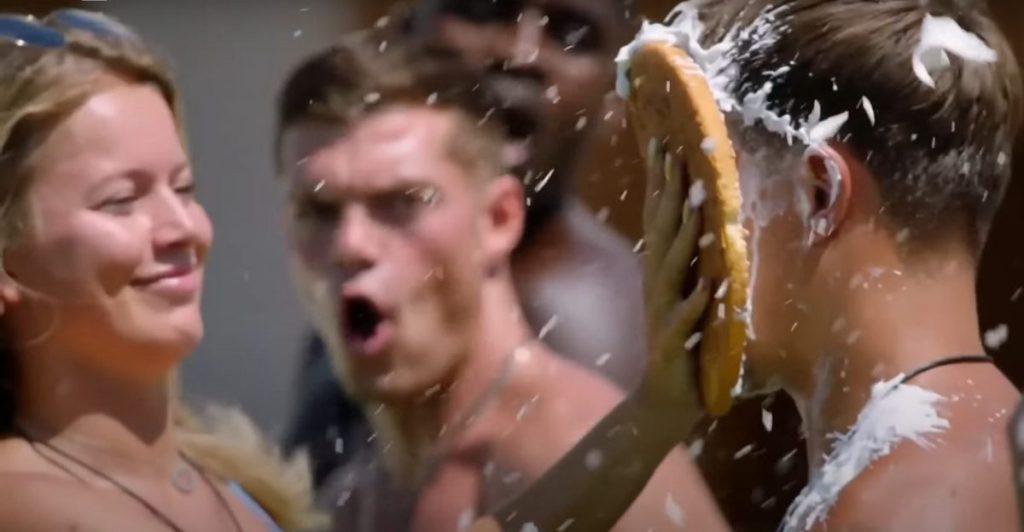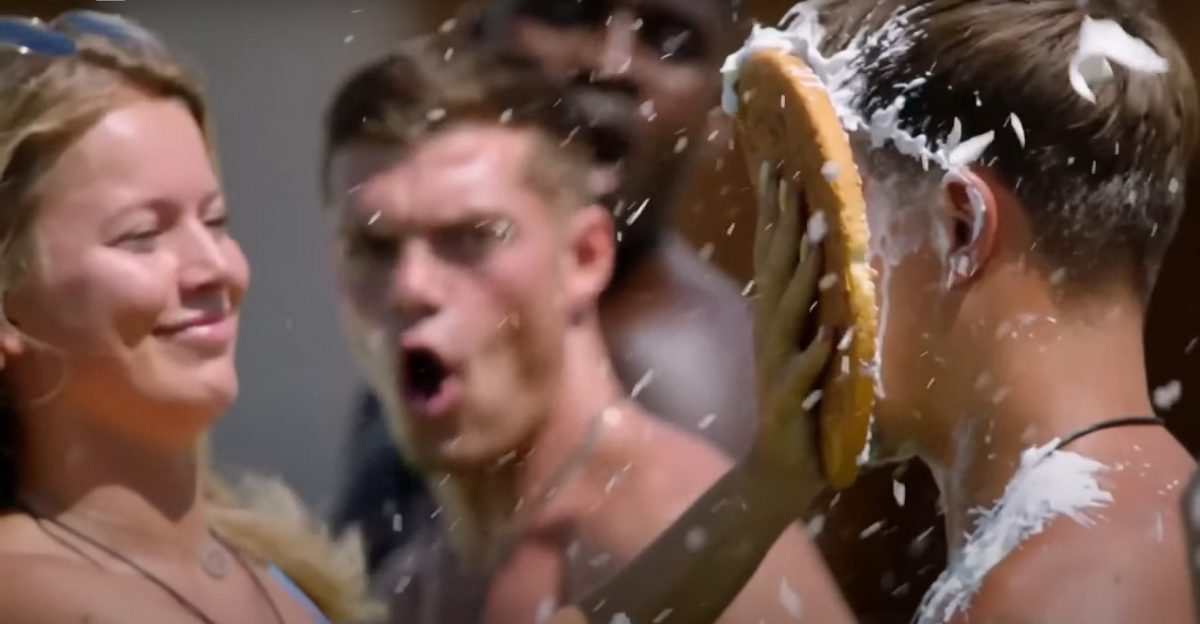 Danica mentioned that she didn't like the way Billy had behaved. Although it was a game, it clearly showed how much she meant to him. She was pissed off and cried. Summer and Indiyah supported her. Later that day, Tasha and Dami had a word where he finally apologized to her, and they shared a hug. Meanwhile, Davide helped Ekin-Su to dress up.
Later that night, Luca and Dami apologized to Andrew for talking shit about him and questi oning their relationship. The following day the islanders enjoyed the party hosted by Joel Corry. Soon Danica opened up her feelings and dumped Billy. Later that night, Laura entered and revealed that the two girls and two boys with the fewest vote would leave the villa. They were none other than Danica, Summer, Billy, and Dami.
Love Island Season 8 Episode 45: Release Date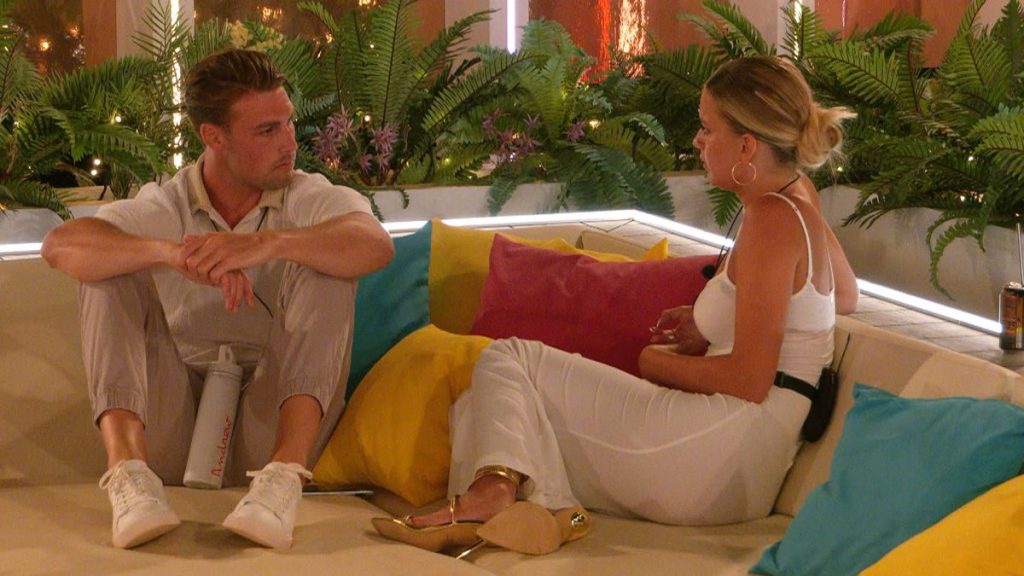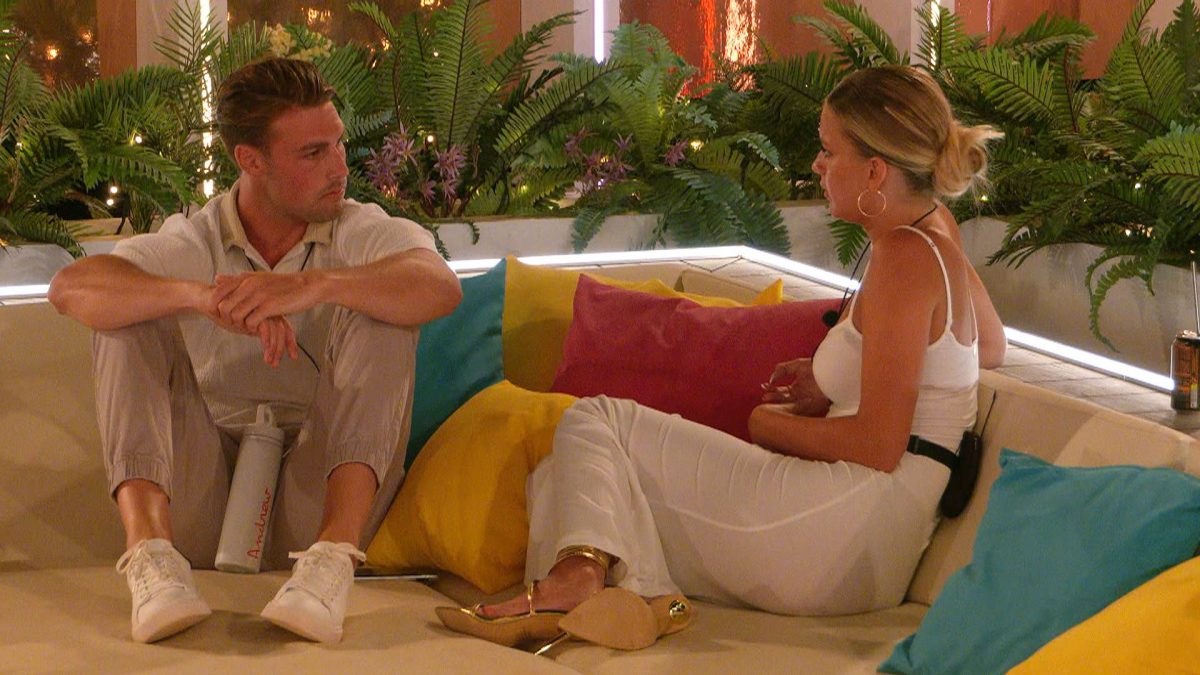 Love Island Season 8 Episode 45 will air on July 20, 2022, at 9 pm GMT on ITV2. The all-new episode airs every day except Saturdays. You can also stream it on ITVhub+. Meanwhile, the US audience can stream the show on Hulu. Stay tuned. TechRadar247 will keep you updated.