In the previous episode of the CBS sitcom series, Sheldon Cooper was baffled by the conundrum of Zero existence in the scientific world. Now, the upcoming Young Sheldon Season 6 Episode 5 will give us a closer look at Sheldon's life in his college dormitory. So, let's discuss what we know about the episode. 
What To Expect From Young Sheldon Season 6 Episode 5?
After the events of the last episode, fans are curious to learn where the story will head in the next episode of the CBS series. According to the new Young Sheldon Season 6 Episode 5 trailer, Sheldon could be leaving Cooper's home. The following episode follows the storyline of the young genius. Sheldon will concentrate on himself as the other Cooper family members deal with the effects of Georgie and Mandy's surprise pregnancy news. The upcoming episode will cover the college adventures of Sheldon Cooper in greater detail.
Meanwhile, CBS has also revealed the synopsis for Young Sheldon Season 6 Episode 5. The summary states, At college, Sheldon decides to expand his responsibilities and become a resident dorm adviser. Meanwhile, Meemaw and Dale make a sketchy business deal. At the same time, Mary and George Sr. rekindle their romance.
What Happened In The Last Episode!
In the previous episode, the Cooper family continued adjusting to their new existence, which is jam-packed with familial complexities. Georgie and his pregnant ex-girlfriend Mandy were facing financial difficulties. But Georgie continued to pursue her. Missy, Sheldon's twin sister, was coping with a bully at school and the associated male issues, which caused her to have an identity crisis and undergo a hair-raising makeover. Missy confided in Mandy rather than her mother or grandma, prompting them both to reflect on their own identities.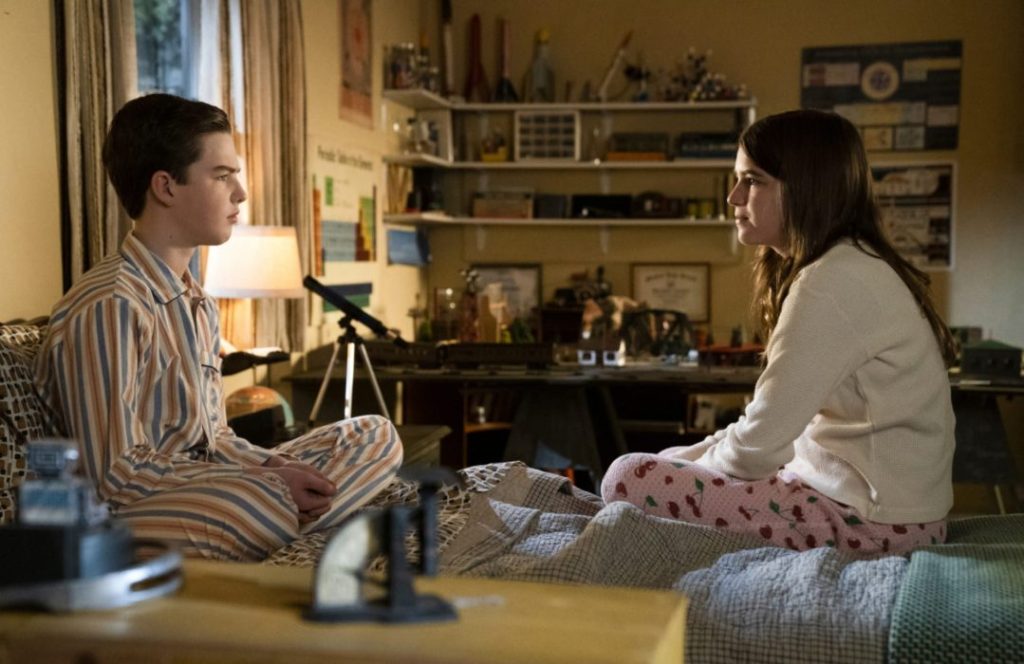 On the other hand, Sheldon was as preoccupied as ever until his new teaching job presented an unforeseen impasse. Billy, his next-door neighbor, asked the query, "What is zero?" Sheldon mocked this and made an effort to explain it. But shortly after, he experienced his first existential crisis as a scientist. Sheldon seeks aid from Dr. Linkletter and Dr. John Sturgis at the university, with the same outcome. To show how deeply uneasy they were with the idea of zero not being, the three even alternated between puking into a garbage can.
Young Sheldon Season 6 Episode 5: Release Date & Where To Watch
Young Sheldon Season 6's fourth episode has been airing for a week now. The sixth installment of the sitcom series is about to air. The highly anticipated episode 5 of Young Sheldon Season 6 will air on Thursday, October 27, 2022, at 8 p.m. ET, exclusively on the prominent network CBS. Young Sheldon Season 6 Episode 5 will also be accessible for watching on Amazon Prime Video.
Also Read The Equalizer Season 3: CBS Renewed The Series! Will It Feature Denzel Washington?