So, where do we start now? Let's focus on the good news first. Finally, after a week-long break, 911 Season 6 Episode 9 will return this week. We tend to believe that this episode will bring plenty of new surprises for the team as well as fans. This episode will let fans wonder where they are right now in the season as it continues to chug along both commercially and creatively. Speaking of the holiday break, it will come again shortly. But let's see how things will change in 911 Season 6 Episode 9.
911 Season 6 Episode 9: What Will Happen Next?
The upcoming episode, "Red Flag," will explore another tricky case. As per the synopsis, the Santa Ana winds create a problem for the citizens. It will bring a variety of weirder-than-usual emergencies. A family dog creates a mess when it retrieves a severed hand. Meanwhile, a young woman's sleep-driving case brings trouble to her surrounding people. She finally ends up at the station, where things become chaotic. As for Denny, he questions Karen and Hen about his biological parents.
A Quick Recap!
The previous episode opened up with a group of people celebrating a festival when a swamp of bees attacked a young lady. Soon the team was called to save her. Later Maddie and Chimney went on house-hunting and left Jae-Yun at Buck's home. Their current apartment was small, and they needed a bigger one so their child could have her room. Buck faced difficulty in handling Jee-Yun. Sadly, the couple couldn't find an apartment for themselves. Meanwhile, Athena and Bobby were curious about their dinner, which they had invited May. May hoped that her old friend Darius would study at her school. However, his parents were mad at him as they wanted him to stay at Stanford.
Meanwhile, Athena noticed a sizzling chemistry between them. But decided to stay mum. The next day team was called to rescue a man who collapsed in his office. His assistant blamed himself for his boss's condition. But after a check-up, they learned that his boss had a heart attack and his secretary wasn't to blame. Elsewhere, Eddie prepared Christopher for a school dance. Christopher worried about his looks, but he looked dashing. Carla believed Christopher was hiding something, while Eddie's attempt to keep secrets created a problem for the team. Back to Darius, he started seeing May and took her to where he was currently studying.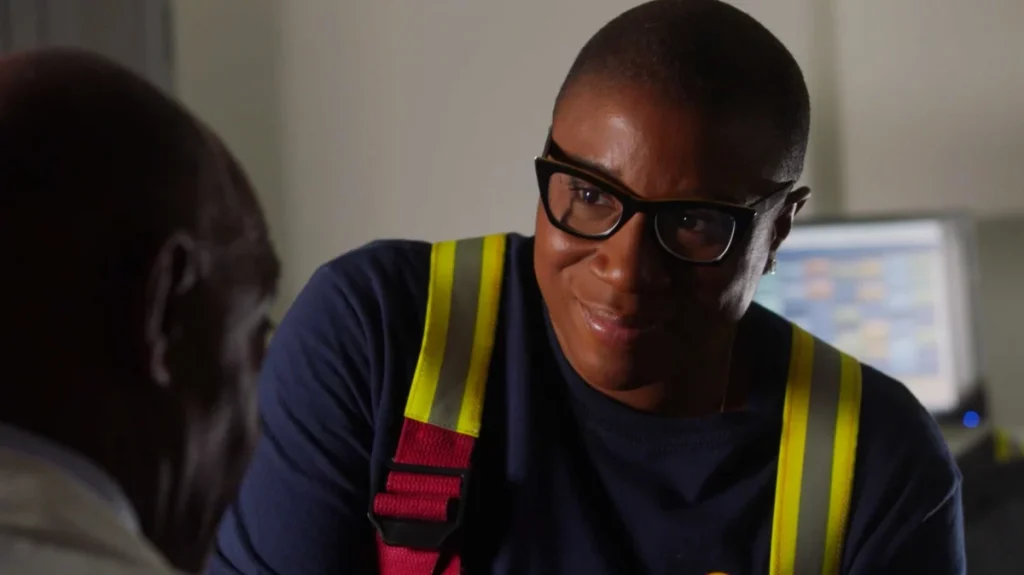 911 Season 6 Episode 9: Release Date
The long wait is finally over. 911 Season 6 Episode 9 will air on Monday, November 28, 2022, at 8 pm. The 45 minutes long episode follows a weekly release pattern airing every Monday. It will be available on Fox. You can also catch it on the Fox app. 911 is also available on YouTube TV, Fubo TV, and Hulu Plus. The six-season is expected to consist of 18 episodes. The show's production is midway and will wrap up around mid-March 2023. Stay tuned. TechRadar247 will keep you updated.