American political scientist Claudine gay has earned another title as she continues to step forward in her career. Recently, Harvard named their 30th president, making Gay the first African American to hold this honorable position. The journey wasn't simple at all. But Gay's presence of mind made it smooth for her. She is familiar with Harvard. She earned her Ph.D. there and has been a huge part of it. But changes are made amid the case filed against Harvard. Will it reflect Gay's position? Keep reading to know more.
Early Life
Claudine Gay was the child of Haitian immigrants. She grew up in the United States. Her parents met as students in New York. Her father studied engineering, and her mother did nursing. She is also a cousin of writer Roxane Gay. Gay spent most of her childhood in NY. Later she moved to Saudi Arabia, where her father worked in the US Army Corps of Engineers. She enrolled in Phillips Exeter Academy. Later she went to Stanford University and studied economics. She earned the Anna Laura Myers Prize for her thesis in economics. She then earned her Ph.D. from Harvard. Gay also won the Toppan Prize for her best scholarly thesis in political science.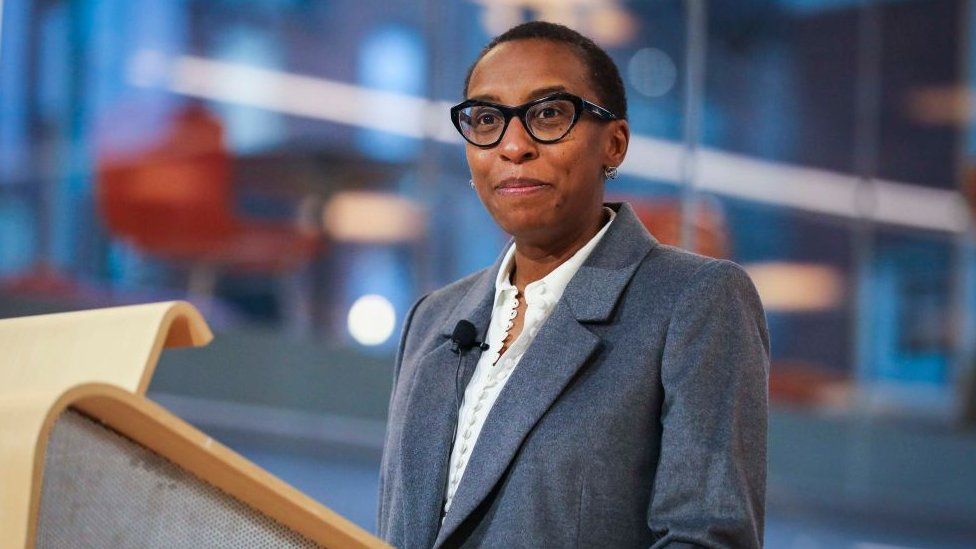 Claudine Gay Career
Gay joined Stanford's Department of Political Science in 2000 as an assistant professor and then became an associate professor before leaving in 2006. She then joined the Center for Advanced Study in the Behavioral Sciences. She later moved to Harvard. In July 2015, she became Harvard University's Dean of Social Science. In July 2018, she became the Edgerley Family Dean of Arts and Sciences' Department of Harvard.
She engaged her time in her research work which focuses on American political behavior, identity, politics of race, and voter turnout. Gay is also the vice president of the Midwest Political Science Association. In 2018-19, Gay set a review panel where they agreed to suspend economics professor Roland Fryer for sexual misconduct with his assistants and four other employees. She also severed as a trustee of Phillips Exeter Academy.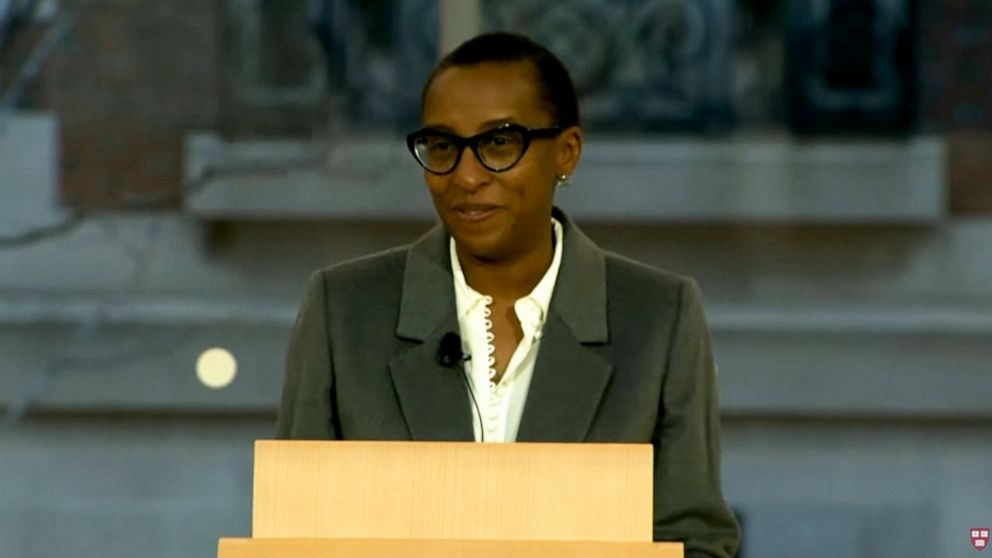 Gay Becomes New President of Harvard
On December 15, 2022, Harvard University named Claudine Gay the 30th president of the university. Gay is the first African American to hold such a post. In fact, Gay is the second woman who got elected to head the school in Cambridge. She will take over her position on July 1, 2023. Soon after the news, Gay said, "Today, we are in a moment of speedy changes- politically, socially, technologically, and economically."
Gay added that it's crucial that many principle theories and how the world should work and act should be tested. Soon The New York Times addressed her statement. It stated that one of those tests will conduct next July when Harvard faces a Supreme Court decision. Well, Gay is talking about the changes which are meant to happen. However, Harvard is currently facing a setback. It receives a strike from Supreme Court for certain policies which require change.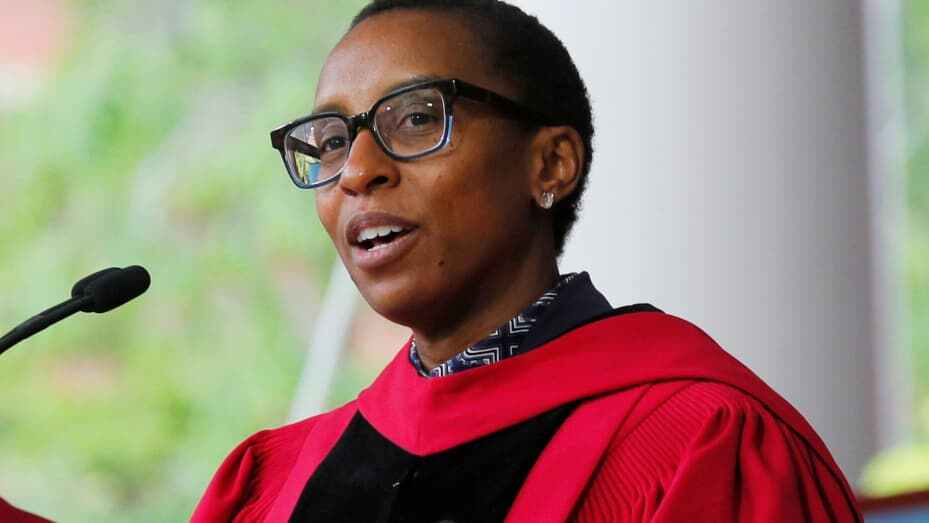 Since the university was established, it hasn't changed its norms regarding the admission system and others. So it will revise its longstanding admissions processes. Now suits have been filed against the University of North Carolina and Harvard, challenging changes in their policy and focusing on the Civil Rights Movement.
Claudine Gay Personal Life
Well, Gay never reveals much about her personal life. But according to the Harvard Medical School website, Gay married Christopher C. Afendulis. He was a professor of health care policy. But he only served the university from September 2006 to February 2015. Then he joined the Harvard Medical School as a research associate. Now the couple is living a happy life. However, it remains unclear whether the couple shares kids. Besides, Gay hasn't shared much about her family on social media. So it's tough to say anything now.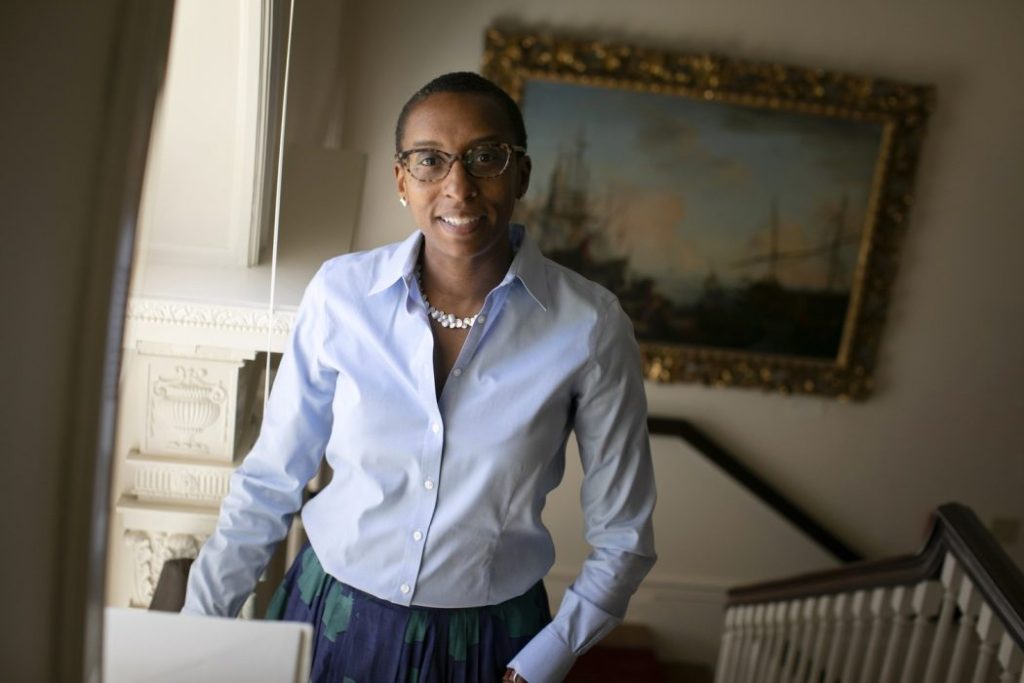 Claudine Gay Net Worth
Being a key member of Harvard University, Gay has a net worth of around $1.5 million. She is a member of various committees and a renowned political science researcher. She has published various research about the political issues in America. Gay has gained respect throughout her career. With her intelligence, she succeeds in gaining a huge income.
What do you think will the charges against Harvard create a problem for Claudine Gay? Will she bring changes to Harvard? Comment down your thoughts below. Stay tuned. TechRadar247 will keep you updated.