A successful entrepreneur, a businessman, a kickboxing champion, and one of the most popular internet personalities, Andrew Tate, always managed to be in the headlines. Sometimes, he catches everyone's attention with his misogynistic comments. Whereas sometimes, Andrew is the topic of discussion just because of the mad amount of money he makes. Tate's supercars collection is worth dying for, as he holds some rare cars in his garage. Apparently, many people don't like Andrew Tate because of his infamy and attention-grabbing comments.
However, even they can't deny the fact that Andrew Tate is a genius for becoming this rich in a very short time. Tate recently became the talk of the town when he revealed that his actual net worth is a lot more than $350 Million. So, what is Andrew Tate's source of income? What is Andrew Tate's Net Worth? Keep reading to take a closer look at the finances of one of the richest internet personalities.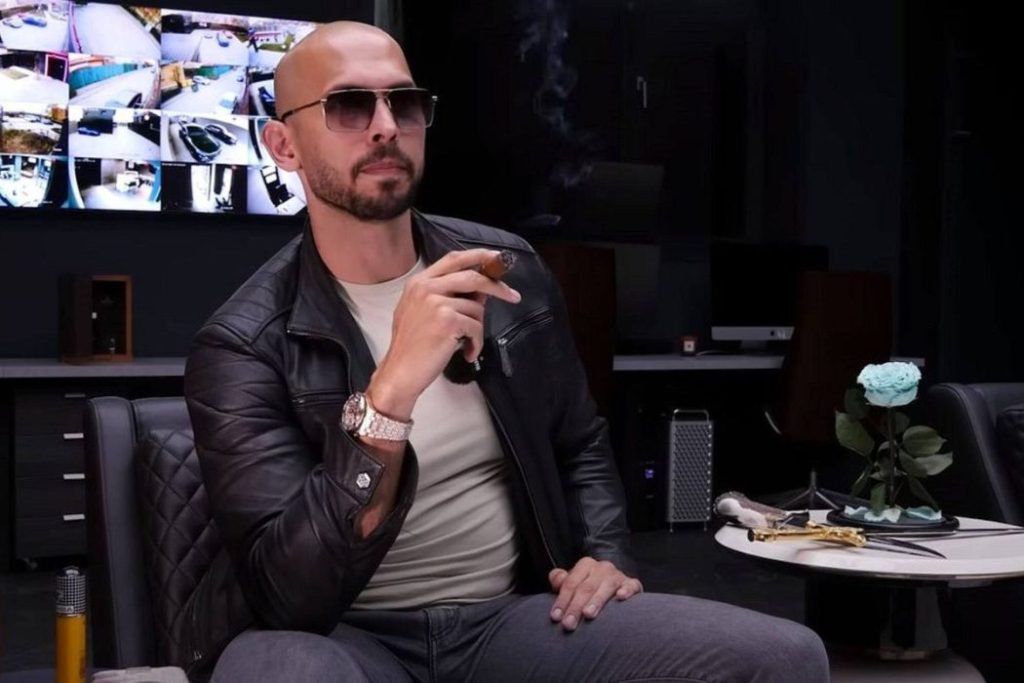 Andrew Tate Career
Andrew Tate's journey began with kickboxing. However, it wasn't the sport that made him this rich. He started practicing this sport back in 2005, and by 2007, he became Britain's 7th-best light-heavyweight kickboxer. He eventually rose up the ranks. And in 2009, he managed to win the British ISKA Full-Contract Cruiserweight Championship. Andrew Tate was unstoppable then, as he won 17 out of 19 fights.
Tate took revenge against Benoit when he defeated him in 2011 in order to win his very first ISKA title. His 18-fight KO streak was snapped in 2012 when he lost against Francis Grajs. In 2013, Tate won his second ISKA World Title and became the two-division champion. After that, Andrew Tate announced his retirement from kickboxing.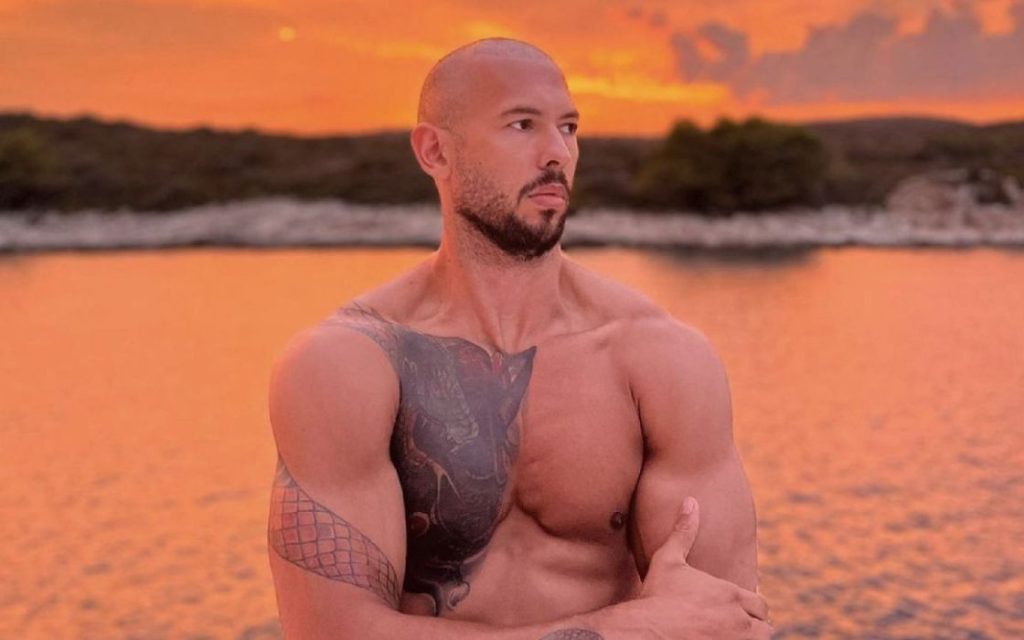 Andrew Tate Businesses
As we mentioned above, kickboxing wasn't the sport that made Tate rich. The former kickboxer stated this himself. Andrew Tate revealed that the majority of the money he earns comes from the businesses he owns. Andrew Tate is managing several businesses in different domains. The list of Andrew Tate's businesses is as follows:
OnlyFans Management
Casinos
Hustler University/The Real World
Webcam Business
The War Room
Social Media Endorsements
Andrew Tate runs multiple casinos with his brother in Romania. He also taught people how to make money by selling different courses. He released a course named "Hustlers University," where a total of 108,000 students enrolled. After some time, Tate rebranded Hustlers University to The Real World. Andrew Tate also runs an OnlyFans management business where he handles the OnlyFans account of several models and helps them grow. He also runs a Webcam ring with his girlfriend.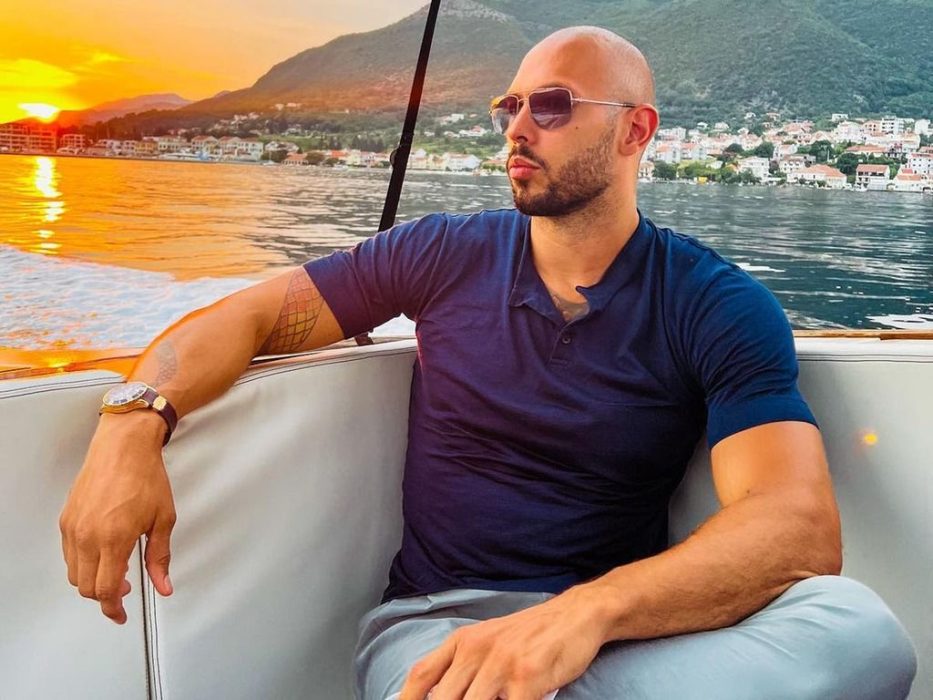 Not only these, but Andrew Tate is also an owner of the Kickboxing Organization in Romania, and he runs a Television Advertising Company as well. These are just a few of the major businesses of Andrew Tate which helped him build his empire. At present, he runs or is a stakeholder in over 20 businesses.
Andrew Tate Dreamy Automobile Collection
Andrew Tate is a big-time supercars aficionado. His supercars collection is worth more than $12 Million. It is actually more than the net worth of a lot of popular celebrities. His supercars collection is worth dying for. Below you can see the list of cars he owns, along with their prices.
| | |
| --- | --- |
| Car | Worth (USD) |
| Bugatti Chiron Pur Sport | 5. 2 Million + |
| McLaren 720S | 230K + |
| Aston Martin DBS Superleggera | 300K + |
| Lamborghini Huracan Spyder | 220K + |
| Porsche GT Street | 316K + |
| Ferrari 812 Superfast | 325K + |
| Mercedes-AMG S63 Coupe | 140K + |
| Rolls Royce Wraith | 380K + |
| Mercedes Maybach V-Class | 150K + |
| BMW M5 Competition | 103K + |
Only Bugatti Chiron Pur Sport from Tate's Car Collection is worth more than $5 Million. It is one of the super rare cars and is in possession of very few people. Not only this, but Andrew Tate also owns a private yacht that is worth more than $10 Million. However, Tate didn't settle there and bought himself a private jet that is also worth over $10 Million.
Andrew Tate's Income
The former kickboxing champion easily makes at least $4 Million from his multiple businesses. He also earns several additional dollars with his social media accounts and endorsements. Tate has a very strong social media presence and a lot of loyal subscribers. He is among the richest and most popular internet personalities. Hence, it goes without saying that he charges a hefty amount for social media promotions. According to reports, Andrew Tate makes more than $50 Million every year. The number varies depending on his investments. However, you can expect him to earn a lot more than this number.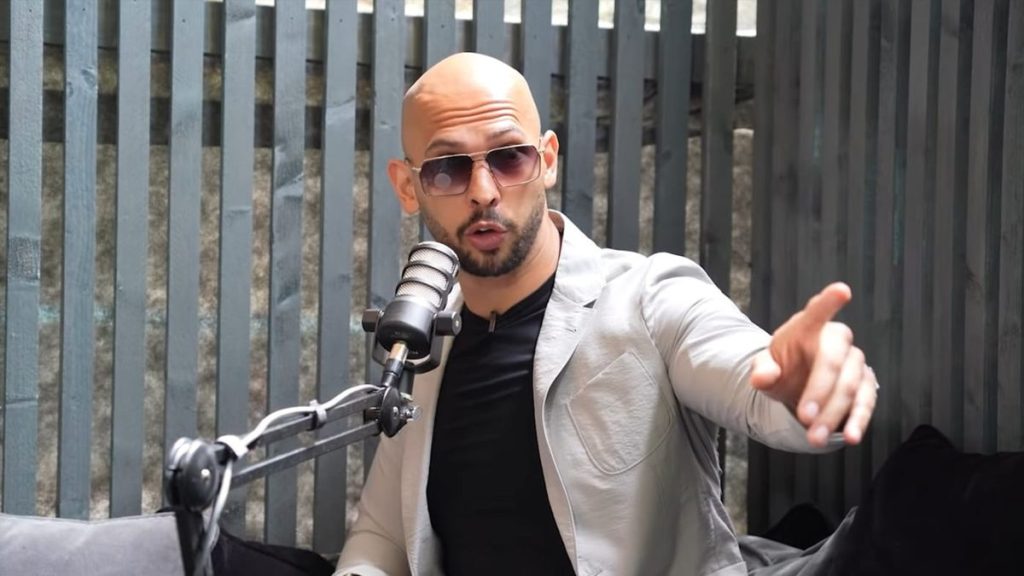 Andrew Tate Net Worth
A lot of sources on the internet have reported that Andrew Tate's Net Worth is somewhere between $350-450 Million. There are several clickbait as well, which indicate that he is a trillionaire. But that is not the case. He is quite far from being a trillionaire. These reports caught Tate's attention, and he posted a tweet revealing that his real net worth is actually a lot more than this. Tate stated he is worth more than $700 Million. However, for some reason, Andrew deleted this tweet later. At present, Andrew Tate's Net Worth is estimated to be $710 Million.
Are you a fan of Andrew Tate? What do you think of Tate's views on women? Tell us your thoughts in the comments section. Also, stay tuned with TechRadar 247 for all the latest entertainment updates.
Andrew Tate Got Arrested For Human Trafficking In Romania
#AndrewTate tf is going on @Cobratate 🐐 pic.twitter.com/Q22Al2ASBh

— 🫡🅲🆈🅿🅷🅴🆁🅿🆄🅽🅺🆉 (@Rendondaguost) December 29, 2022
Just recently, influencer Andrew Tate has been detained in Romania on the charges of human trafficking and rape investigation. This action came after his house got raided in the capital, Bucharest. Along with Tate, his brother, Tristan algo got arrested, confirmed by their Lawyer. As per the chargesheet reported by Reuters, "The four suspects appear to have created an organised crime group with the purpose of recruiting, housing and exploiting women by forcing them to create pornographic content meant to be seen on specialised websites for a cost." His video also got widely circulated in social media in which Tate & his brother is seen leading away from a luxury villa.