Ryan Murphy, known for his brilliant series including Pose, The American Horror Story, and his latest Netflix hit, Dahmer Monster: The Jeffrey Dahmer Story, created a buzz around the internet. People are already aware of his work and the queerness he brings to the character. Many even believed Ryan Murphy was gay. While his sexuality remains a big question, his latest drama created issues in many people's life. In fact, the Black crew stated that they dealt with PTSD during the production of the newest series. Let's see what led them to say this, including, is Ryan Murphy is gay.
Early Life
Born in Indianapolis, Indiana, on November 9, 1965, Ryan Murphy was raised in a Catholic family. He attended Catholic school till eighth grade and graduated from Warren Central High School. Murphy described his mom as a beauty queen who left everything behind to care for her two sons. His dad worked as a circulation director in the newspaper industry. Murphy also performed in a choir as a child, as depicted in his Glee project. Not only this, but Murphy also majored in journalism at Indiana University Bloomington and was a member of the Singing Hoosiers vocal ensemble.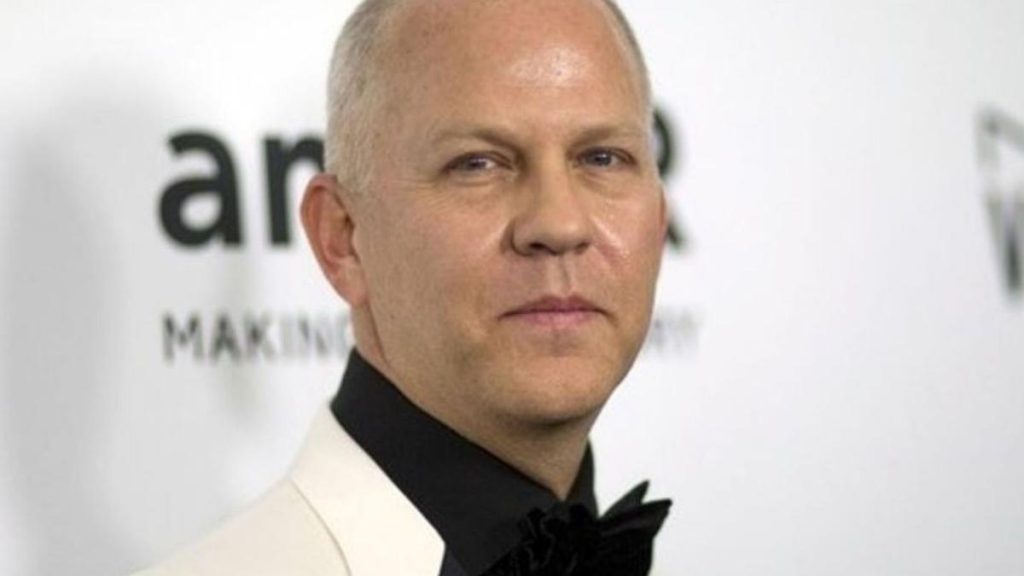 Ryan Murphy Career
Murphy started his journey as an intern at The Washington Post in the style section. He later joined The Miami Herald, The New York Daily News, Los Angeles Times, Knoxville News Sentinel, and Entertainment Weekly. But in the late 1990s, he started scriptwriting when Steven Spielberg bought his script Why Can't I Be Audrey Hepburn? It soon led to a career change as Murphy began working in television. He came up with his first teen comedy series Popular which ran for two seasons on The WB. During that time, he signed a deal with the Warners. Soon in 2004, Murphy received his first Primetime Emmy Award nomination for his drama series Nip/Tuck. It was just the beginning of his career.
Soon Murphy came up with his musical comedy-drama Glee. The series was critically lauded in the early season. Despite this, Murphy won his first Primetime Emmy Award for directing the pilot episode. It led to a rise in his career. He worked with Brad Falchuk and Ian Brennan in that series. Later in 2011, Murphy and Falchuk returned with a horror anthology series American Horror Story. The series is responsible for his huge fame and name. However, soon after the series' debut, Murphy came up with several different series and movies. But bringing the queer cast as the lead character left everyone stunned. Many doubted his sexuality early in his career, believing Ryan Murphy was gay. Is he?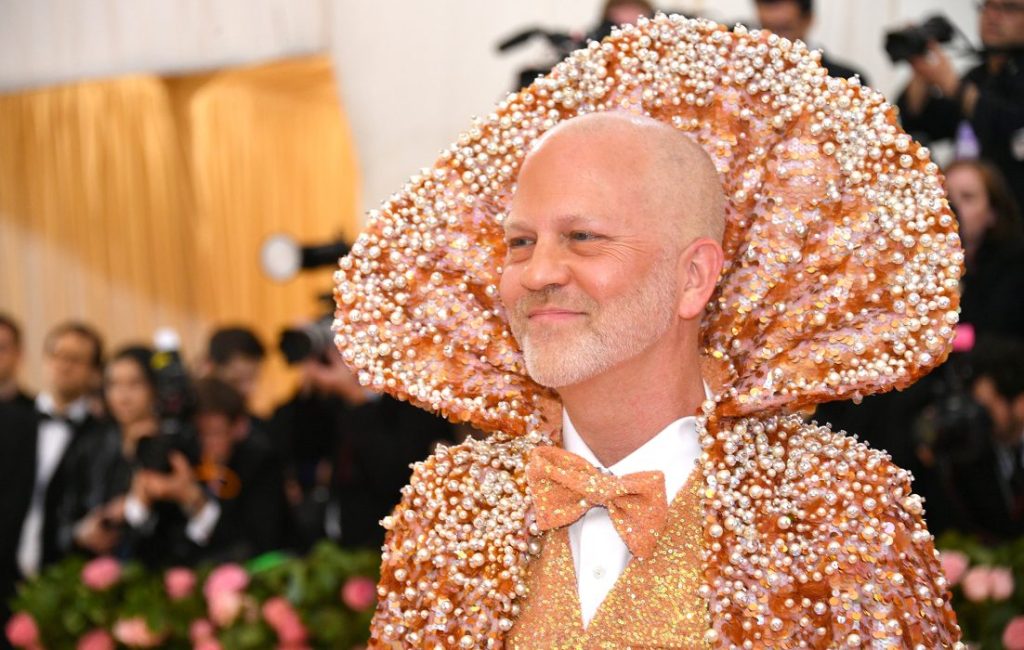 Is Ryan Murphy Gay?
Well, Ryan Murphy came out as gay at age 15. However, it wasn't acceptable then, and he also saw his first therapist. But his therapist found nothing wrong with it. In an interview with Inside the Actors Studio, Murphy revealed that he secretly dated several football players in high school. It justifies that Ryan Murphy is gay. Further, he met David in the 1990s at a gay hangout in LA, Muse. David appeared mesmerized by Ryan.
Despite that, they went 15 years before deciding to date each other. Ryan told The New Yorker in 2018 that they were at a stage where they both wanted a serious relationship and children. They finally married in 2012; six months later, they welcomed their first child, and in 2015 they welcomed their second child. David is a photographer, and he brilliantly matched Ryan's creativity. But they once shared that their younger son was diagnosed with and beat cancer. Now Ryan is living a wonderful life with his family and is comfortable with his sexuality. Ryan Murphy is openly gay.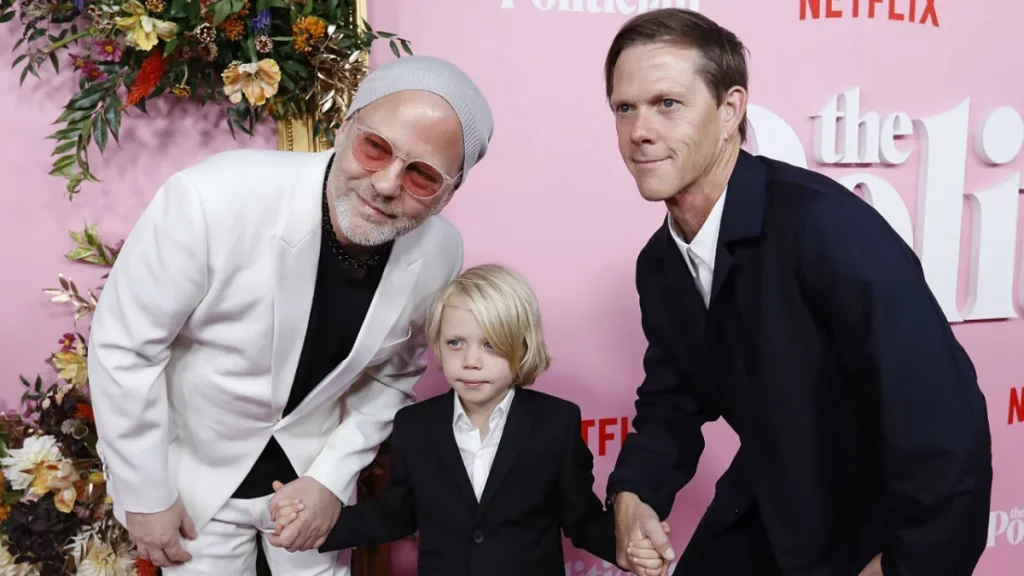 Murphy Upset About LGBTQ Tag
Ryan Murphy, who is gay, appeared personally to disagree with the removal of the LGBTQ tag by Netflix. Netflix hit "Dahmer Monster: The Jeffrey Dahmer Story," was focused on homophobia. Despite this, the streaming giant removed the show from the LGBTQ tag. He said as an artist; it was his job to hold up a mirror about what's happening in reality. The crime thriller show became the no.1 show on the streaming giant after its debut in September. It earned four Golden Globe nominations for portraying a serial murderer who raped and killed 17 men and boys from 1978 to 1991 in Wisconsin.
However, the victims' relatives appeared deeply troubled. One of the victim's mothers said they didn't allow them to put their names in the show. Rita Isbell, whose brother was killed, also supported the statement. She said they didn't ask them about it and called them selfish for portraying even the darkest part of their childhood without their concern. But Murphy believed that the show got that tag because Ryan Murphy was gay and is involved with the LGBTQ thing.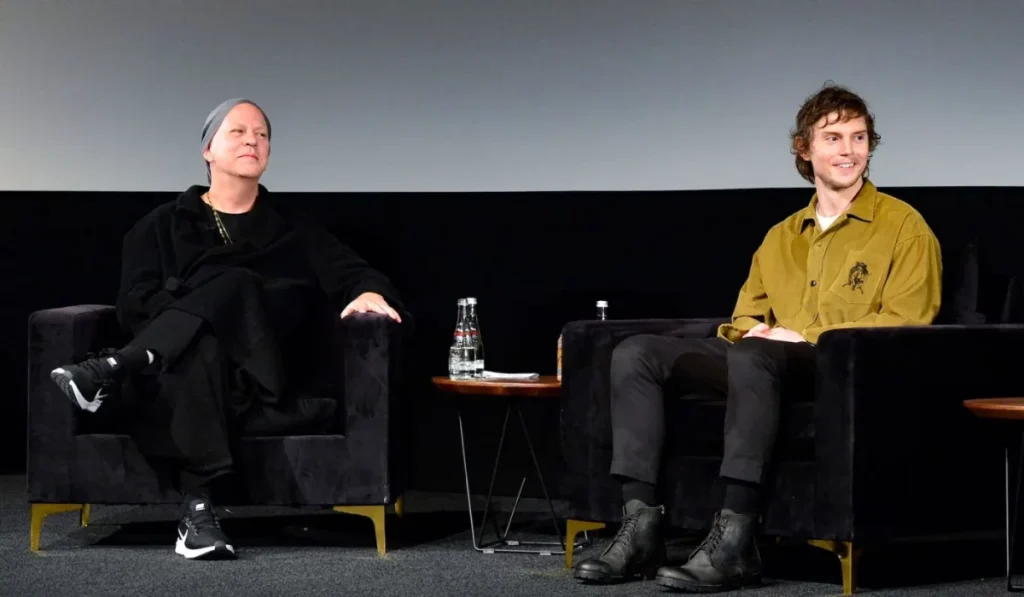 Was it true Ryan Murphy's involvement created such a scene in the Netflix's hit series? Comment down your thoughts below. Stay tuned. TechRadar247 will keep you updated.