Throughout the last episode, romance was brewing between Mi-gyeong and Sang-su and Su-Yeong and Jong-Hyeon. However, the finale left fans shocked after Jong-hyeon's confrontation. In The Interest Of Love Ep 7, things will start getting twisted in Su-yeong's life. The K-drama is moving to a new couple who doesn't want to stay with each other. But love can find your way when you least expect it, which seems true in Su-yeong and Sang-su's case. How? Let's see!
The Interest Of Love Ep 7: What Will Happen Next?
The upcoming episode will be full of surprises. While Su-Yeong started dating Jong-Hyeon in the last week, things will be challenging as Jong-Hyeon decided to break up. He wants to focus on his studies, and the relationship is distracting him now. It will leave Su-Yeong upset, becoming more annoyed when she learns Sang-Su is in a relationship with Mi-gyeong. Well, he doesn't like her that much and isn't ready to take this step. He still thinks about Su-Yeong and wants to be with her. Sang-su wants to give their relationship a chance. That will create a mess in his relationship, and Mi-gyeong will be desperate to make it work. On the other side, Mr. Yuk will be trapped in family drama.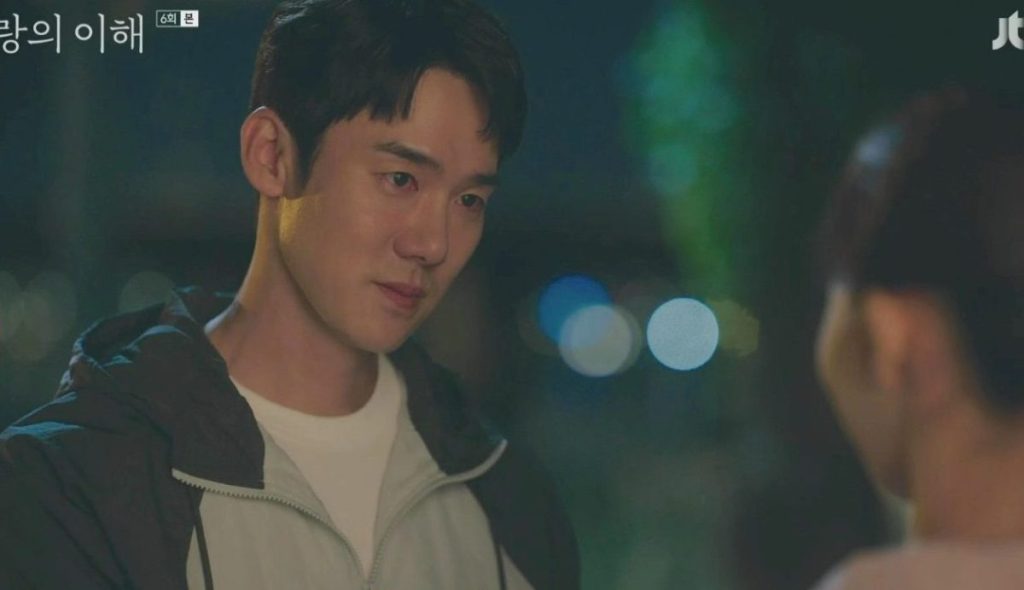 A Quick Recap!
The previous episode opened up with a little bit of Su-yeong's backstory. It revealed that she had been an outsider from the beginning. Her female colleagues didn't support her. Soon the scene shifted to Mr. Yuk, who was angry with Su-Yeong for her action. He called her into his office. Su-Yeong was told to retract the statement about coercion. But she stood her ground and refused it. She instead asked for a formal apology. She handed him the money he gave her for the cab fare, shocking him that she hadn't spent it. Su-Yeong later questioned Yuk's action and asked him about receiving a low score on the performance evaluation. She mentioned that she was the best-performing worker she still gained the lowest bonus.
Su-Yeong later mentioned that class hierarchy which creating a mess for her. Later Sang-su headed to see Su-Yeong, but she told him she could handle the situation by herself. Jong-Hyeon also texted her to know about her status. But she continued to act professionally, leaving her colleagues to wonder how she could act as if nothing had happened. Mi-gyeong saved her from the gossip. But when she received a call from her boyfriend, Mi-gyeong thought it was Sang-su, but she confirmed that it was Jong-Hyeon. In the office, Sang-Su and Su-Yeong locked in the cupboard without their phones and ended up touching each other.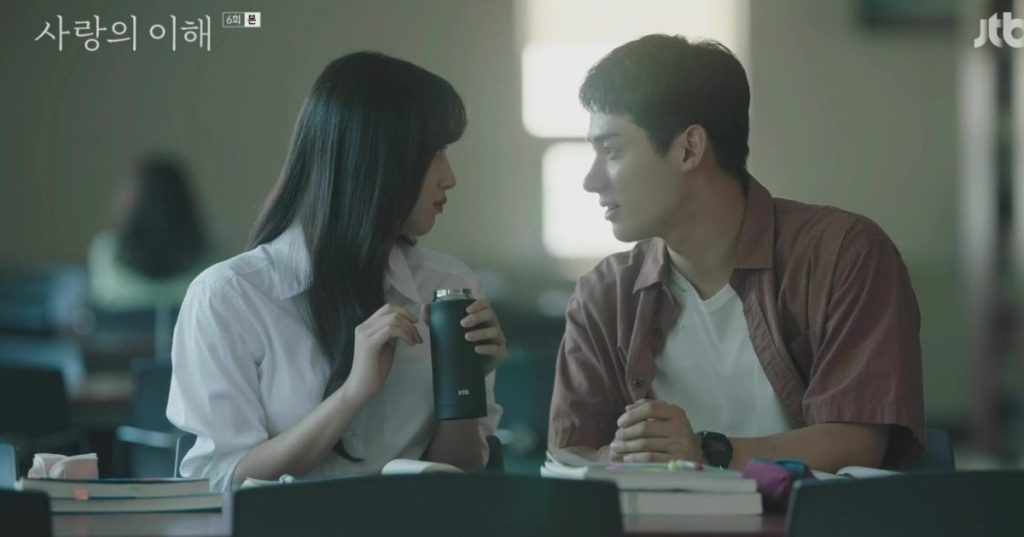 The Interest Of Love Ep 7: Release Date
The show is moving at high speed, and now everyone will find a way to deal with their present situation. The Interest Of Love Ep 7 will air on January 11, 2023, at 10 pm KST. Each episode is around 75-90 minutes runtime. All-new episodes air every Wednesday and Thursday. The local Korean audience can stream it on JTBC, while the global audience can catch it on Netflix. Stay tuned. TechRadar247 will keep you updated.