After the previous episode's bombshell, Olivia Hawkins couldn't control herself. The feud between Olivia and Zara Deniz over a partner created a buzz around the internet. Love Island Season 9 Episode 7 dealt with plenty of things altogether, and it appeared that it would continue to generate a mess between Olivia and Zara. Was Zara to blame for everything? Well, fans have other thoughts on this. Let's see what the audience says about Olivia and Zara's feud.
Love Island Season 9 Episode 7: What Happened In The Last Episode?
The previous week covered the recoupling round. As soon as Tom Clare entered the villa, he picked Olivia as his partner. But Zara stole Olivia's partner, which escalated the conflict between them. Since then, both the women couldn't bear Tom speaking to any of them. Although it appeared obvious that Olivia started developing feelings for Tom, she made the situation worst with her driven drama. Soon fans claimed that Olivia was feeling threatened and didn't want to lose to Zara.
Sunday's episode was full of their conflict session, and both locked horns several times, ending in a heated conversation. Zara also shouted at Olivia, leaving her with teary eyes. But fans called Olivia childish for her behavior and asked her to stop it. The situation turned more annoying when she planned to create differences between Tom and Zara. She tried to annoy Zara by saying that her conversation with Tom was private and she wouldn't expose it. Olivia didn't stop there and accused Zara of playing a game.
Do You Know The Fight Was Older Than You Think?
Zara and Olivia belong to the entertainment industry and knew each other before Love Island Season 9. So as soon as Zara entered the villa, things quickly turned complicated. The fight between them started the first day when Zara entered the villa. The group played a beer pong game. In that game, they asked Zara to kiss the person she believed was "two-faced," and guess whom she picked.
She kissed Olivia, calling her a two-faced contestant. Since that game, they never saw each other eye to eye. However, things turned drastic when Zara snatched Olivia's partner. But it wouldn't stop Olivia as she planned to annoy her rival in Love Island Season 9 Episode 7. Zara said she wanted to know what Olivia and Tom were talking about as they were now partners. But Olivia turned her back and smirked after repeating her statement that it was private.
Zara's Another Bombshell
Although Olivia seemed to be winning the battle by not telling Zara about her conversation with Tom, Zara seemed persistent. She continued to ask her as she was eager to know the topic. So Olivia mocked whether they were a married couple, considering how Zara insisted on her. In response, Zara said she was here to find someone and, of course, sees a future with him. It quickly left Olivia to accuse her of playing mind games.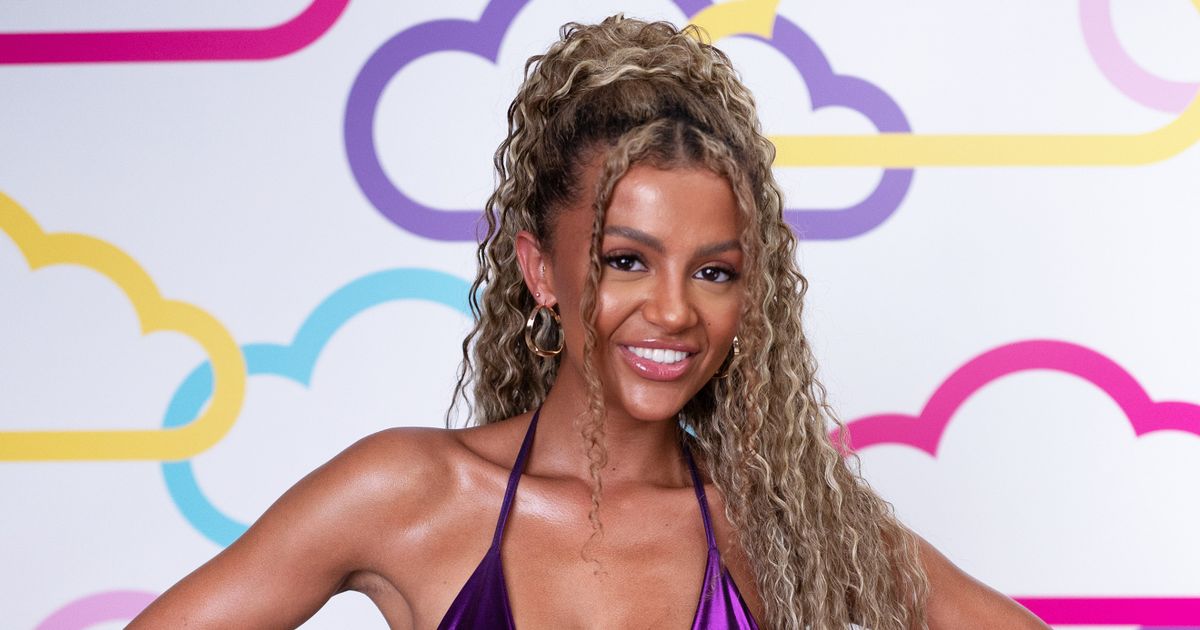 Love Island Season 9 Episode 8: Release Date
The upcoming episode will continue their conflict, and things will soon turn dramatic, leaving Tom to drop Zara too. Love Island Season 9 Episode 8 will air on January 23, 2023, at 9 pm GMT. It will be available on ITV2. Stay tuned. TechRadar247 will keep you updated.