Kim Kardashian's closest friend and makeup artist, Mario Dedivanovic, never thought he would become a renowned name in the beauty industry when he started working at Sephora. However, people always doubted his sexuality. Is Makeup By Mario gay? Well, many wanted to know that and how Makeup By Mario pulls his career altogether. But in 2019, he made the biggest decision of his life, leaving everyone stunned. What was it? Was it related to his sexuality? Let's see!
Who Is Mario Dedivanovic?
Born and raised in the Bronx, Mario Dedivanovic is the youngest of four. His mother was an employee at L'Oreal and often brought home products from Lancome and Maybelline New York, which increased his interest in makeup. He continued to admire makeup from a distance until he joined Sephora. But his mom quickly whisked him from there. He tried to find a job at several other places until Sephora hired him as a fragrance consultant at his dream company. But do you know his career upturned when a lady asked his opinion on selecting a new lipstick? It boosted his confidence, and soon he decided to open his makeup brand.
It was the first time he felt so confident in himself, and he wondered if his family might understand his career choice someday. In his early days, he searched for freelance makeup-artist gigs around the city. Eventually, he entered Lorac Cosmetics which introduced him to the fashion industry. While facing setbacks, Mario worked backstage for Miss Universe and Miss USA. Finally, he got his first career breakthrough when he met Kardashian and later became a prominent part of Kardashian's gig. Soon it led to the Makeup by Mario establishment, and the rest is history.
Is Makeup By Mario Gay?
Well, fans always wondered whether Makeup By Mario is gay. Mario soon cleared the air at the American Influencer Awards in LA. Kim presented him with the American Influencer Artist Achievement Award. While receiving the award, Mario told the crowd how he broke down in tears when he met his mom a few days ago. He talked about his fears and how badly he wanted to kill himself for being different from others. Has it something to do with his sexuality? Is Makeup By Mario gay? Before opening up about his feelings, he revealed how much he feared being judged by his family and culture.
Later, Mario ended up his speech by coming out of the closet. He said, "I stand here in my life a proud 37-year-old gay man." Now it's clear that Makeup By Mario is gay and doesn't want to hide his sexuality from others. Mario continued that he finally felt the bright light and believed his whole life had changed. He can live happily without even fearing being judged. Mario's friends and family also paid tribute to his decision after he came out as gay.
Does Mario Have A Partner?
Since Mario came out as gay many of his followers are keen to know about his partner. However, he has kept his relationship private from the public eye. He has not spoken about his relationship nor posted pictures with anyone on his social media. So it remains unclear whether Mario is single. But it seems like he can only keep his personal life private for a short time. This is because he's Kim's closest friend and is already leading a life in the public eye.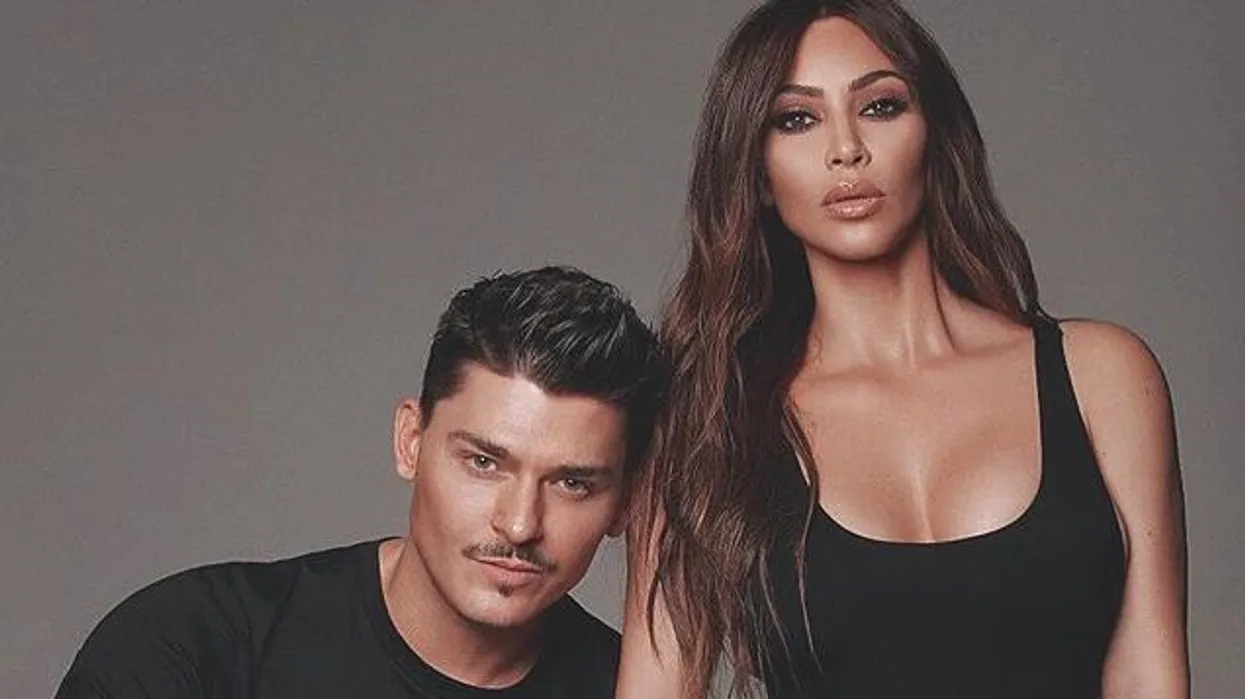 What do you think is Mario secretly dating someone? Will his private life be explored soon? Comment down your thoughts below. Stay tuned. TechRadar247 will keep you updated.