The Ringmaster Kenny Omega can mesmerize anyone with his exceptional in-ring skills. He is one of the people behind the formation of All Elite Wrestling and serves as an EVP and performer there. Kenny Omega is also widely regarded as one of the greatest wrestlers of all time, as he is the only wrestler to have 7-star and 6.3-star matches. Omega played this gimmick of the Belt Collector, and currently, he is ⅓ of the AEW World Trios Champion and the IWGP United States Champions. Kenny Omega shared a long history with the New Japan Pro Wrestling, as this is the very place where he rose to fame. During his initial NJPW days, Omega had a tag team named "Golden Lovers," along with Kota Ibushi. This run made people believe that Golden Lovers are gay. So, is it true? Is Kenny Omega Gay? Read below to know Kenny Omega's sexuality.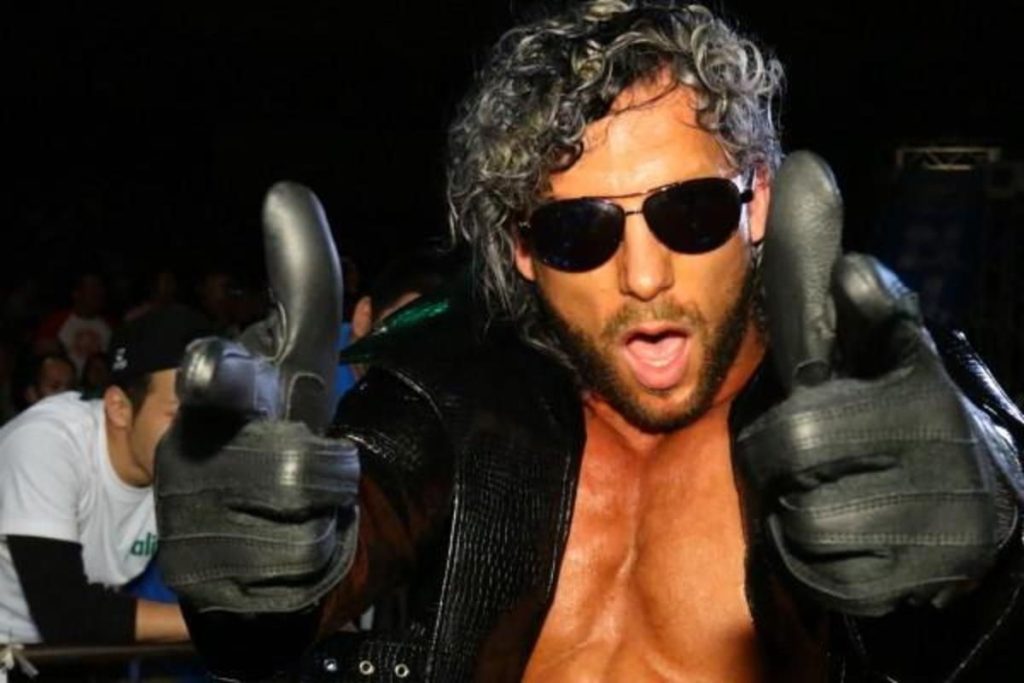 Kenny Omega Gay Rumors
Kenny Omega and Kota Ibushi's Golden Lovers is a fine example of long-term storytelling in professional wrestling. Golden Lovers achieved great heights in NJPW before the duo decided to walk down their separate path to achieve their individual goals in 2014. Both Kenny Omega and Kota Ibushi have made a name for themselves. Kenny Omega eventually joined the Bullet Club and became its leader. However, in 2018, the group turned on him, and then he was romantically rescued by none other than Kota Ibushi. They formed a team again and had a plethora of matches together.
The reunion was so emotional and romantic that many fans believed that Golden Lovers were lovers in real life too. Since then, the rumor has started that the former AEW World Champion is gay. Maybe it was a queer representation of the team, but it certainly didn't affect their in-ring performances. During the same time, an interviewer directly asked Kenny Omega if the Golden Lovers were gay. Omega provided him with an indirect answer.
The Ringmaster Debunks the Rumors
Dave Doyle of Yahoo Sports asked Kenny Omega during an interview whether the Golden Lovers are gay. Omega replied to him by saying, "Let people think what they want to think." He then added that if LGBT people think Golden Lovers is their team, then he is quite okay with that. Kenny Omega also revealed that Ibushi was his very first friend in Japan. And when two people start from the bottom and work their way up in order to find success, that stays with you. Omega also stated that it is the 21st century, and you should be welcome to be a wrestling fan as anyone else, whether you are gay, lesbian, bi, or trans.
Is Kenny Omega Gay?
So, Is Kenny Omega Gay? No! The former IWGP Heavyweight champion is not homosexual. His friendship with Kota Ibushi is quite strong, and their reunion makes everyone believe that they are gay. But Kenny Omega is not gay in real life. In fact, he had affairs with some of his AEW colleagues as well. He has dated the former AEW Women's World Champion, Hikaru Shida. There was also a rumor of him dating Riho. So, it's safe to say that Kenny Omega's sexuality is straight.
Are you a fan of Kenny Omega? Do you enjoy watching his matches? Tell us your thoughts in the comments. Also, keep following TechRadar247 for the latest entertainment news.