Everything starts to get twisted as the K-drama edges close to its end. Ha-Ru tries his best to clear Yi-na's name, and he succeeds. But the previous episode's plot twist has changed everything. Now fans are excited about how things will pull off in Brain Works Ep 15. Well, it will undoubtedly bring back someone's childhood trauma, ultimately leading him to take a bold move. Apart from this, Dr. Shim will uncover something crucial. Let's see what it would be.
Brain Works Ep 15: What Will Happen Next?
Ha-ru had just learned his parents didn't die in a car accident, and now he wanted to know the truth. Hwang Dong-woo was the person who sent him that parcel, so he headed to meet him. However, Dr. Hwang asks him to let him give Ha-ru a diagnosis in order to stay out of execution. Now things start to entangle, as Ha-ru needs to know the truth behind his parents' death. So he will agree to follow Hwang's orders. However, the aftermath of the diagnosis will shatter him.
Meanwhile, Dr. Shin wants to find the true intention of Captain Seul, who seems to succeed in his task. He receives the phone records, and now he can easily forge documents. But Dr. Shin suspects him, and it won't take much time for him to catch him red-handed. However, it will be challenging to tackle Captain Seul and help detective Geum return to his position. As for Ha-ru, he will brew his revenge, ultimately bringing chaos into others' lives, especially Yi-na.
A Quick Recap!
Previously in Brain Works Ep 14, Dr. Shin prepared to torture Hyun-jun, who was tied to a chair. He successfully manipulated Hyun-jun, leading him to confront him. Dr. Shin later took Hyun-jun to the police station, where he opened up about his misdeed and got arrested for assault. On the flip side, Yi-na demanded Hyun-jun apologize. But when she saw Dr. Shin, she punched his face. Eun-ho finally woke up at the hospital, and Yi-na decided to celebrate it. However, Dr. Shin refused to come, so Yi-na decided to celebrate it at his house. At the party, Yi-na told Ha-ru that she had decided to marry Dr. Shin.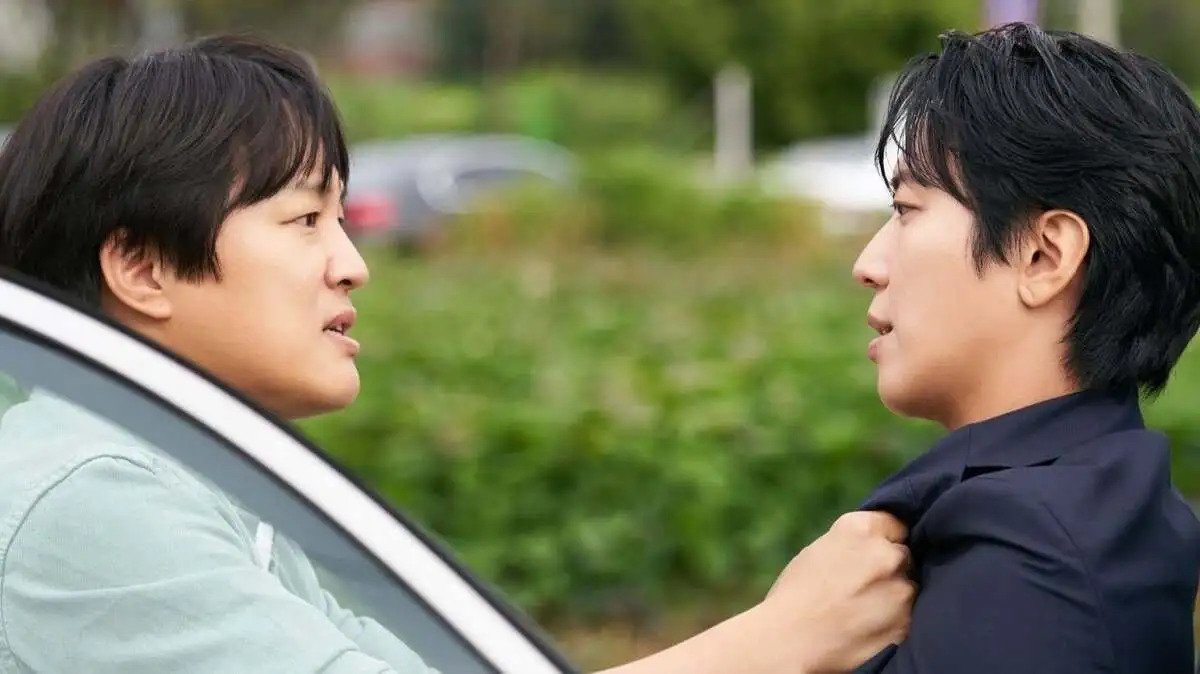 The following day, Dr. Shin sent Ha-ru a present to help him live in pain. A prison guard also helped him in his plan. At the police station, Dr. Shin received a call from the team who asked him for the call records of An Hye-young and Kim Hyun-jun's phones. Just then, the subsection chief arrived and warned Dr. Shin about the forging of documents. Later Dr. Shin threatened detective Geum for forging documents. Out of fear, Geum agreed to resign. After a while, Dr. Shin realized that Captain Seul framed Geum in this case and he was innocent. In the closing moment, Ha-ru received a parcel revealing his parents were murdered and not died in a car accident. He approached Hwang Dong-woo to learn the truth.
Brain Works Ep 15: Release Date
The upcoming episode will be full of chaos. You will learn it in Brain Works Ep 15, which will air on February 27, 2023, at 9.50 pm KST. The all-new episode air every Monday and Tuesday with a runtime of around 1 hour. The local Korean audience can stream it on KBS2, while the global audience can catch it on VIU. Stay tuned. TechRadar247 will keep you updated.