It seems like Bumpy Johnson has a long way to go. His bond with Malcolm is incredible, but he will learn that there are more things he doesn't know about. This realization will lead him to a mysterious place in Godfather Of Harlem Season 3 Episode 7. The more Bumpy tries to make things workable, the more things become dramatic. Now fans are eager to know how he will manage to help Malcolm deal with his enemies. Apart from this, Godfather Of Harlem Season 3 Episode 7 will also explore Battle's mysterious arrest. Keep reading to know more.
Godfather Of Harlem Season 3 Episode 7: What Will Happen Next?
The upcoming episode, "All Roads Lead To Malcolm," will focus on Malcolm's story arc. Bumpy has been trying his best to work on his next big project, cocaine supply. He needs authority help to make things workable. But his attempt goes in vain when Battle gets arrested. Now Bumpy needs to find a way to free him. Amid this, he realizes that there's a mole in his family. So he needs to find the mole before things turn out of control. Apart from this, Bumpy learns that Malcolm X has several enemies than they thought. So perhaps Battle's arrest has something to do with Malcolm. They need to find the truth as soon as possible before losing Battle.
A Quick Recap!
In the previous episode, Bumpy and Colombo faced difficulty with their heroin trade. They were excepted to control the entire trade. However, the pair later faced off for control when Monsieur 98 returned. He had another plan as he brought another shipment. To avoid their loss, Bumpy planned to take down Monsieur. Bumpy and Colombo then worked on their dangerous plan. Meanwhile, Omar romantically approached Elise. Elsewhere, Pettigrew found cocaine with the help of his love affair.
Back to Bumpy, he tried his best to control the drug supply. After a deadly face-off with Monsieur 98, he mapped a plan to work on his new drug: cocaine. Bumpy used Battle's contacts in the CIA to work on a secure supply of cocaine. However, it wasn't as easy as he expected, as the entire process was daunting. Meanwhile, Stella lied to Fineman so she could escape Colombo overnight. On the other hand, Mayme worked on a government contract for Palmetto.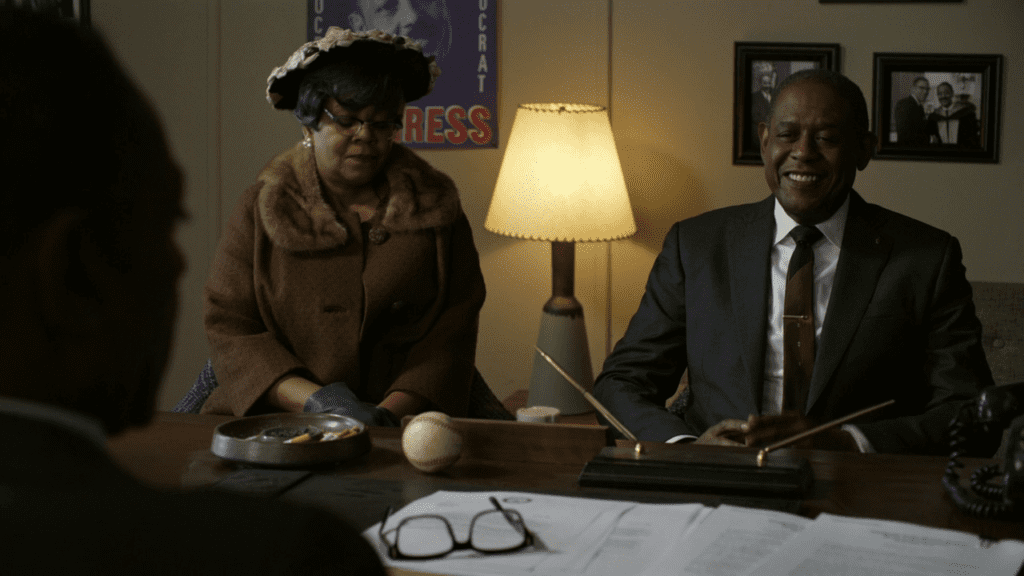 Godfather Of Harlem Season 3 Episode 7: Air Date
There is a lot to take place in Bumpy's life which is related to Malcolm. Can Bumpy ever find the mole? You will learn it in Godfather Of Harlem Season 3 Episode 7, which will air on March 5, 2023, at 9 pm ET. It will be available on MGM+. You can also catch it on streaming platforms like Hulu and Amazon Prime Video. Stay tuned. TechRadar247 will keep you updated.