Fans are going insane with this short miniseries, Our Winter, which continues to explore our couple's bond. Well, throughout the series, Tutor tries to explain his feelings for Yim. But Yim has some other plans. Will he express his emotions in Our Winter Ep 12? It remains unclear, especially when fans have seen Yim's cold nature. But the previous episode saw them walking their separate ways. So will they ever reunite? Well, there are plenty of questions that fans want to explore. So without wasting time, let's head to see how things will move.
Our Winter Ep 12: What Will Happen Next?
Tutor has already shared his feelings for Yim and wants to know Yim's feelings too. But Yim is still trying to act cold, even though he misses Tutor's presence. The two have already returned to their place, but Tutor will find a way to surprise Yim. He will visit Yim to see him. They will have a wonderful time together, enjoying every moment. But when Tutor is about to leave, Yim realizes how much he loves to be around Tutor. He will have a surge of feelings for him but will struggle to tell Tutor. The upcoming episode introduces new faces who will play a key role in Tutor and Yim's love story.
A Quick Recap!
The series started with Tutor and Yim's weird interaction. Tutor lost his composure w hen Yim bumped into him. But things went back to normal. Soon they both crossed paths again and ended up in a sizzling moment. Later, Tutor found Yim's misplaced diary and decided to meet him. After admiring other couples, he took Yim to the photo booth to capture some sweet couple moments. It helped them grow closer to each other, and both decided to teach them their languages. They soon became close friends too. Tutor taught Yim Korean vocabulary, strengthening their bond.
The following day, Yim appeared horrified from crossing the wide-open streets. But Tutor held his hand and helped him to cross the street. He also asked Yim about his potential love interest. But Yim started teasing Tutor, asking him what type of person he likes. Tutor quickly expressed his feelings for Yim. But it pissed Yim off, and he started ignoring him. However, it didn't last long, and soon they met again. Both showed affection toward each other, and they shared their first kiss. Sadly, they parted ways in the previous episode, and their farewell lasted long enough. Yim told Tutor that he missed him before Tutor revealed how much he loved Yim.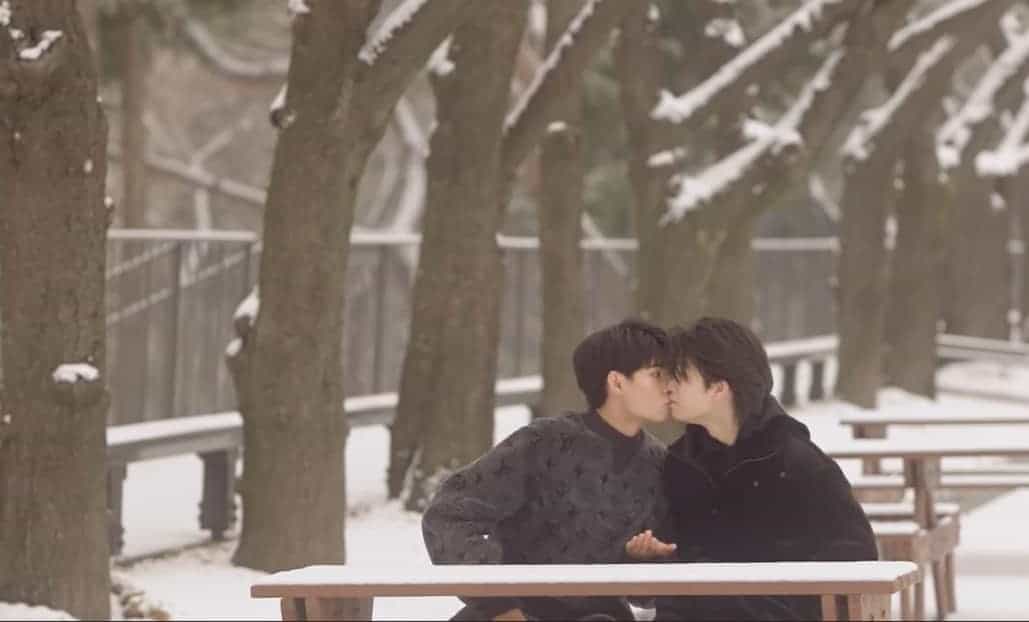 Our Winter Ep 12: Release Date
The all-new episode of the Thai BL series airs every Sunday with a runtime of around 1 minute. The upcoming episode will air on March 12, 2023, at 6 pm ICT. Fans are quite disappointed as they want to see the two more and explore their relationship. But the creator has already mapped it as a miniseries. It's globally available on YouTube Shorts and TikTok. This is all for now. Stay tuned. TechRadar247 will keep you updated.