It seems things will get complicated in Bob's life in Bob Hearts Abishola Season 4 Episode 16. This is because the cousins aren't trying to deal with the matter. Fans have already seen them crossing the line while trying to sort the issue. However, many believe it will only last for a while as the drama never stretches any plotline for longer. But the avid viewers are eager to learn how Bob deals with the matter, especially when Abishola isn't supporting him. Now let's see how things will unfold in Bob Hearts Abishola Season 4 Episode 16.
Bob Hearts Abishola Season 4 Episode 16: What Will Happen Next?
The upcoming episode, "Mmm, Fresh Baked Sock!" will focus on the fight between the cousins. Well, they haven't settled down yet, and it will continue to create problems for Bob. This is because he will struggle at the factory to prepare the first batch of socks. However, he will appear surprised when he receives help from an unlikely source. Who could this person be? No matter who this person will be, it doesn't look like the person could be Kofo or Goodwin. It seems like the cousins need time to sort things up. Meanwhile, Abishola will struggle to mend her heart. A decade-old wound will haunt her- she was forced to attend her aunt's funeral, who she never liked.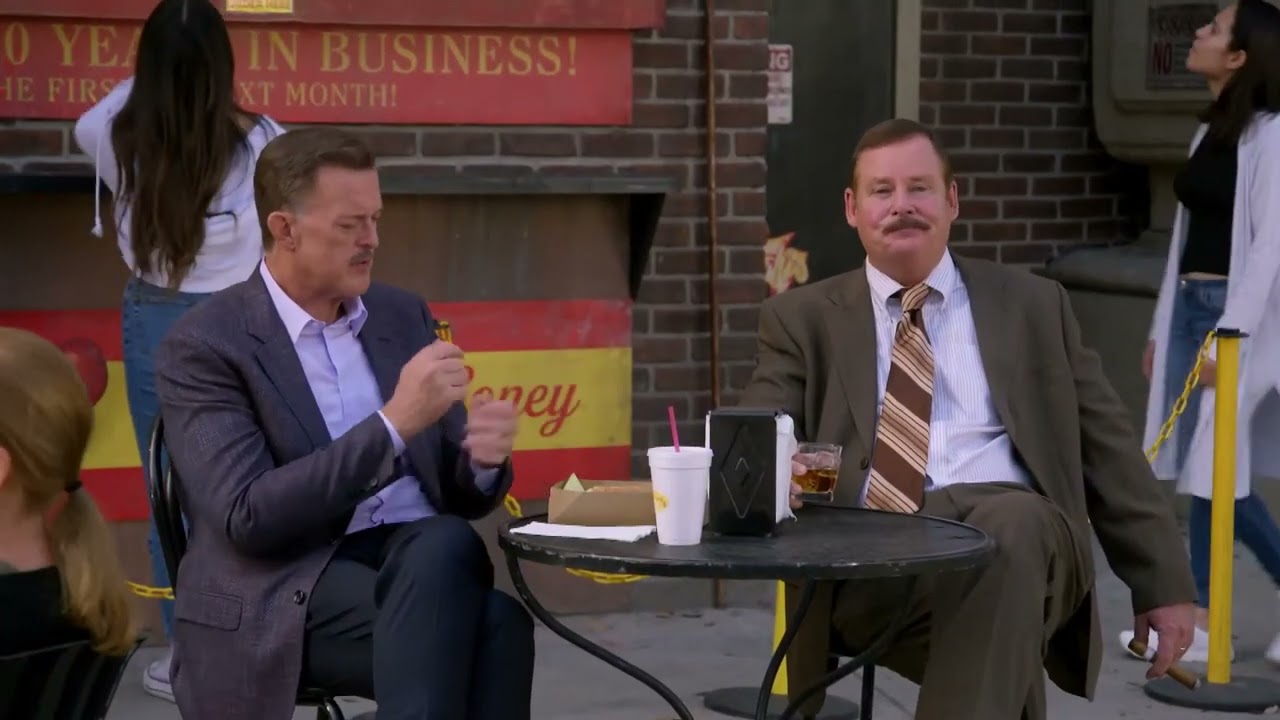 A Quick Recap!
In the previous episode, Kofo was done with Goodwin's awful behavior. So he left MaxDot marketing and joined the new Manufacturing section. However, it created problems, and the company started facing losses. So Bob tried to help them to deal with the situation. He decided to get the two angry cousins to reconcile. So it could help their company to flourish. Bob took them to a pub for beers to help them discuss the matter. However, things didn't go as per his plan, and soon things turned dark as both the cousins didn't want to settle down.
So Bob gave Goodwin an ultimatum to fix the problem. Otherwise, Bob would fire him. Despite Bob's request, both failed to sort things up. In fact, their fight took to a new turn as Goodwin kicked Kofo out of his house. So Kofu was left with no choice but to approach Bob. He then slept on Bob's couch. But it led to some bickering moments between Bob and Abishola. She wasn't glad about Bob's supportive side and got angry at him for being too nice. At the hospital, Kemi seemed upset with Abishola. This was because Abishola never wore a pair of scrubs Kemi gifted her years ago. But to amend with Kemi, Abishola wore the scrubs the other day.
Bob Hearts Abishola Season 4 Episode 16: Release Date
The following episode will deal with the matters that Abishola never wanted to explore. You will learn how she will handle the situation in Bob Hearts Abishola Season 4 Episode 16. It will air on March 20, 2023, at 8.30 pm ET. It's available to stream on CBS, and online subscribers can also stream it on FuboTV, DirecTV, and YouTube TV. Stay tuned. TechRadar247 will keep you updated.