Rembrary finally learned about his true identity in the previous week. Since the beginning of the series, he believed that he was Pontifex and was a devotee of Lord Redrin. But he finally learned that he's the actual deity, which is why The Evil One and Lord Redrin's followers wanted to kill him. Now that he knows it, everything will change in The Heavenly Idol Episode 11, as he will embark on a journey to be with Kim Dal and help Wild Animal to become famous. But can he do that when someone is about to betray him? Let's see!
The Heavenly Idol Episode 11: What Will Happen Next?
The upcoming episode will continue with the aftermath of the scandal. Although Rembrary's name is clean now, he is still trapped in a sponsorship scandal. Despite this, Wild Animal gets a chance to perform in Music Music. However, the audience doesn't want to listen to them, yet the members seem confident to perform. But when they are about to start their performance, Rembrary interrupts and tries to clear the air. He apologizes, and it wins his fans' hearts. However, Rembrary has no idea that Choi Jeong-seo has already met with the Master. Well, he wants Wild Animal to reach the top.
Further, his mother's condition will leave him with no choice but to accept the Master's offer. So he will betray Rembrary, creating problems for him as well as the Wild Animal. As for Rembrary, he possesses a strong feeling for Kim Dal, and he isn't afraid to express it, as they have already shared a passionate kiss. But the Evil One will return with full power and start causing issues in Rembrary's life. Now he needs to protect Jeong-seo and help the Evil Boy members return to their original form.
A Quick Recap!
In the previous episode, a reporter secretly captured Rembrary and Dal's moment. Dal finally confessed her feelings for him, and Rembrary sealed the moment with a forehead kiss. However, the news quickly spread like wildfire, creating a mess in Yeon-woo's life. While he was in the middle of filming the dating variety show, one of the cast members showed his picture to the lead actress. But Dal decided to sacrifice herself to get him out of the dating scandal. Soon the Wild Animal's song peaked in the charts, and they got calls from music and variety shows. Rembrary even got an offer to co-star with Woo-shin in a candy CF.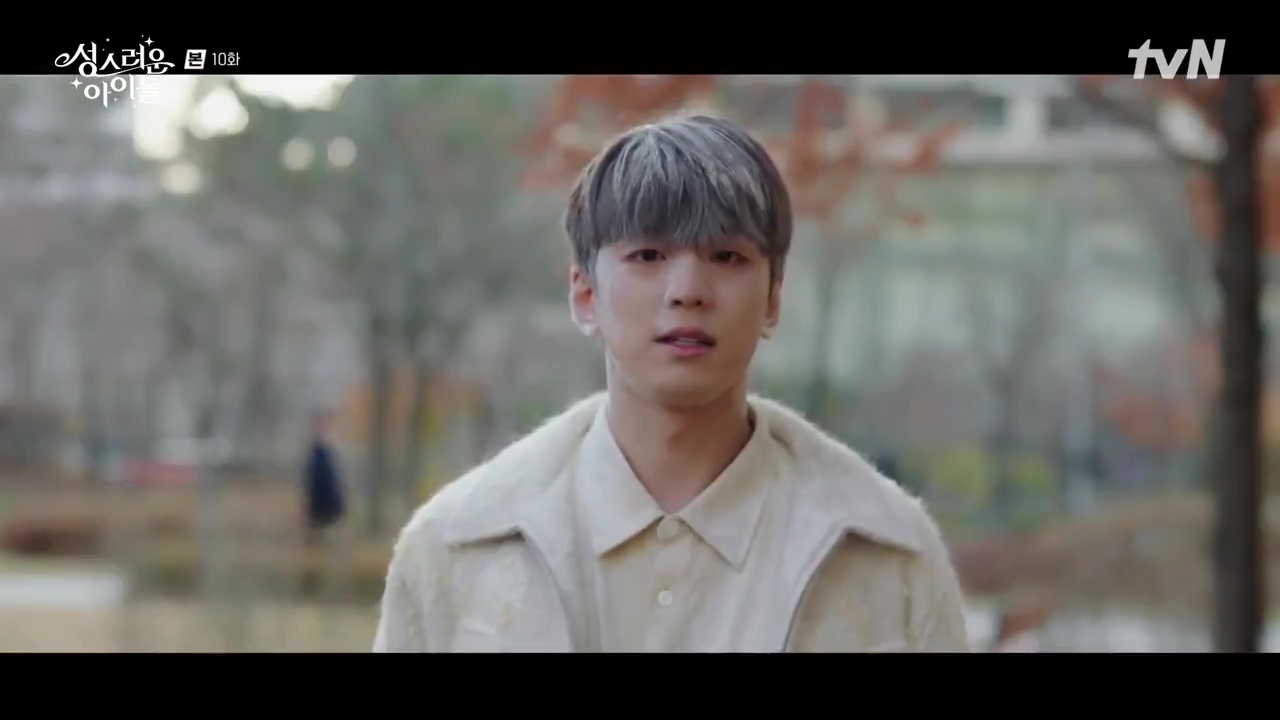 Meanwhile, The Evil One had a face-off with the Master of the religious group. He warned the Master not to use such shabby tricks, forcing her to apologize. Back to the candy CF, it turned out to be a hit, and soon its sales hiked up. Unfortunately, The Evil One had other plans, and he used his black magic to poison everyone who ate the candy. After the outburst of this pandemic, the CEO shut down the company and escaped. On the other hand, Woo-shin set up Rembrary and blamed he forced him to promote this poisonous candy. It quickly created issues in Rembrary's life, as he learned his powers were gone when he went to heal the people. However, Dal returned to help him deal with the case.
The Heavenly Idol Episode 11: Release Date
The Heavenly Idol Episode 11 will air on March 22, 2023, at 10.30 pm KST. It consists of a total number of 12 episodes and follows a weekly release pattern. The penultimate episode will explore deeper into Rembrary's powers and how he deals with the Evil One. All-new episode air every Wednesday and Thursday with a runtime of around 1 hour. The local Korean audience can stream it on TVING and tvN, while global fans can catch it on Viki. Stay tuned. TechRadar247 will keep you updated.