The K-drama is inching closer to its end, and fans can't wait to learn whether all the innocent souls will get justice. The previous episode has already hinted that fans' favorite Young-min's life is at risk, and whether he will survive remains unclear. However, it looks like the situation will get messier in Delivery Man Episode 11. Now, the detective knows about Dr. Do's true face. However, there is more to uncover. Also, he still needs to find out how cruel and brutal Dr. Do can be. Will he find it out? Well, it raises the possibility of the next season. But let's see how things will move in the end.
Delivery Man Episode 11: What Will Happen Next?
The closing moment blew fans' minds when Young-min's mom's tragic death was explored. It was Dr. Do who killed her mom and injured Ji-Hyun. However, Young-min was tied up in a chair while Dr. Do ignited a trail of gasoline that connected to his chair. Now in the upcoming episode, things will be more daunting. Young-min's fate remains in limbo, as freeing himself from the chair isn't easy. However, fans can expect to see Ji-Hyun helping him out. She may use some means to help him escape from the scene. Meanwhile, Kang-soo will head out of town while chasing Jeong-im. During this time, he learns he has already met Hyun-soo's mother. While the mystery behind all these murders is left intact, Jin-gyu and Ji-yoon will go on a date.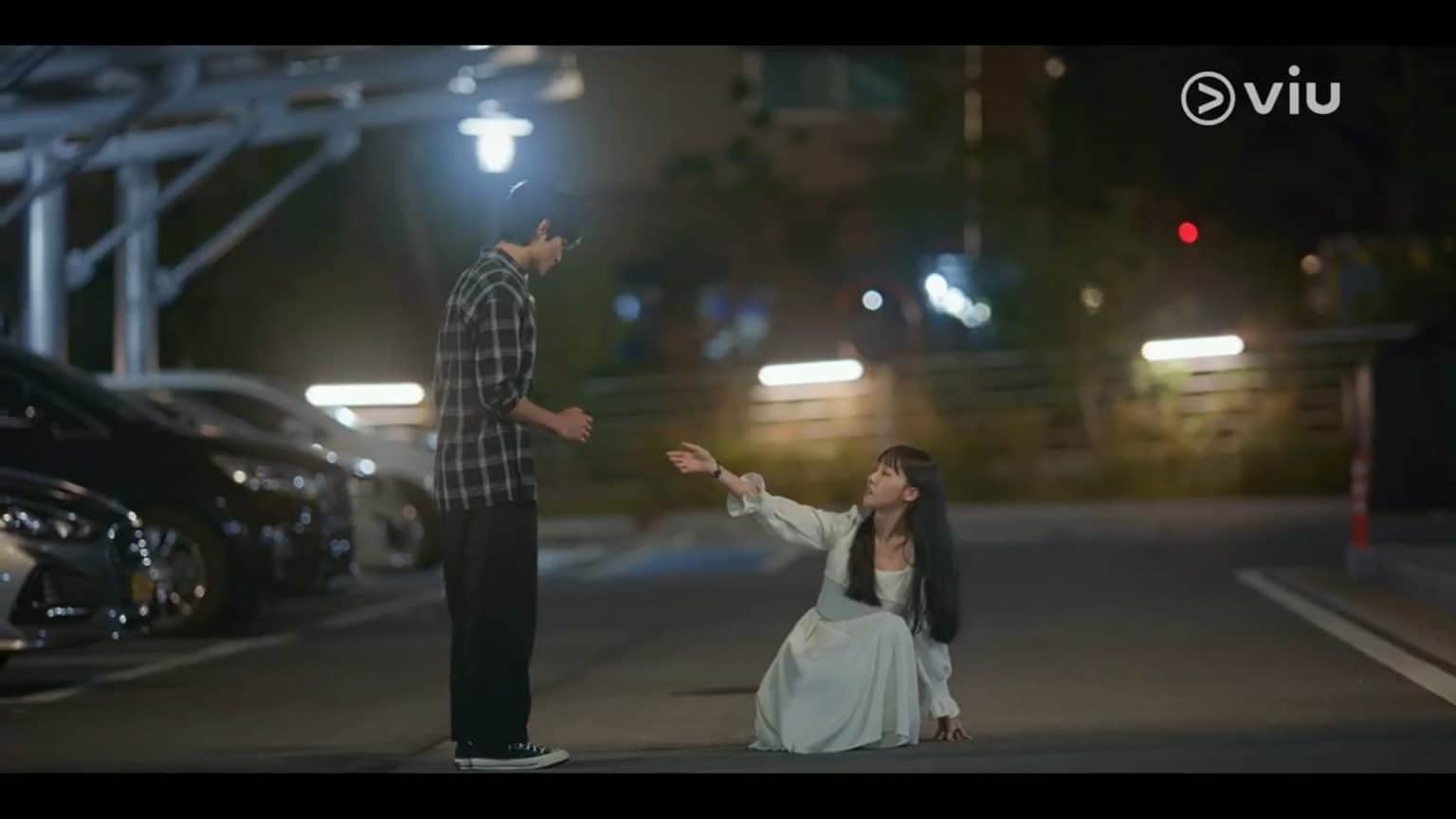 A Quick Recap!
In the previous episode, Ji-Hyun and Young-min met at Eun-soo's mom's funeral. During this time, Ji-Hyun saw Dr. Do covering up an evil laugh. Young-min then greeted Dr. Do and asked him whether he generally visited his patients' wakes. However, he said he felt guilty, so he visited her funeral. Ji-Hyun urged Young-min to ask about his evil laugh, but Young-min ignored it. After hearing other stories about Eun-soo's mom, Young-min and Ji-Hyun suspected Do behind her death. Soon they saw her ghost sitting in the taxi. She wanted to see Eun-soo, so Young-min brought her and told her that her mom wanted to see her. Her mom's ghost told her that even though she had Alzheimer, her soul still remembered her.
After when Young-min went home, he appeared surprised to see Dr. Do there, which raised Ji-hyun's suspicion. Dr. Do told him he wanted to use his bathroom and soon started snooping around. But Ji-Hyun had already warned Young-min before Do could find anything. Dr. Do noticed an odd cell phone charger, but Young-min covered it up. Later Dr. Do did his best to sugarcoat Nurse Kim's image. Afterward, the pair met Mi-Kyung, who asked them to find Jung-woo. However, Ji-Hyun reminded her that he had stolen drugs. But Mi-Kyung cleared the air. Their investigation led them to Nurse Kim, who was revealed to be a murderer who had killed Dr. Do's grandfather.
Delivery Man Episode 11: Release Date
The upcoming episode will reveal Young-min's fate. Delivery Man Episode 11 will air on April 5, 2023, at 9 pm KST. It consists of 12 episodes with a runtime of around 1 hour. The all-new episode follows a weekly release pattern airing every Wednesday and Thursday night. It is available on local Korean networks such as ENA, TVING, and Genie TV. Meanwhile, the global audience can catch it on Viki and Viu. Stay tuned. TechRadar247 will keep you updated.