Since the show's debut, its humor and delightful moments have attracted a sizeable audience. Fans loved the female lead Deborah and how her life gets entangled when she meets a boy. But the most dramatic moment of the show is she doesn't want to be with him as she is looking for a reunion with her past lover. Well, it seems like things will take a drastic turn for her in Bo Ra! Deborah Episode 5, when she tries to rekindle her love. Will she get what she wishes for? Well, the preview hints at another storyline. So keep reading to know how things will unfold in Bo Ra! Deborah Episode 5.
Bo Ra! Deborah Episode 5: What Will Happen Next?
After embarrassing herself in front of everyone, Bo-ra will try to make things workable for her. But it looks like she will face another set of hurdles in the upcoming episode. She will run across Noh Hu Hwan in a cafe, making things more awkward for them. But soon, Lee Soo Hyuk will follow them and take his place. She will ask him to sit with her, pretend they are happy together, and have a brilliant conversation while Hu Hwan sits at a different table. He seems envious of this sight. While Bo-ra's plans work pretty well, she cries after losing it all. But Soo Hyuk will once again run into her at night.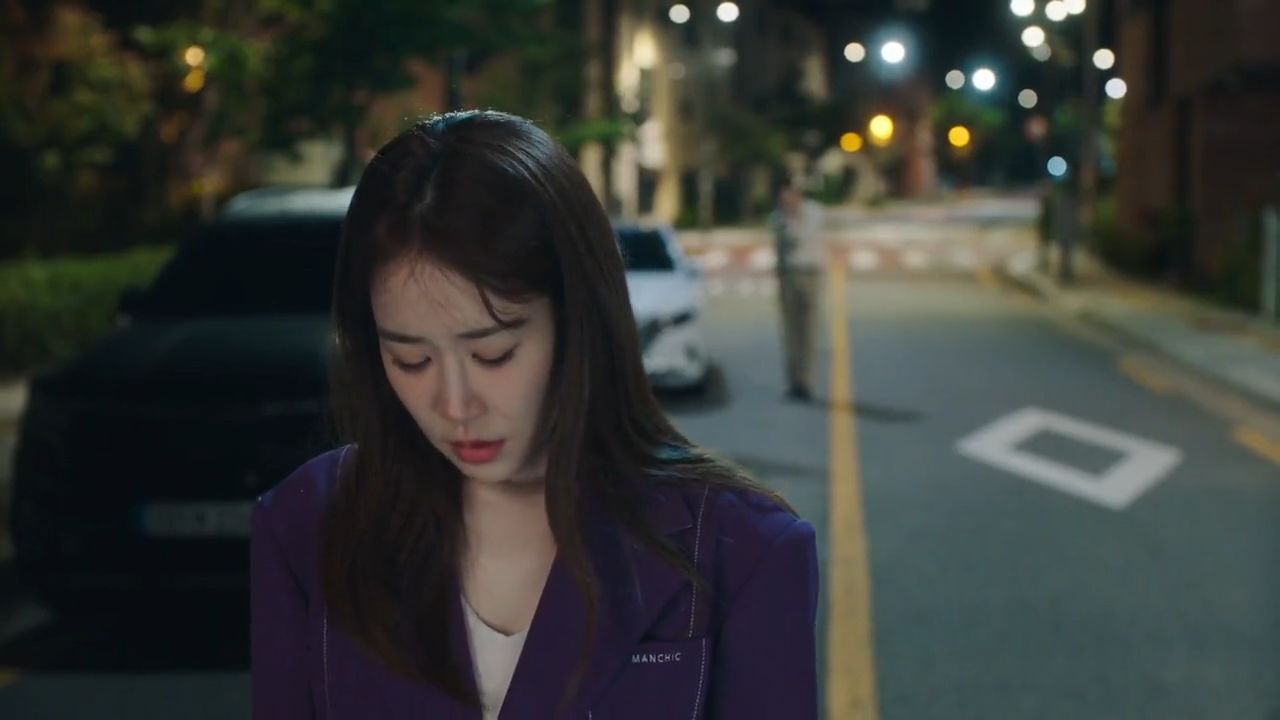 A Quick Recap!
The previous episode opened up with Bo-ra receiving a call from Yu-Jeong, who once again reminded her about the Golden Night Party. Sang-jin checked whether all the partitions were back in place. But he later complained to Su-hyeok about not being able to reach Bo-ra. So Sang-jin asked whether something happened lately. But he didn't reveal anything. Later Sang-jin found the Golden Night Party Invitation. After a tiring day, they finally found Bo-ra at the event. Yu-jeong's boss, Su-jin, then congratulated her on her engagement. She also revealed that the designer named Oscar de Rang wanted her to do a wedding photoshoot.
Later, Su-hyeok and Sang-jin arrived at the party. However, their conversation ended when Sang-jin and Su-jin's ex-wife entered the scene. At the party, a staff member told Bo-ra it was her time to go on the stage. Soon fans got a glimpse of her drinking a lot of champagne before walking on stage tipsily with smudged lipstick. On the stage, she started talking drunkenly about loneliness and cursing men. However, Su-jin turned up the music to stop Bo-ra just before she fell on the stage. When everyone wished her to leave, Su-hyeok quickly stepped onto the stage, covered her with his jacket, and took her away.
Bo Ra! Deborah Episode 5: Release Date
The next episode will make things more challenging for Bo-ra. But she will find a way to deal with it. Bo Ra! Deborah Episode 5 will air on April 26, 2023, at 9 pm KST. The all-new episode follows a weekly release pattern, airing every Wednesday and Thursday night. It consists of a runtime of around an hour. The local Korean audience can stream it on ENA and TVING, while the global audience can catch it on Amazon Prime Video under the "True To Love" name. So don't miss it. Stay tuned. TechRadar247 will keep you updated.