Fans' favorite Tale Of The Nine-Tailed: 1938 has just dropped its two episodes, and fans are looking forward to learning how things will unfold. Well, the pilot episode was groundbreaking as it took the viewers back to when everything started. While Lee Yeon works on his way to deal with the matter, he will find himself in a challenging position in Tale Of The Nine-Tailed Season 2 Episode 3. Undoubtedly, things will escalate as he has already failed his enemy's plan. Now things will turn darker for him when his enemies step in to end his life. Will he survive? Let's see!
Tale Of The Nine-Tailed Season 2 Episode 3: What Will Happen Next?
The upcoming episode will bring plenty of chaos to Lee Yeon's life. The preview hints that Lee Yeon will meet someone with bad intentions for him. His enemies are aware of his move and are planning to kill him. They want to stop him at any cost, so he can't return to the present. Unbeknownst, Lee Yeon blindly trusts someone who tells him to keep his eyes close. In Tale Of The Nine-Tailed Season 2 Episode 3, Lee Yeon appears blindfolded as he tries to polish his skills and use his intuition to fight back the evils. Meanwhile, a group of men will charge an attack on Lee Yeon, revealing he's blind now and can't see them.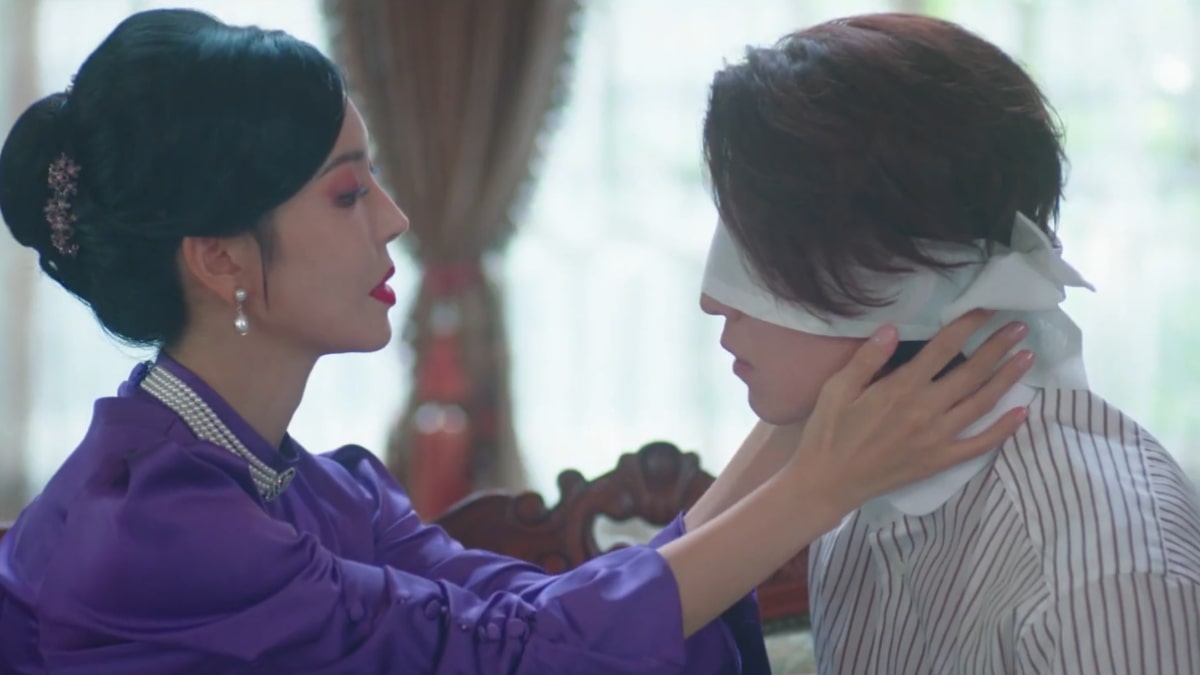 A Quick Recap!
In the previous episode, Lee Yeon and Rang wandered through the train. The two then took the first class seat where a woman was sitting opposite them, holding a cute dog. They were headed to the "Kamo Unit," with the people serving as support troops to the army. However, another guest, Ryu Hong-ju, was sitting in the VIP section. Back to the present, Lee Yeon warned someone and revealed his future self sent him to inform the person that he finished his mission much later than expected. Now the only thing to finish it fast was by getting the Legendary Pipe, which happened to be on the train which would leave Busan that morning.
Soon it was revealed that Hyun-ju had the Legendary Pipe. So Lee Rang decided to steal all the valuable goods from the first class passengers believing someone could be having the Legendary Pipe. He thought it was the easiest and quickest way of finding it instead of interrogating everyone individually. Later the episode shifted the focus to Saito Akira, who worked for the Japanese and initially held the pipe. But Hyun-ju threw him out of the window after learning that he wasn't human and then focused on the fox. The episode then focused on another player- Yoo Jae-yu, a capable fighter. After a fierce fight, Lee Yeon reunited with Shinju.
Tale Of The Nine-Tailed Season 2 Episode 3: Release Date
Tale Of The Nine-Tailed Season 2 Episode 3 will air on May 13, 2023, at 10.50 pm KST. The next episode will explore Lee Yeon's fate when a group of men attacked him who know a lot about him wants to end his chapter. It consists of 12 episodes, with two episodes airing a week. Each episode airs every Saturday and Sunday night. You can stream it on Prime Video, while the local Korean audience can catch it on tvN. Stay tuned. TechRadar247 will keep you updated.