Disney Movie With A Gay Character: Disney has been in hot gay water for quite some years since fans learned that the company is supporting the "Don't Say Gay" bill and donating money to legislators in Florida. When the former CEO Bob Chapek said they would make a bigger difference by bringing some inspiring stories to the table, fans believed they would go beyond their limits. But instead, they just focused more on queer representations rather than focusing deeper into their world, hinting at bringing a Disney movie with a gay character. Despite that, Disney is finally trying to come out of its classic Disney Princess movies by featuring more queer characters, whether in action-packed MCU and Star Wars brands or in the Pixar collection.
Indeed, the company has proudly patted its back for almost several occasions for announcing "Disney's first openly gay character" and taking a step toward diversity. However, they ended up providing a brief moment between the character and nothing more than something which fans could admire. In fact, one such Disney movie with a gay character hit the headlines when it took a school teacher to court. Nonetheless, there is a list of Disney films that claim to have their first-ever gay character and how it is actually portrayed. Keep reading to know more.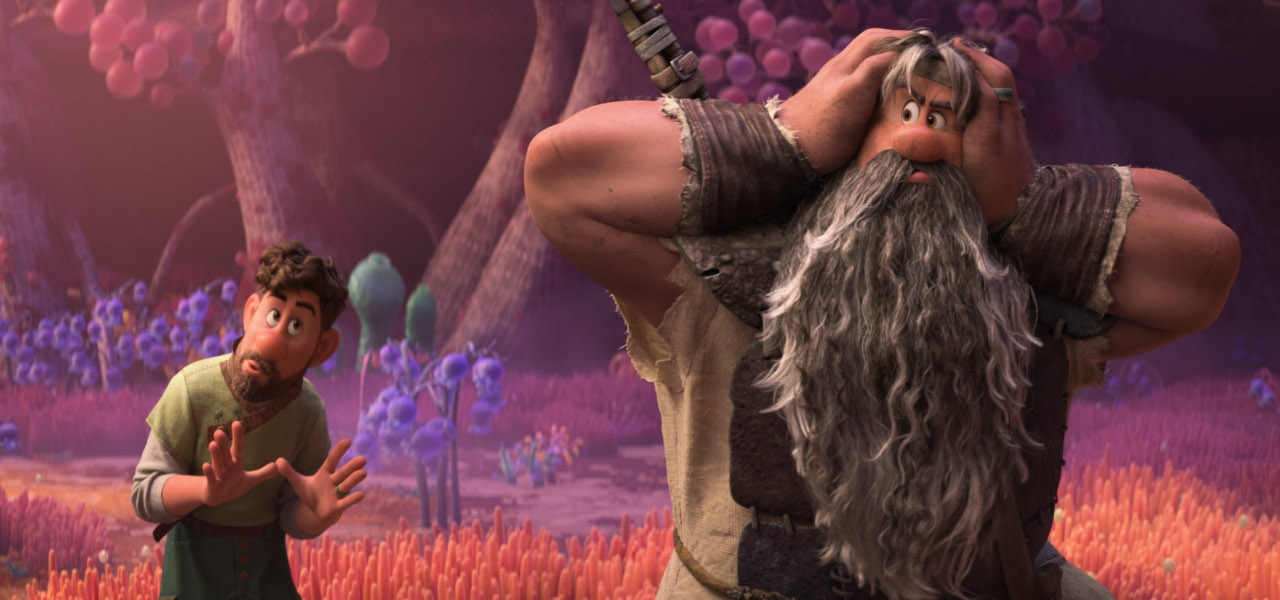 Zootopia (2016): First Gay Married Couple
It wasn't until 2016 that Disney decided to make some changes to its world. Zootopia was the first-ever Disney movie to include a gay married couple. But it wasn't actually confirmed in the movie until the credits scene. Remember, Judy Hopes has two noisy neighbors when she moves into her Zootopia apartment. The two antelopes unapologetically claim that they plan to go louder that night. The credits reveal that both share the same surname. It suggests they are married. The screenwriters then confirmed on Twitter that both the antelopes were in a relationship, making it the first Disney movie with a gay character.
Finding Dory (2016): First Lesbian Couple In A Pixar Film
For the first time, Pixar introduced a lesbian couple in Finding Dory, the sequel to Finding Nemo that focused on Ellen DeGeneres' character. However, the example is potentially the worst on the list of the Disney movie with a gay character, as the filmmakers deny confirming the couple's status. In fact, Ellen even refused to say that the couple were together. But the speculation started after the trailer showed two women together. But in the blink of a second, things changed.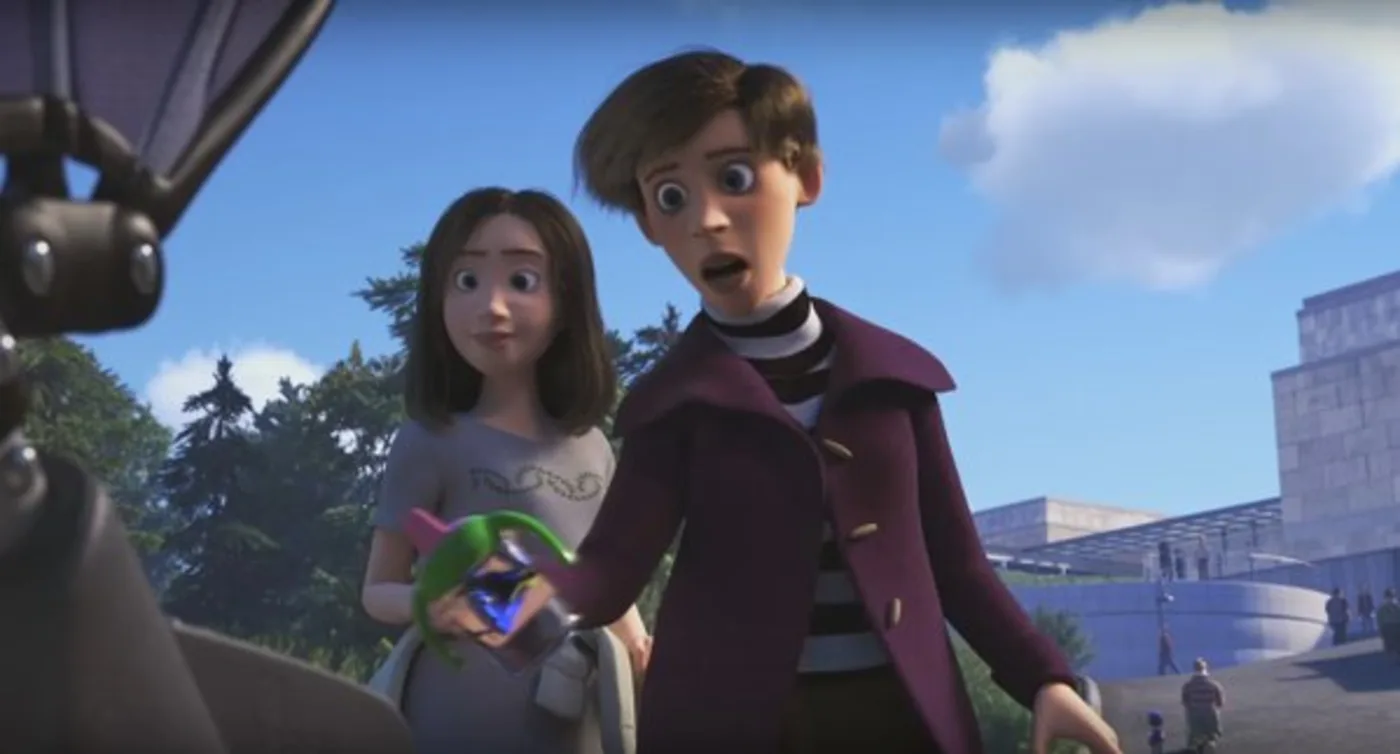 Beauty And The Beast (2017): First Exclusive Gay Moment
When the live-action remake of Disney's Beauty And The Beast came out, Disney announced there would be an "exclusively gay moment" in the film. In fact, the studio touted LeFou as their first-ever gay character, building fans' excitement to the peak. But the audience appeared disappointed to see the moment was actually nothing, but LeFou seems to enjoy dancing with a man at the close moments of the movie, and that though for a split-second. It still set the tone for the "first openly gay character" in a Disney film.
Thor: Ragnarok (2017): First Bisexual Superhero In The MCU
Marvel's first bisexual superhero has yet to confirm. But reports suggested Valkyrie from Thor: Ragnarok was bisexual (and maybe lesbian), adding it to the list of the Disney movie with a gay character. Although they all call themselves sisters, their closeness and bond are on another level. Even Loki pointed out the queerness of Valkyrie. While Thor: Ragnarok never explored it in depth, fans saw a glimpse of Tessa Thompson's queerness more in Thor: Love And Thunder, where she searched for a new queen.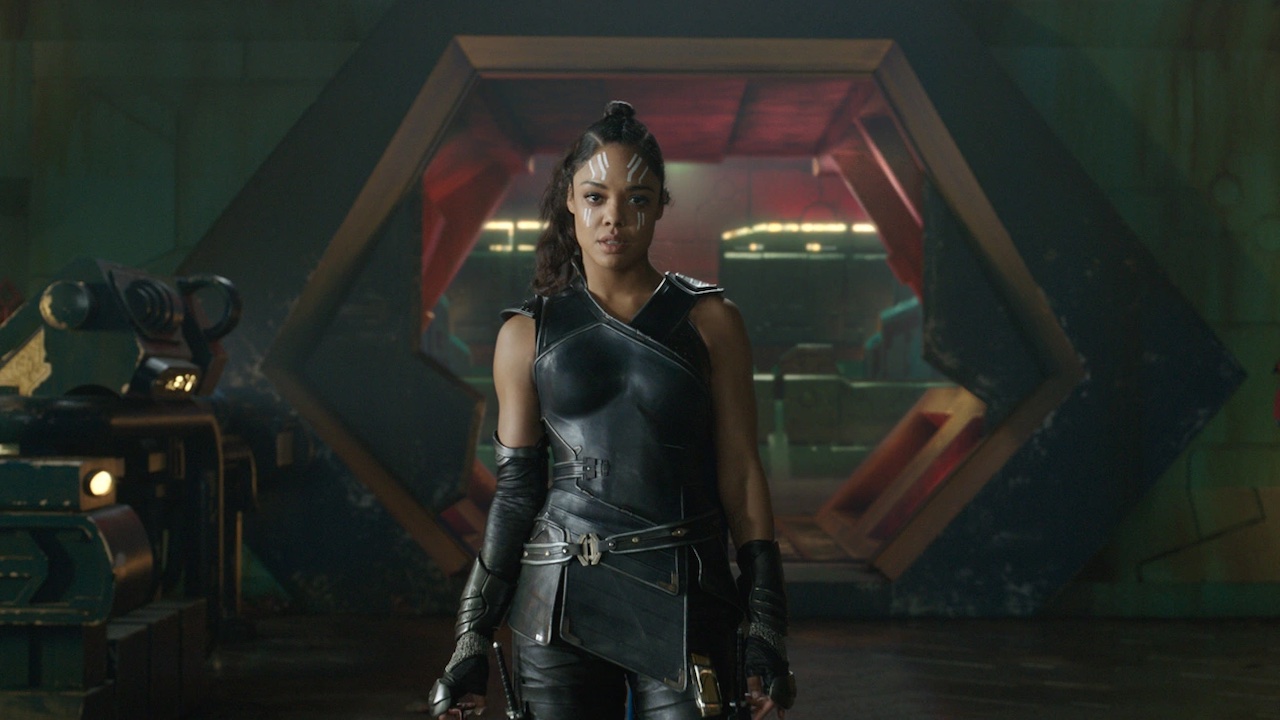 Avengers: Endgame (2019): First Gay Character In The MCU
Both Disney and Marvel Studios proudly announced that they were all set to introduce the first openly gay character in their universe back in 2019. But only to let fans learn that the character was not named and is only on-screen for a short time. In a scene featuring Captain America holding a counseling session for people who mourn those who were lost in the Snap, the non-superhero character used male pronouns to describe the man he was dating got vanished suddenly. Surprisingly, the man was played by the screenwriter Joe Russo.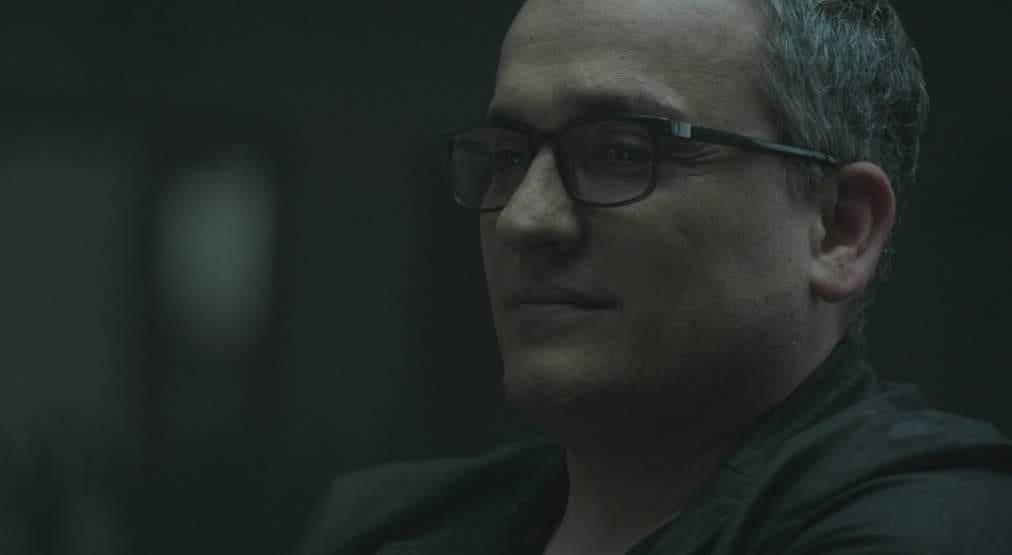 Toy Story 4 (2019): First Lesbians Of Color In A Pixar Film
Toy Story 4 continued to trend for bringing several tiny moments of LGTBQ+ representation. In one of the scenes, two mothers drop their baby off at daycare, and they later pick up the kid. While it was a brief scene, it was enough to anger the Christian fundamentalist group. One of the group members called their inclusion in the film "dangerous." However, the scene received a positive reaction on social media as many came forward to support the scene and bring diversity to Pixar's film. Sadly, the characters remained unnamed and have no stake in returning to Toy Story. Still, it has a huge contribution to the list of Disney movies with gay characters.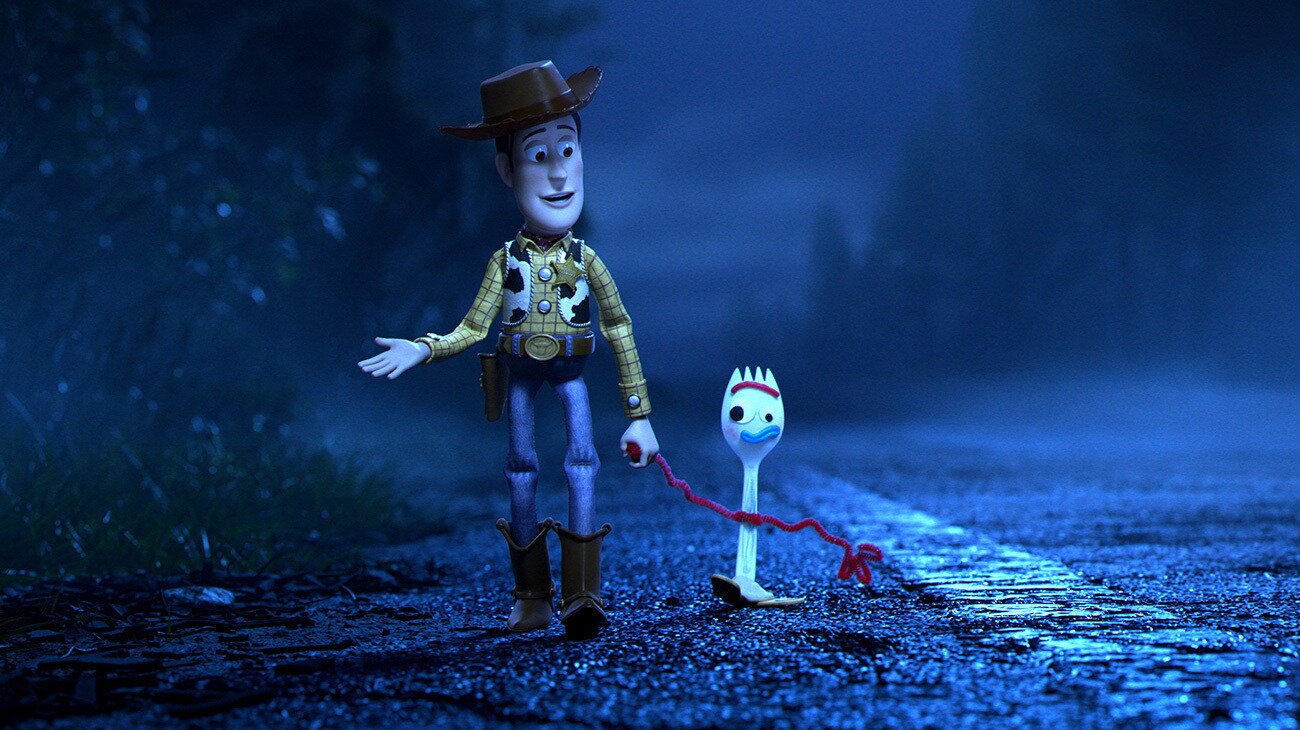 Star Wars: The Rise Of Skywalker (2019): First Lesbian Kiss In A Star Wars Film
It took nine films to come back with such a strong portrayal. The filmmaker J.J. Abrams spoke a lot about The Rise Of Skywalker and how the representation was strong in the final film of the Skywalker saga. It led many to speculate that the film would center around Finn and Poe Dameron and expected they would go beyond their friendship. Even the actors were vocal about their potential romance. But the two unnamed women stole the show. The representation turned out to be a kiss between two rebellion fighters in the background. Again, the kiss only lasted for a second and was also censored in some countries with anti-gay laws.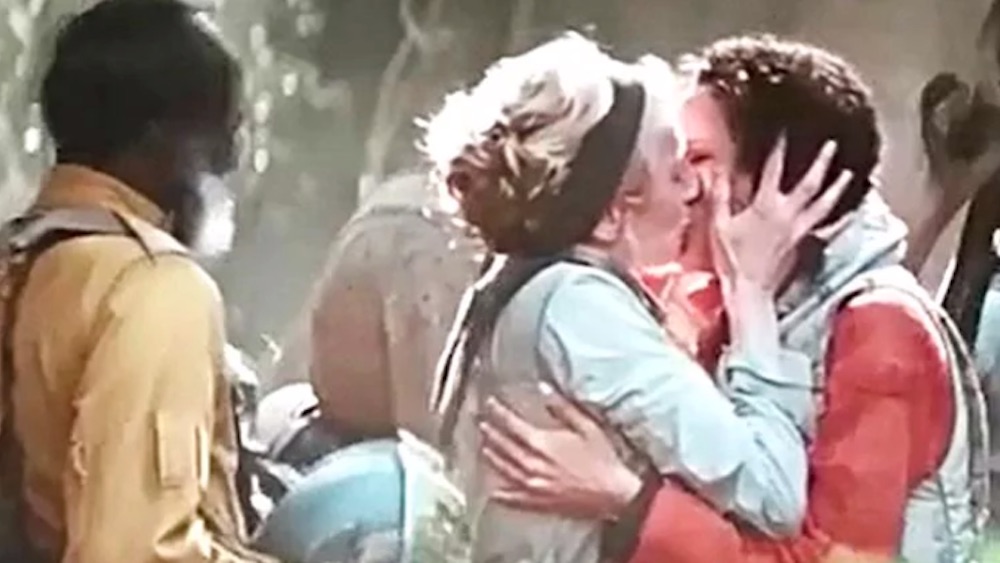 Onward (2020): First Openly Lesbian Cop In A Pixar Film
Disney was proud of this one adding it to the Disney movie with a gay character list. Specter, the openly lesbian gay cop from Onward, made the waves for being Disney's first named openly gay character. She sympathizes with Barley and Ian, who seems to have issues with Laurel's sons. So she mentions she has gone through the same with her girlfriend's daughter. Even in one scene, she mentions her wife. However, Disney never explored more about the character and her sexuality. But it still marks a slight improvement in Disney in terms of representation.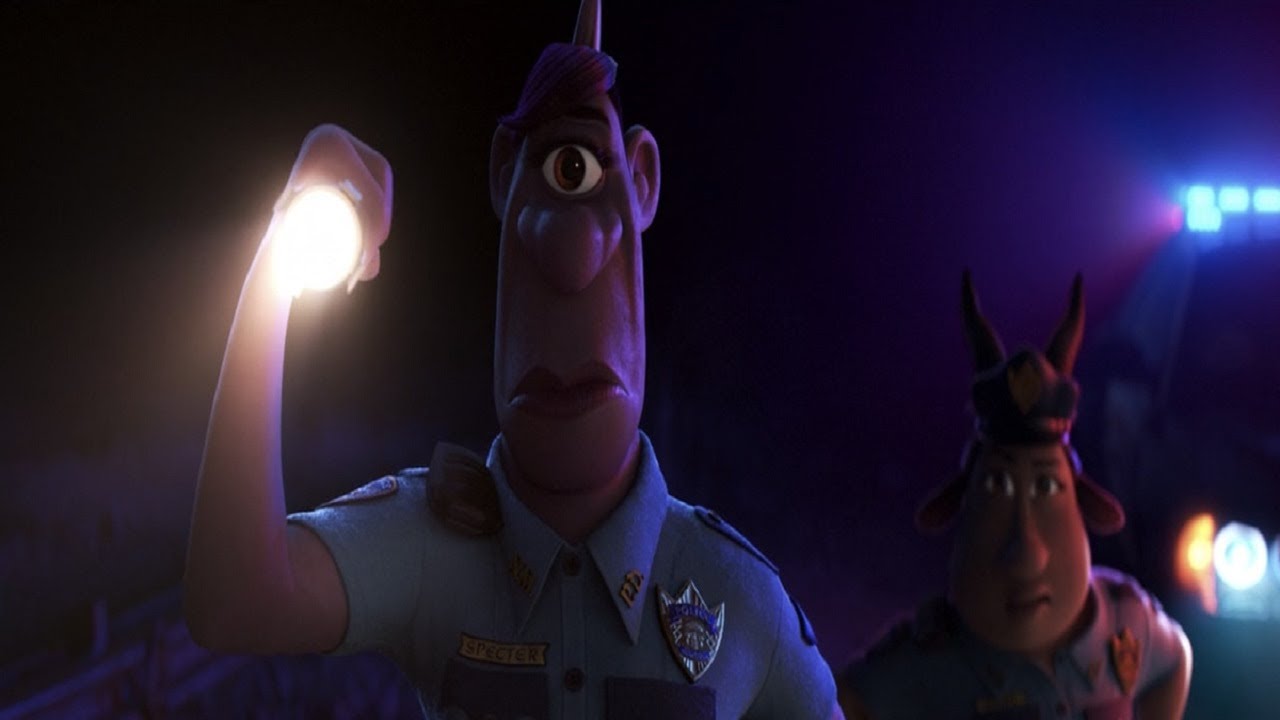 Jungle Cruise (2021): First Major Gay Character
MacGregor, played by Jack Whitehall, was supposed to be the first major gay character in Disney, as Jungle Cruise was set to air in 2019. But due to the COVID-pandemic, the film was delayed until 2021. In one scene, MacGregor tells Frank (played by Dwayne Johnson) why he is single. He says he never got married because his interest lies elsewhere. "To elsewhere" probably hints at his sexuality.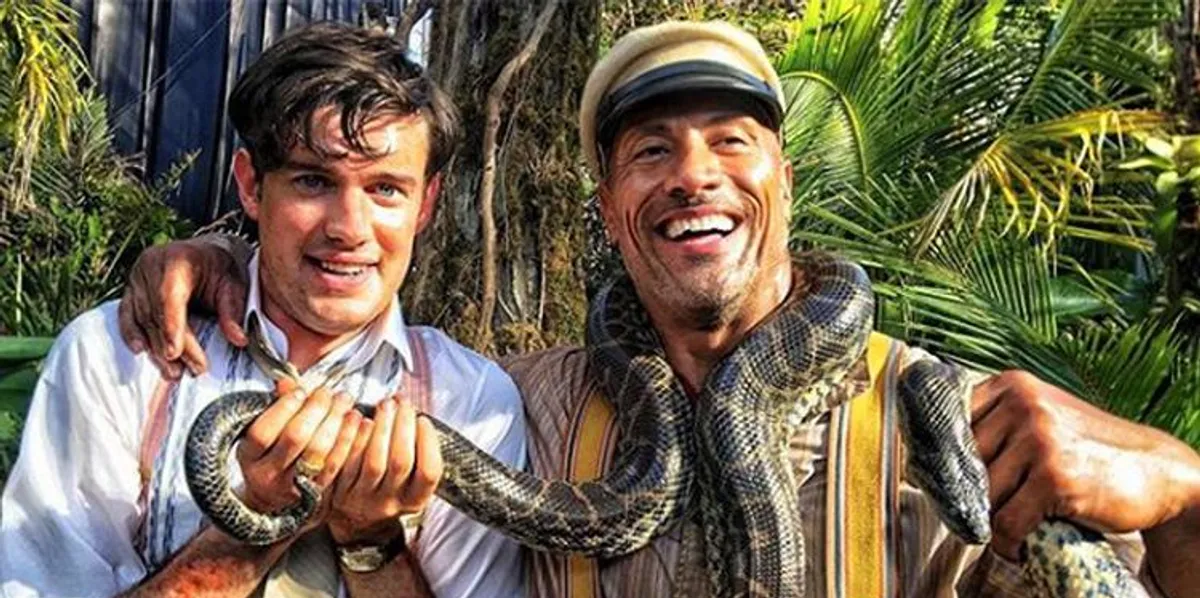 Eternals (2021): First Gay Superhero
It took MCU 13 years and two dozen films to introduce a superhero will queerness. For the first time, Marvel announced its openly gay married couple in 2021. It was the year for "First Gays" for Disney. Phastos, played by Brian Tyree Henry, is one of the several superheroes that appear in the film. In the movie, he is seen with his son and husband. But once again, they never explore his life profoundly.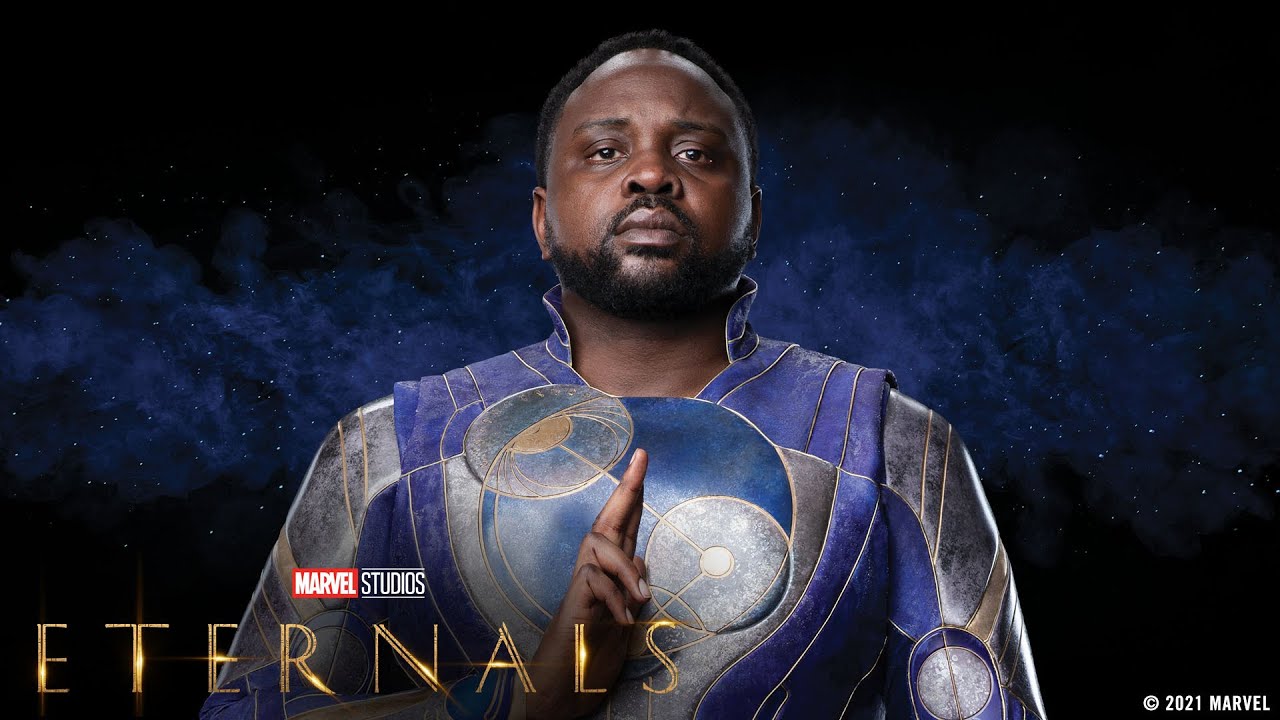 Cruella (2021): Another Major Gay Character
Artie is another major gay character in Disney's movies. But the source material never explicitly confirmed him as gay. However, he appears as queer 70s villain who briefly crosses paths with Cruella several times before she starts living a life of villainy. Artie is barely in the film, and his behavior only shows his gayness. Once again, Disney only offered representation instead of exploring it. Despite this, it caused a stir as several politicians called for a film boycott over this character.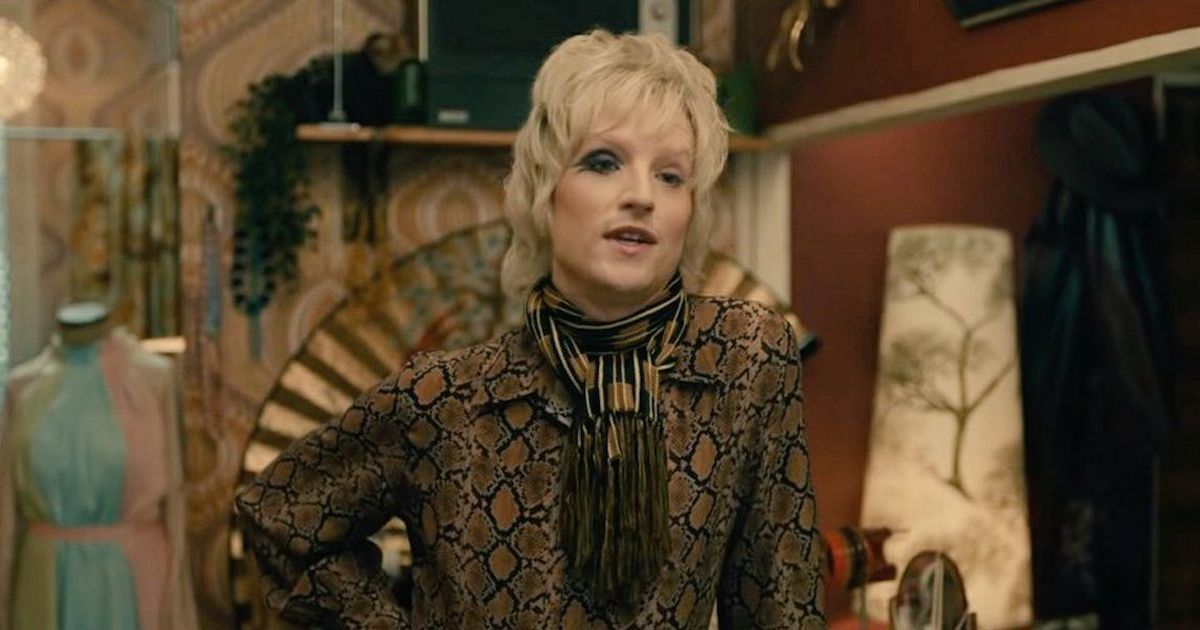 High School Musical: The Musical: The Series (2021): First Gay Disney Love Song
2021 turned out as the gay year for Disney as it brought several gay characters on high-end, and the High School Musical series was one of them. It features fans' favorite young queer couple, Carlos and Seb. In season 2, Seb seems worried that Carlos is dating him because he is the only gay he knows. But Carlos reassures him by singing a beautiful song for Seb, titled "In A Heartbeat." In that song, he declares he will keep coming back to him as he chooses Seb as his heartbeat.
Lightyear (2022): First Same-Sex Kiss In A Pixar Film
Lightyear features a scene where Hawthorne kisses another woman. They initially cut the kiss from the movie, which sparked controversy. Soon Pixar employees spoke out against Disney and finally reinstated the kiss scene. After the news that Disney supported anti-gay bills by repeatedly cutting queer content, Pixar stepped forward to restore a scene. It was a bigger part of the film, but it only lasted for a second. Well, the relationship between the two was meaningful, and the kiss was also important. So it eventually disappointed the fans for ignoring such a cruel element.
Black Panther: Wakanda Forever (2022): First Same-Sex Couple In MCU
All hopes reached their peak soon after when Marvel fans learned about Michaela Coel joining MCU, especially when the fans learned that she would play a queer character Aneka. Unfortunately, the fans appeared disappointed as Disney again decided to portray just queer representation instead of exploring more. In one scene, Aneka gives a forehead kiss to her partner Ayo. Again, it was a blink-and-you'll-miss-it moment that disappointed the fans. Yet it made its way to the list of the Disney movie with a gay character.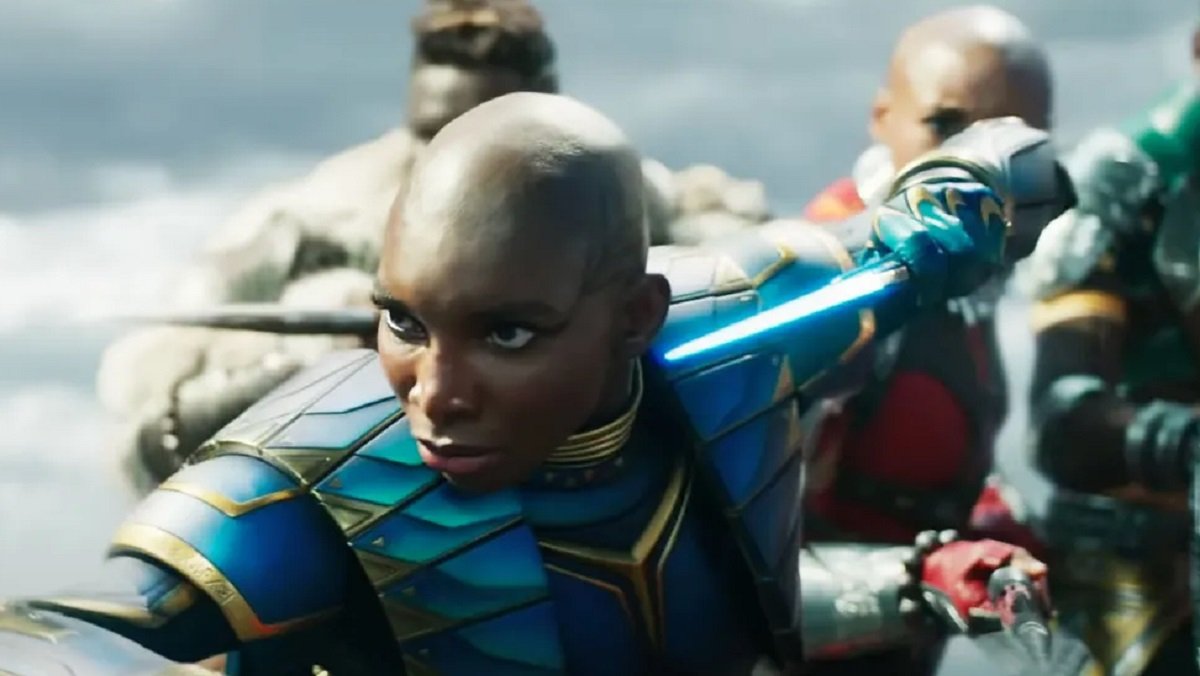 Strange World (2022): First Openly Gay Teen Romance
The film features the first openly gay teen character, Ethan, who seems shy around his crush, Diazo. Despite the film having a large budget and being released on Thanksgiving, it bombed at the box office. However, there has been speculation that the lack of promotion from Disney's end led to such a doomed fate. Many also believed that Disney did this on purpose. Disney was just trying to prove its point that gay characters didn't work, some critics say. However, Disney shortly released it on Disney+, and it did well on the streaming platform, adding it to the list of all-time Disney movies with a gay character.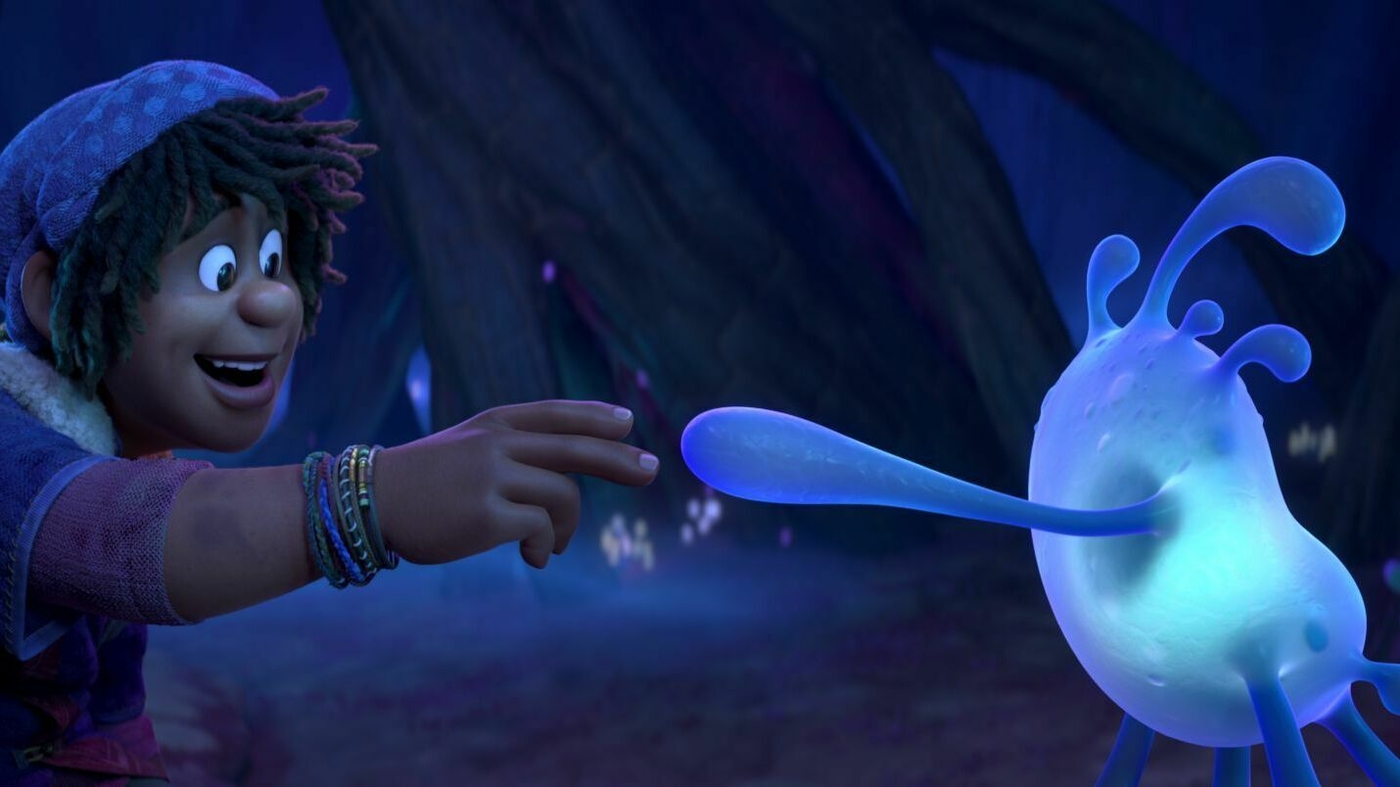 Sadly, One Of The Movies Lead To A Teacher's Arrest In Miami
While the movie had a clear intention, a school teacher is under investigation for showing Disney's animated movie Strange World to her class. Jenna Barbee, a school teacher at Hernando County's Winding Waters K-8 school, caused a stir around the internet. Her video went viral on TikTok, where she opened up about her being under investigation by the Florida Department of Education for showing a Disney movie to her class. Barbee also said she was just trying to give the students a "brain break."
And all the parents had signed a permission slip and allowed her to show PG-rated movies without objections to specific content. But one of the students was the daughter of a school board member, and the school board member was on a rampage to remove every form of representation from their schools. However, Barbee revealed that she showed them Strange World because it focused on nature and the environment, which was a part of their curricula. But things didn't go as Barbee planned, and she met a dark fate. This is all for now. Stay tuned. TechRadar247 will keep you updated.