The latest rom-com K-drama has just hit the network, and fans are already looking forward to seeing how these two cuties reunite after twenty years. Well, the show started with two childhood friends who met accidentally after two decades, and soon their life got entangled. However, the dating show is over, so will they cross paths again in Oh! Youngsim Episode 3? Well, fans are curious to see their chemistry. But it seems like things won't start pleasant for them. Fans have already seen them in a heated conversation, hinting they still hold grudges against each other. So will they reconcile? Let's see!
Oh! Youngsim Episode 3: What Will Happen Next?
In the upcoming episode, Young-sim and her crew are glad to see their show's ratings. It has already reached to peak. Despite that, they fail to garner more subscribers and need to work on coming up with another thrilling program. Soon someone calls Kyeong-tae and asks whether he will work with them on their next show. Well, Kyeong-tae turns out lucky for them as his presence increases their show's popularity. However, the latter refuses to join them. But he does want to connect with Young-sim and asks her out. But she brutally refuses his offer. Soon, her manager gives her disturbing news, possibly bringing her and Kyeong-tae together.
A Quick Recap!
The previous episode began with Young-sim being shocked after watching her childhood friend, Kyeong-tae, on the shooting site. Out of curiosity, she asked him whether he was real Kyeong-tae, and he agreed. But he wasn't able to recognize her. Soon the team learned disheartening news. They discovered one of the contestants had been in an accident and couldn't make it to the show. So, Young-sim decided to cast herself in that contestant place. Shortly after, the filming started, and the latter was matched with a fitness trainer, Sam-doo. However, their date didn't go well, as he started teasing her name, causing her to yell.
Meanwhile, Kyeong-tae and his date Jeong-jin were at Kingvely's location, where he recalled Young-sim and how they used to eat pork cutlets when they were young. Young-sim then met her next date Ho-Jae, a writer. But their date turned terrible as Young-sim suddenly got sick, and Chae-dong jumped to save her, only to make fun of himself. As for Kyeong-tae, he and his next date, Wol-sook, played arcade games. She also remembered him from childhood. Finally, Kyeong-tae and Young-sim went on a karaoke date together. It took them back to memory lane, where Young-sim said he broke a promise to her.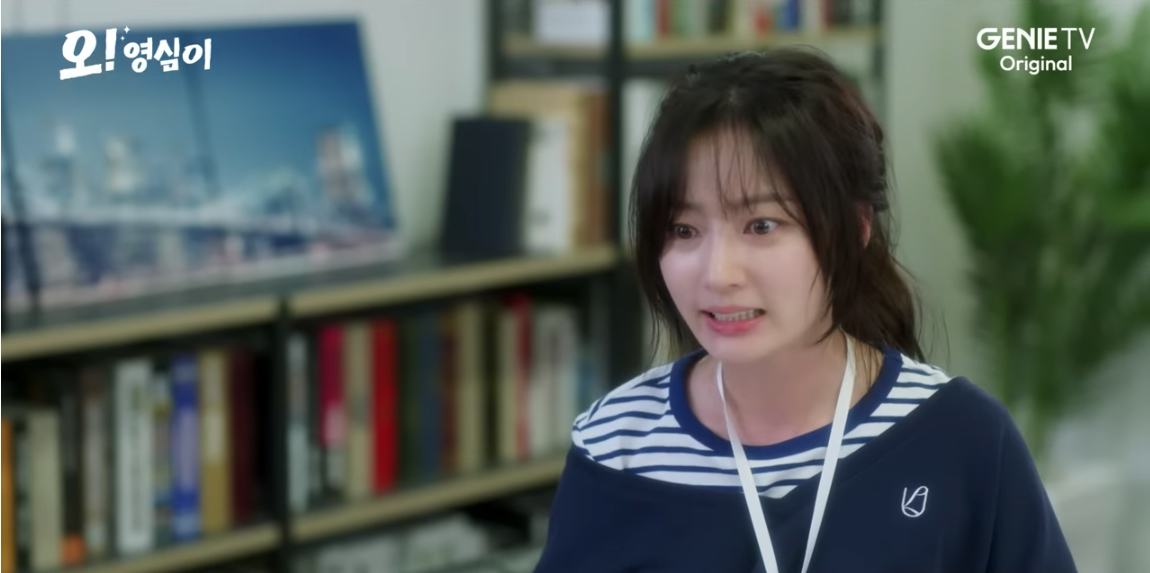 Oh! Youngsim Episode 3: Release Date
The next episode will reveal both the protagonist's fates. You will learn it in Oh! Youngsim Episode 3 will air on May 22, 2023, at 10 pm KST. It consists of 10 episodes that follow a runtime of around an hour. Each episode follows a weekly release pattern, dropping two on Monday and Tuesday. The local Korean audience can stream it on ENA and Genie TV, while the global viewers can watch it on Viki and Viu. Stay tuned. TechRadar247 will keep you updated.