The UK is back with steamy relationships to blow off the summer's heat. The network has recently dropped the latest season of Love Island UK, and fans are curious to know more about the contestants. Following the recoupling round, the couples are now heading to deal with the new drama in Love Island Season 10 Episode 3. Well, things are getting intense as a new member joins the show while someone closer to Catherine decides to leave the villa. Who will be that person? The audience is keen to know more about this new addition, and it seems like the person will lead to several breakups. Keep reading to learn about the new contestant.
Love Island Season 10 Episode 3: What Will Happen Next?
Well, the previous episode dropped the biggest bombshell when Zach stole Andre's partner. Now Zach and Catherine are together, and Andre has to select what he wants now. Andre was territorial over her in the past couple of episodes, but things changed after recoupling. Now in Love Island Season 10 Episode 3, Andre has to select what he wants to do. There's a chance that he may leave the villa instead of trying his luck. However, the game is still on, and fans will soon see a new contestant heading on her way to shatter the girls' world. Meanwhile, the other couples will have difficulty dealing with the recoupling round, which will test their bond with each other.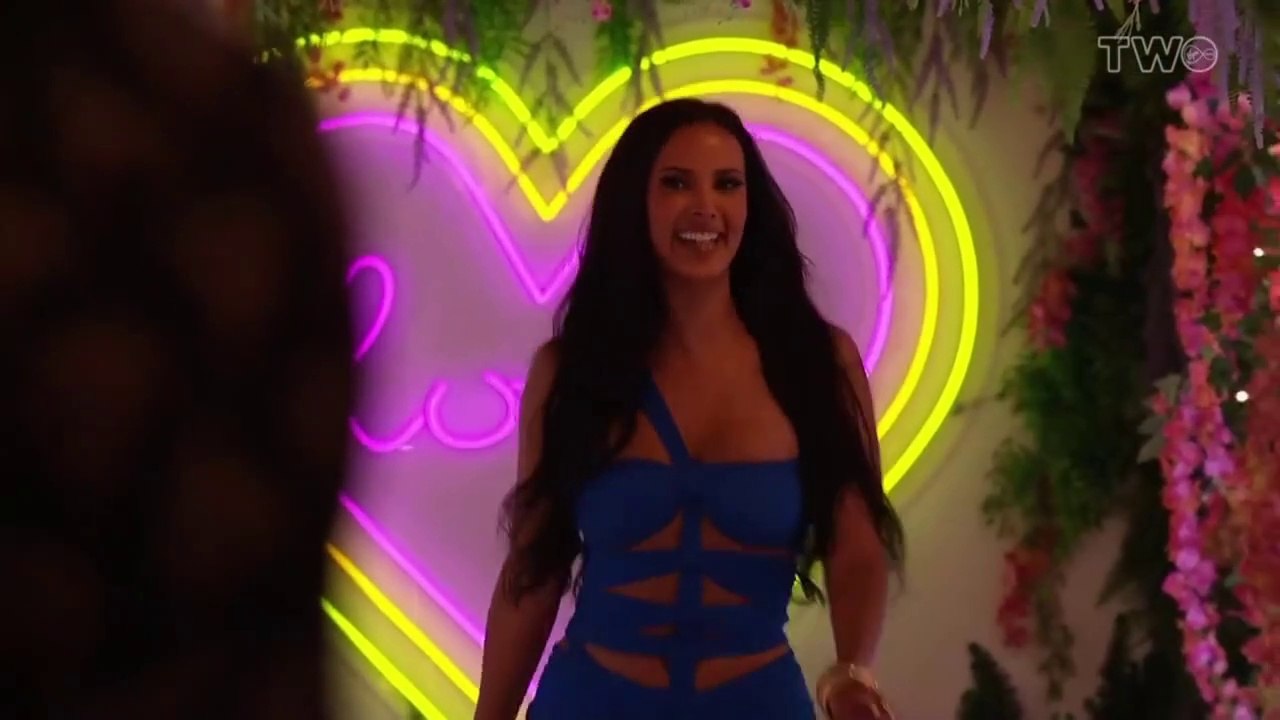 A Quick Recap!
Previously in Love Island Season 10 Episode 2, the boys and girls were roaming around the new villa and hitting on each other. Well, the first episode ended on a huge cliffhanger as new contestant Zachariah Noble entered the villa. The second episode saw the basketball player flirting around and claiming some of the ladies while the other boys appeared nervous as recoupling was about to start. Well, it was clear that the girls found him attractive, especially Catherine and Ruchee, who was eager to know more about him. When the boys joined them, Zachariah confessed that he was more into personality than looks. Later when the rest of the islanders were resting, Catherine and Zachariah had a fun banter.
The latter admitted that he was eyeing Ruchee, Ella, and Catherine. At the same time, Catherine revealed that she was more into Andre. However, Zach kept his cards under wrap and attempted to play it cool in front of the other islanders. But with his brief conversation, he knew who he wanted to pair up with. Meanwhile, Jess left George as she didn't feel any connection with him. Just then, he picked Molly for a chat and revealed he was interested in her. But Molly was enjoying being with Michel. However, everything heated up in the first challenge following this season's first kiss. Soon the episode ended with Zach making a big decision, and he ended up recoupling with Catherine.
Love Island Season 10 Episode 3: Release Date
Now things will make a drastic turn for one of the contestants when their partner kicks them out. However, there's more to come in Love Island Season 10 Episode 3, including drama and romance. The next episode will air on June 7, 2023, at 9 pm ET. You can stream it on ITV as well as 9Now. So don't miss the spicy drama. Stay tuned. TechRadar247 will keep you updated.