The dramedy has been on the air for almost two decades, and fans are still in love with all the characters and gripping storyline. Interestingly, It's Always Sunny In Philadelphia Season 16 has been the most praised season of this series so far. Now fans are looking forward to what new chaos the gang will take place in It's Always Sunny In Philadelphia Season 16 Episode 3. Well, it seems like things will get a little nasty here as the recent trailer shows plenty of hurdles and troubles are aligned in the characters' lives. Will they gracefully deal with the matter or turn things more chaotic? Let's see how they will deal with the latest challenges.
It's Always Sunny In Philadelphia Season 16 Episode 3: What Will Happen Next?
The upcoming episode, "The Gang Gets Cursed," will showcase several hilarious moments. It's Always Sunny In Philadelphia Season 16 Episode 3 preview hints at several events that take place in the group's life. A strange woman curses Dee over something, while Frank loses his control. He continues to smash something despite what others say. Meanwhile, the gang continues with the Bar Rescue mission. However, a series of bad omens occur in their lives, letting them believe they are all cursed. So they try to undo the curses and amend the people they've wronged. Meanwhile, Mac meets Chae Utley.
A Quick Recap!
The previous episode began with Frank being a businessman while Mac was just being Mac, and they both had to combat inflation on a pay cut. While they dealt with their trouble, Dee kept calling the gang and the bar. She was about to be thrown out of her apartment as her landlord raised the rent. Dee was trying to protest by not opening the door. But the workers were trying to force her out. On the other hand, Mac and Dennis moaned that they had to give up on their favorite couch, which they had been renting for 15 years. Soon Frank was freaked out after estimating they had spent almost $20,000 on that. However, Dennis gave an idea to put the fancy furniture to use by renting them as an inflation buster.
As for Frank, he discovered that the apartment he shared with Charlie had a secret bedroom that the latter was hiding from him. Charlie kept making excuses while Mac and Dennis pitched the idea of the inflatable furniture and using the empty room. Soon Frank agreed and lent them money to continue with their plan. Dee kept protesting, especially after learning that the landlord was none other than Frank. On the other hand, Charlie learned that Frank wished for Dennis and Mac's failure so they would end up owning him money for the rest of their lives.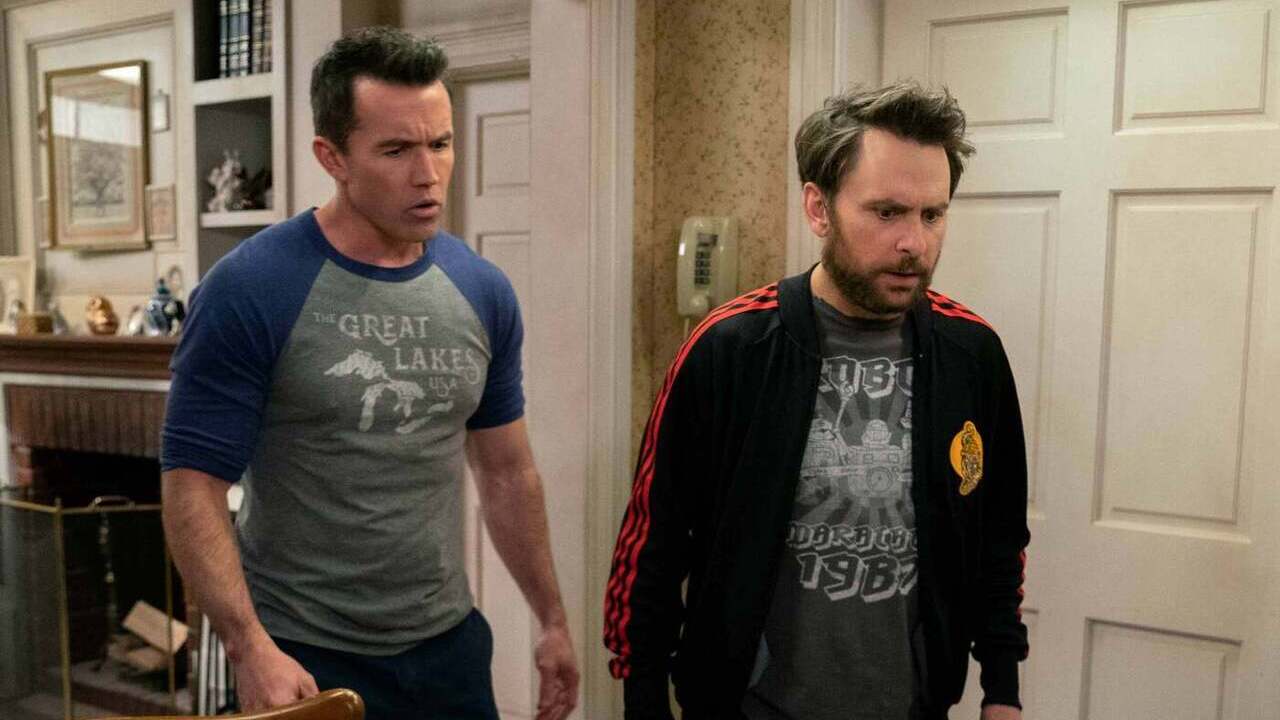 It's Always Sunny In Philadelphia Season 16 Episode 3: Release Date
The next episode will closely focus on the trouble the gang will face. It's Always Sunny In Philadelphia Season 16 Episode 3 will air on June 14, 2023, at 10 pm ET. The all-new episode is released weekly, dropping one every Wednesday night. Fans can stream it on FXX. Meanwhile, Hulu subscribers can catch it the following day after it airs on FXX. Stay tuned. TechRadar247 will keep you updated.