Things are getting fiery in the dating reality show. Nobody has ever expected that the islanders have to make a life-changing decision. However, it's happening, and Love Island Season 10 Episode 10 will see the most stressful episode of this year. Stakes are already high, and it seems like many relationships and connections will face an end. When talking about loyalty and honesty, fans can expect another heartbreak as Molly is in the house. So you can expect more drama and snitch in the upcoming episode. Keep reading to know how things will take on the worst level.
Love Island Season 10 Episode 10: What Will Happen Next?
Well, the previous episode ended on a cliffhanger where the islanders have to decide who will stay in the villa. There are more chances that Ella will get to play her cards. However, saving Molly doesn't seem like the right decision, as she will continue to explore her bond with Zach, who is now paired up with Charlotte. Love Island Season 10 Episode 10 will eventually create problems in many contestants' lives, especially Ty, Ella, Leah, Mitch, Molly, Zach, and Charlotte. Meanwhile, Andre and Catherine will continue to bond. He has already stated that they have unfinished business to do. So it will become easy for them to bond closer, leaving Zach behind.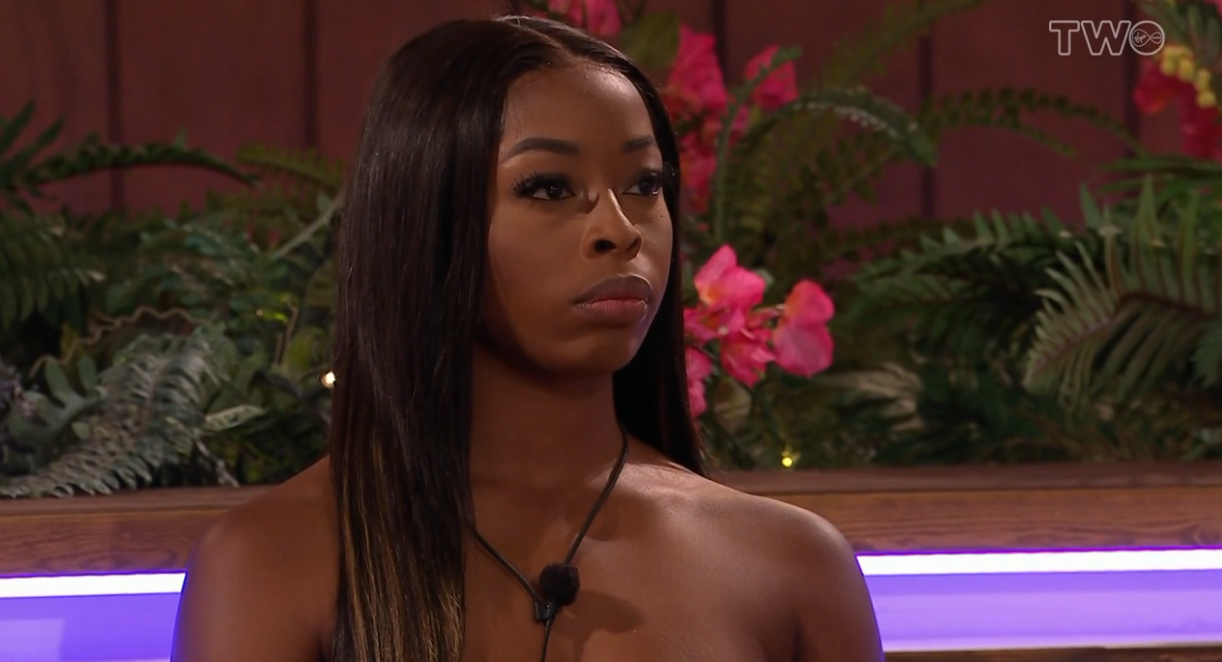 A Quick Recap!
The previous episode began with Molly and Zach sneaking out to enjoy some "us" time. Soon the sexual tension between them rose, and they ended up kissing each other. Catherine was surprised to see it, as well as Mitch. He had done now and left the place while the two continued to cuddle. Mitch then picked the new girl in the villa to have a chat. Mitch and Leah had a serious conversation where Leah decided not to share too much. She also called him a straightforward person. Meanwhile, Ella and Ty discussed his date with the two girls. He revealed he had a thing for Leah, which Ella disliked. Despite Ella's warning, he went to have a word with Leah.
It later ended up in a huge argument between the couple. Ella didn't like how Ty behaved around Leah, and she had already made it clear that he couldn't see another girl if they were together. Later that night, Mitch told Molly he was happy for her while Ella and Ty made out. The following day, Andre listened to Ella's story. Ty's action pissed her off. Later, Mehdi and Whitney received a text about their first bicycle ride date. The two enjoyed the moment and bonded together. Meanwhile, in the villa, Ty continued spending time with Leah, pissing Ella off again.
Later the recoupling ceremony began, and this time the boys had to pick their girls. But there was a twist as the new singles had to choose their partner first, and Leah went with Ty. Ellas was clearly upset, and then it was Charlotte's turn who picked Zach. Upon her decision, everyone burst out laughing, including Mitch. Now it was the boys' turn to select their partner, starting with Andre, who paired up with Catherine. Mehdi decided to stay with Whitney. Sammy coupled up with Jess, and it was finally Mitch's turn, who opted to pick Molly. But soon, the islanders received another bombshell, and now they had to decide which girl they wanted to save.
Love Island Season 10 Episode 10: Release Date
No doubt, the next episode will be a roller coaster ride for the islanders as they have to make the most challenging decision. Love Island Season 10 Episode 10 will air on June 14, 2023, at 9 pm BST. The reality series is available to stream on ITV2. Meanwhile, US and Australian audiences can stream it on Hulu and 9Now. Stay tuned. TechRadar247 will keep you updated.