Adam and Danielle Busby made headlines back in 2015 when they welcomed their all-female set of quintuplets, the first ones ever in the US. Soon after, TLC created a reality show to focus on their daily lifestyle. Well, till now, the reality show has had eight successful seasons. But after its 2021 premiere, the future of the series was left in jeopardy. Now fans are wondering whether OutDaughtered Season 9 will return. But do you know Adam has recently spilled the beans hinting at potential season 9 and its production status? So keep reading to know the future of the show.
American reality TV show OutDaughtered debuted in 2016 and became famous after the Busby family welcomed the first-ever all-female quintuplets in the US. The show focuses on Adam and Danielle Busby's day-to-day life and how they deal with their six children. It also focuses on the challenges and perks of raising the quintuplets. Throughout the show, the audience gets an insight into their busy and chaotic life as the couple tries their best to parent six young girls, run their businesses, and manage their house.
OutDaughtered Season 9 Is Back!
OutDaughtered has been on air since 2016, and fans love to see the Busby family and their mini misadventure. However, after the eighth season, Adam Busby revealed that they were taking a break. Although TLC didn't make any official announcement, the decision appeared to be taken by the Busby family. While fans wondered whether the reality show would ever return, Adam once again surprised his fans with his latest OutDaughtered Season 9 behind-the-scenes pictures.
Since fans last saw OutDaughtered Season 8 in 2021, they have been asking about the show's future. However, TLC hasn't yet made any official announcement. It has been keeping things under wraps when it comes to OutDaughtered Season 9. Thus it makes it more perplexing whether the show will return. Further, it's been almost two years, and the network has yet to open up about its decision to continue with the Busby family. However, the family head Adam Busby has recently spilled the beans. His latest Instagram post hints that OutDaughtered Season 9 is on the cards.
On February 16, 2023, Adam hinted at the series potentially returning to TLC. The pictures showed Ava behind the camera with her sister Hazel. They were using a professional camera, which suggested they might have started working on their next outing. However, Adam hasn't confirmed the news yet. But he did spill that they are working on something special that fans will like, regardless of TLC's decision. While fans remained confused, TLC finally dropped the news that OutDaughtered Season 9 is happening. TLC renewed the show in the first week of June 2023.
Did TLC Cancel The Show?
Soon after, the Busby announced through their YouTube Channel that they weren't returning last year, and fans started speculating whether TLC had done with the show. Well, OutDaughtered has been one of the most-loved reality shows on the network. This is because it explores the lifestyle of the Busby, and watching their adorable kids grow is another reason for being most popular among the fans. Despite that, the show never returned with OutDaughtered Season 9. So many speculated that TLC had canceled the show. However, Adam quickly cleared the air.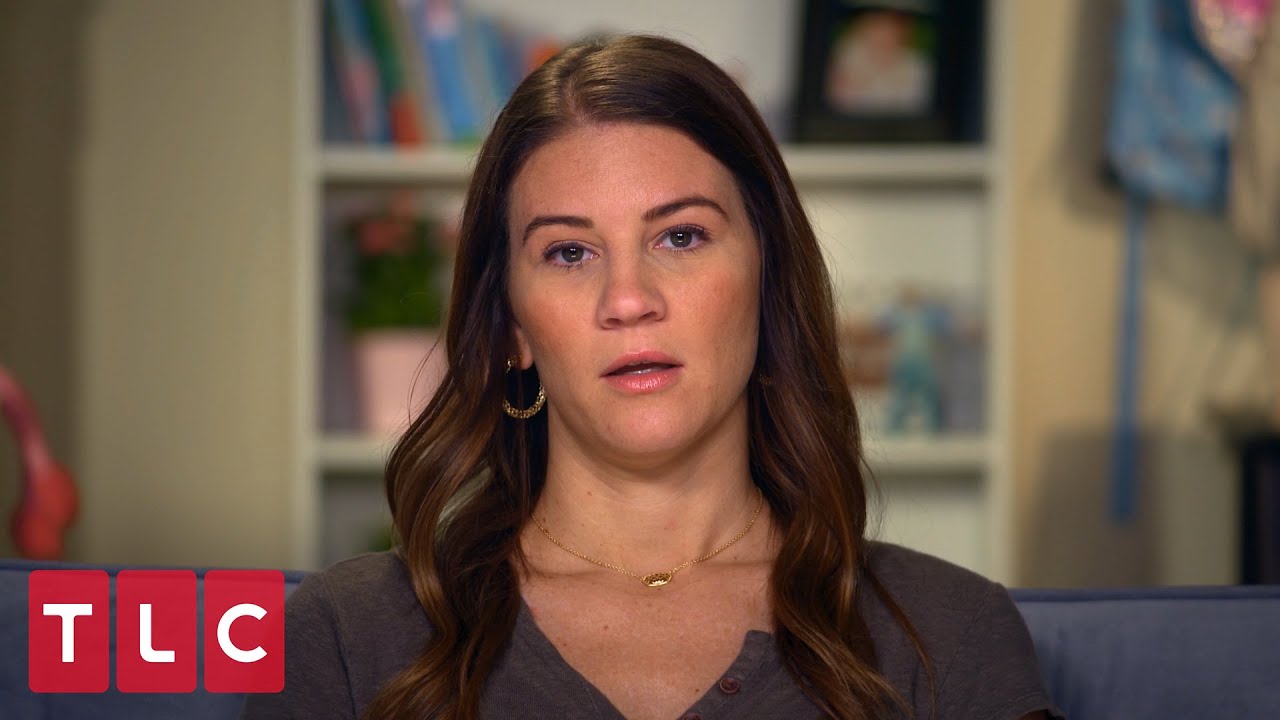 When a fan stated that Adam's family wouldn't return to TLC, he quickly confirmed they were just on a break. He also asked about the source and clarified that sometime in the future, they would return. Adam continued that they are still in talks with the network as well as the production team. So nobody has grudges against anyone, and they look forward to continuing working together. Well, it's a good sign. It further suggests the reason behind TLC being mum about OutDaughtered Season 9. But most importantly, TLC hasn't canceled the show. In fact, it has already renewed the show and dropped OutDaughtered Season 9 release date.
Why Did The Busby's Step Away From TLC?
The couple took to YouTube and revealed whether they would return to TV. Well, it was hard for them too, but the couple announced their decision in July 2022. The duo confirmed TLC "didn't cancel" the series. In fact, they decided to take a break from the cameras as filming during the COVID-19 pandemic became daunting. Adam stated that everything became a strain on everyone. So instead of continuing filming for the next season, they decided to give a break to their kids. He added, "The crew also needs a break," so they paused things instead of undergoing production quickly after the eighth season.
OutDaughtered Season 9 Wraps Up Production!
While the network hadn't revealed any official announcement about OutDaughtered Season 9, Adam had been teasing that the production was ongoing. Last December, Adam showed off his daughter holding a professional production camera. He started rumors mill that OutDaughtered Season 9 is under production. Soon in February, Adam shared another post hinting the production had begun. It all started when Adam teased that the family was working on something special for their fans and wouldn't return with another YouTube video that weekend. He also told his followers to follow their YouTube channel, "Buzzworld," so they didn't miss any updates.
What To Expect From OutDaughtered Season 9?
In the eighth season, Danielle Busby's mysterious illness came to light. In the season finale, the family headed to enjoy their vacation on Florida Beach. While the family enjoyed their time on the beach, the audience criticized Danielle for faking her illness. Many accused her, stating that her health issues were just for the show as she appeared active and healthy in her beach pictures. However, Adam came to defend his wife and said she was doing great. They had seen new doctors and did many tests. So now they were able to manage her health.
Danielle has revealed that she hasn't found out about her health complications. But she admitted that she has been struggling with hormonal, dietary, and autoimmune issues for years. So she believes it is the reason behind her mysterious health complications. But in a statement, she thanked the network for letting her work on her health and helping her to manage stress. So OutDaughtered Season 9 will explore Danielle's health complications. Further, the kids are all grown up, so the show will focus on the new challenges parents face while raising their kids.
OutDaughtered Season 9: Cast Details
TLC has just dropped the official trailer of season 9, which hints the entire Busby family will return. So we are safe to say that Adam and Danielle Busby will return. They will be joined by their eldest daughter Blayke Busby. Besides her, the quintuplets Olivia Marie, Ava Lane, Hazel Grace, Riley Paige, and Parker Kate will also return. Apart from them, many of their friends and family members will also make their return. Don't forget to expect Dale Mills (aka Uncle Dale) back to OutDaughtered Season 9. Well, he shares a close relationship with Hazel, so t here's a high possibility that he will return.
Trailer Out!
TLC has recently dropped the official trailer of OutDaughtered Season 9, which hints at Parker and Ava stealing the show. The girls will take the stage as they prepare for their first dance recital while Hazel struggles to ride a bike. As for Riley, she shows off her athlete side, but poor Olivia gets cold feet on the much anticipated daddy-daughter dance. Meanwhile, Busby's oldest daughter is now in middle school while her mom is busy working on her business, Graeson Bee Boutique. So now the daughters' responsibility lands on Adam. Can he manage them?
OutDaughtered Season 9: Release Date
TLC has finally dropped OutDaughtered Season 9 release date. So, fans can rest assured as their favorite reality show is back on screen after two years. The next season of your favorite tv show is all set to release on July 11, 2023, at 9 pm ET. The show will be available on TLC. So don't miss it. Stay tuned. TechRadar247 will keep you updated.