Is Noah Beck Gay: Following the arrival of TikTok, several personalities gained instant popularity all over the world. One such popular figure is Noah Timothy Beck. The American social media personality is a well-known figure among the youth. Many of his TikTok videos went viral, earning him massive recognition on the internet. Well, the young celebrity has been active in various aspects. Be it quirky photoshoots or a high-profile relationship with Dixie D'Amelio, Noah Beck has immense internet fame. With almost 34.1 million followers, he became a fan-favorite social media celeb. While the star has always been in buzz regarding his Instagram posts, Noah Beck's sexuality is also being questioned. One of his photoshoots was slammed by the netizens and referred to it as queer-baiting. Hence, it eventually sparked gay rumors and showed no sign of slowing down. So, is Noah Beck gay? Let us find out!
The influencer personality was born on May 4, 2001, and belongs to Arizona. He went to Ironwood High School and played football during his school days. Later, he became a member of the Real Salt Lake Academy after he moved to Utah. He then attended the University of Portland and also continued playing soccer. But the COVID-19 pandemic messed things up. So, Beck had to study online, but he eventually dropped out. However, the quarantine period led to the emergence of his TikTok career. It was only in a month when his videos surpassed millions of views and went viral. Soon, the instant fame earned him a considerable amount of followers on Instagram, YouTube, and TikTok. Talking about his short clips, Noah danced and acted to the audio clips of movies or songs. Moreover, in June 2020, Noah Beck was called to join The Sway House.
A Throwback To Noah Beck And Dixie D'Amelio's Relationship!
Both personalities, Noah Beck and Dixie D'Amelio, were extremely famous on TikTok. They started dating in 2020, and the pair became the 'IT' couple of the platform. Well, Dixie began her romantic relationship with Beck after her breakup with Griffin Johnson. Within one month of dating, the couple confirmed their romance. Even in December 2020, both of them went to the Bahamas for vacation but were highly criticized as the pandemic was at its peak. Clearing the air, Noah explained all the careful measures they took while traveling and staying at the hotel.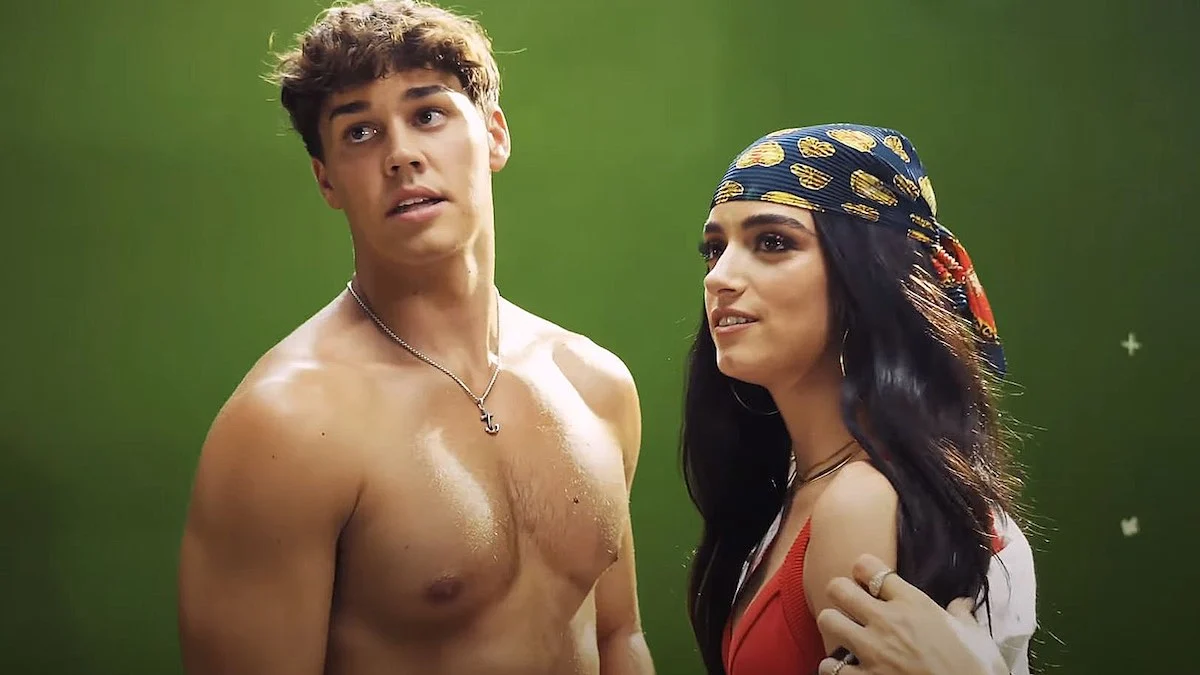 While everything was going well, the power couple broke up for the first time in late 2021. But they reconciled before calling it a final quit in 2022. Despite that, Amelio and Noah never shied from posting PDA-filled videos on TikTok and posted adorable pictures on Instagram as well. But a few people had already speculated that their relationship wouldn't last. But the social media influencers did not come up with a reason behind their breakup. So had their breakup something to do with his sexuality? Is Noah Beck Gay? Well, Dixie recently opened up about this because of public pressure. In The D'Amelio Show, she revealed how people unknowingly put pressure on her relationship. Back in 2022, fans noticed Noah Beck and Dixie D'Amelio were not posting videos together. That sparked their separation news. Beck is currently focused on his career. On the other hand, Amelio is concentrated on pursuing her music career.
Noah Beck Net Worth: How Much Is The Influencer Earning?
Well, one of the most discussed questions focused is on Noah Beck's sexual orientation. Hence, Noah Beck gay speculations have become a hot topic all over the internet. Apart from it, Noah Beck net worth and wealth are another subject of discussion. Experimenting with TikTok proved to be successful for him and resulted in a substantial net worth. According to different media sources, Noah Beck net worth is around $7 million. Initially, he earned it through his videos, but later, he got featured in a few magazines. The overnight celebrity marked his presence in various music videos and magazine covers. Noah also served as a model for AMI Paris and was a VIP guest at the 2021 Louis Vuitton menswear show.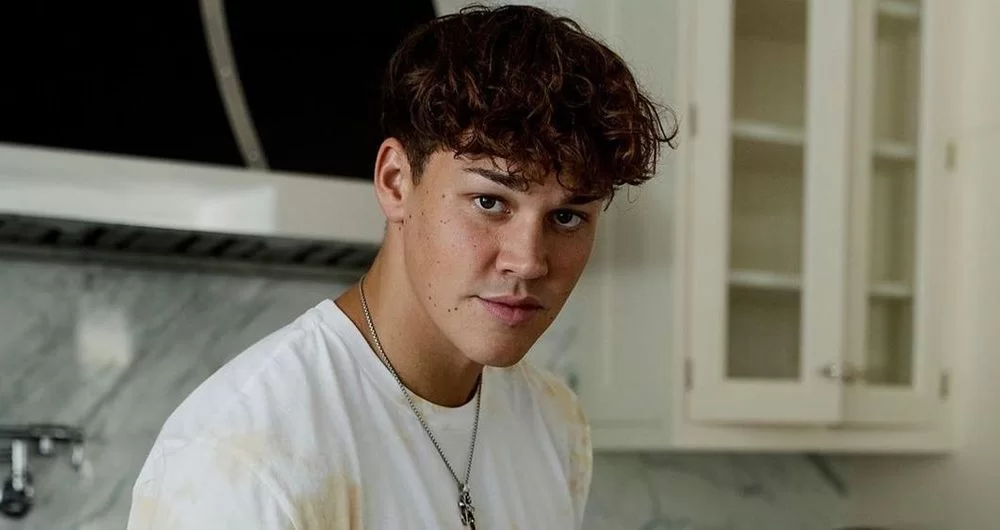 Is Noah Beck Gay? What Sparked Such Rumors?
Many netizens speculated Noah Beck was gay even though he was in a relationship with Dixie D'Amelio. Noah Beck gay rumors claim that he is either gay or bisexual. Well, the assumptions spread so quickly that the TikTok star had to come forward to clear the air. In one of his TikTok videos, Noah Beck discussed his sexuality. The video did not add a particular conclusion, and neither did it put an end to Noah Beck gay rumors. But rather ended with a confusing face of him. Though the content creator did not directly deny the allegations concerning his sexuality, Beck was surprised about how people turned up headlines about him. Besides this, social media users also thought that he was dating YouTuber James Charles. But that did not turn out to be serious for them. So, it remains unclear whether Noah Beck is of straight sexual orientation.
In addition to this, in one of his latest photoshoots for VMAN magazine, Noah Beck has been called disrespectful and queer-baiting. He is being alleged for disrespecting the LGBTQIA+ community. Thus, the photos have received mixed reactions from people on Twitter and Instagram. The hateful comments called him 'homophobic' and slammed him as well. Not only this but since Beck was wearing heels, netizens had also accused him of queer baiting. Most people had also requested to remove the posts from the platforms as they found them inappropriate. This is all about Noah Beck Gay. Stay tuned to TECH RADAR 247 for more updates!