As the show progress, things turn more dramatic. But the good thing is Jang is now one step ahead of Do-Joon. She has already seen the video of Do-Joon's wrong deeds. While it can ultimately help her, the new revelation will end things on a bitter note in Battle For Happiness Episode 11. Well, fans have been waiting for this moment when Jang will get the upper hand. And finally, the story is progressing in that direction. But remember that Do Joon knows how to handle the matter, and it will eventually make things more chaotic for them. However, Happiness Battle Episode 11 will also shed light on Jung-Ah's story arc. Things are getting miserable now. So let's see how the upcoming episode will move now.
Battle For Happiness Episode 11: What Will Happen Next?
In the closing moment, Jang Mi-Ho receives a box covered with blood and a key. It quickly triggers her as she learns something she fears to explore. Despite that, she decides to learn the mystery behind the box. So she meets Do-Joon's mother, Sim Hye-Jung, to learn all the answers as she's the one who has sent her the box. But she refuses to give details about it. However, Jang seems determined to learn the truth behind it. So she seeks someone else's help and shows her the key. The person tells her it's the apartment's locker key, urging Jang to find the locker. Well, it appears Do-Joon's mom is trying to help Jang. But she also informs her son about the locker's key, which panics him. On the other hand, Jung-ah's whole business collapses as every investor takes their money back in Happiness Battle Episode 11.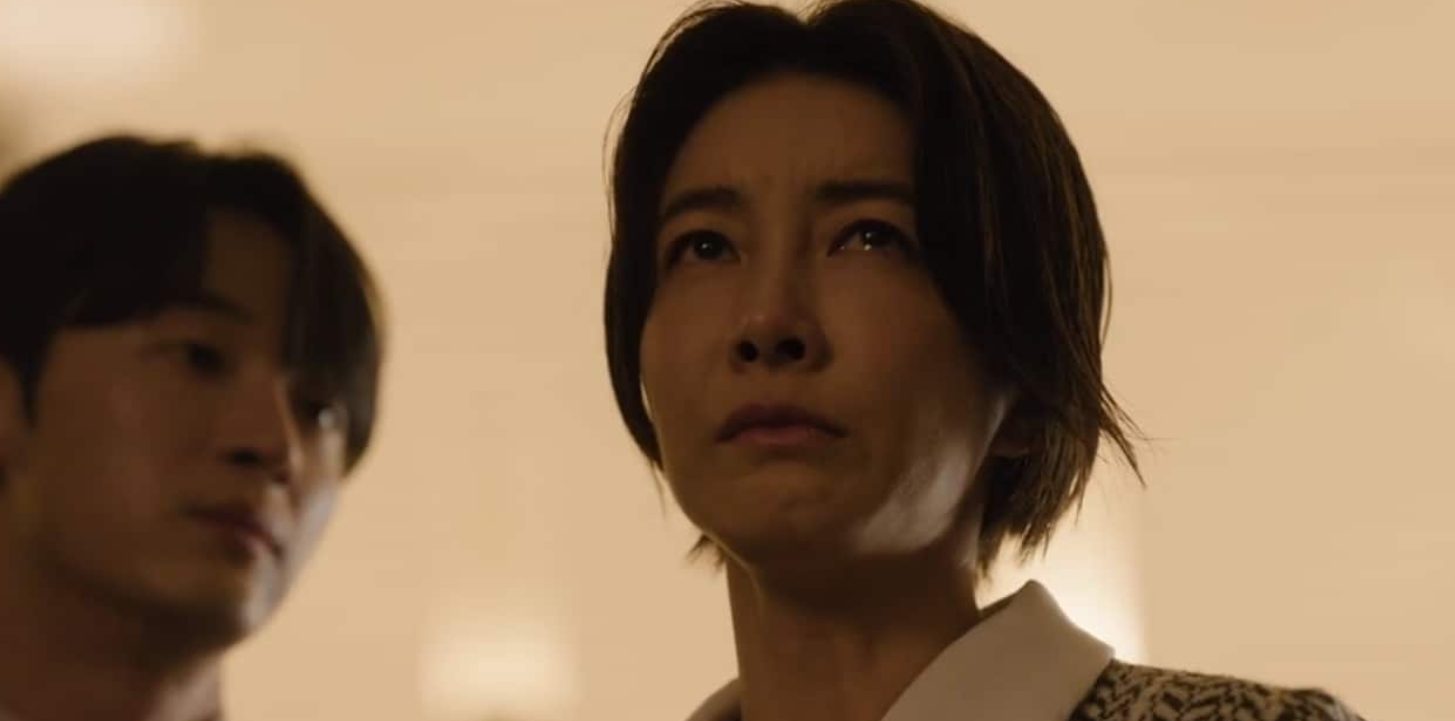 A Quick Recap!
The previous episode began with Jang Mi-ho dropping off the USB while Song Jung-ah called one of her workers to her office. She told him to take the blame for Song Jung-sik's accident, which pissed him off. As for Jang, she called Na-young's husband, Lee Tae-Ho, to seek more details about Yu-Jin's husband, Do-joon. However, Tae-Ho wasn't a great person to trust as he called Jang and Do-Joon to the same place to meet him. When Jang arrived at the place, she remained shocked to see other men sitting there. She asked them to spill details about Do-Joon, but they refused. However, cunning Jang left her cell phone and recorded their conversation about Do Joon's doing.
Meanwhile, Jung Ah's brother lost control at the hotel, while Jang watched the videos after the USB got fixed. She learned that Di Joon was involved in a heinous act, but the worst part was Ji-Yul had already watched the videos. However, after watching the videos, Jang called Do Joon and asked him to meet her. She also informed him that she had seen the video, and if he refused to meet, she would hand it to the police as evidence. But he said Yu-Jin already knew about it and didn't want to expose her husband. However, Jang didn't believe him and asked about his relationship with Yu-Jin. On the other hand, Jung-Ah's brother's scandal surfaced on the internet, spiraling Jung-ah's world.
Battle For Happiness Episode 11: Release Date
The forthcoming episode will complicate things in Jung-Ah and her brother's life. Catch it on Battle For Happiness Episode 11, which will air on July 5, 2023, at 9 pm KST. The 60-minute-long episode airs twice a week, every Wednesday and Thursday. That is available to stream on Prime Video for the international audience, while the local Korean audience can watch Happiness Battle on ENA. Stay tuned. TechRadar247 will keep you updated.