Things are getting heated up after the movie night. While the previous episode began with a sweet romance, it ended with mass destruction, where the bond was tested, and hearts were broken. Undoubtedly, it will continue to mess with the couple's life in Love Island Season 10 Episode 36. Now fans will see another angle of the story as the girls try to support their pals, which will piss off their potential partners. Meanwhile, the situation between Tyrique and Ella will become darker, and now it doesn't look like things will settle between them for good. So let's see how things will move now.
Love Island Season 10 Episode 36: What Will Happen Next?
After an unexpected movie night, the air in Love Island has entirely changed. Everyone has learned about their secret and how the girls behaved in Casa Villa. Ty will undoubtedly create a mess after learning about Ella's secret. It will be hard for him to give her another chance after watching her kissing Ouzy. Now Ella will try her best to deal with the situation, but her attempts will fail. Meanwhile, Love Island Season 10 Episode 36 will also feature a challenge to test everyone's relationship. Amid the dark cloud, Mitch and Abi will remain the strongest and cutest couple in the villa. However, animosity will arise between Zach and Mitch after the movie night. On the other hand, Jess and Sammy will face a rough patch.
A Quick Recap!
The previous episode began with a surprise text requesting Mitchel and Abi to head out for their first date. Everyone was rooting for them as the pair headed out, while Ty and Ella resolved their misunderstanding, and now they were enjoying their time together. On the other hand, Leah and Montel were trying their best to fix everything. However, Leah didn't feel like things would resolve between them. Back to Mitch and Abi, they began their first surfing date. However, it didn't seem very easy for Mitch as he continued to wobble, but everything went smoothly as the pair ended up kissing each other. It was the perfect date as the pair decided to move in together outside the Love Island villa.
Soon the islanders received a movie night text, and the movie began. However, it revealed the secrets nobody ever wanted to listen to. Ella's secret messed things up between her and Ty, while Montel learned about Leah being loyal even in the Casa Villa. Everyone's secrets got out one by one, and the tension between the couples rose. Jess was upset after watching Sammy's clip. She didn't expect him to behave like this. On the other hand, Scott chatted with Leah, but it ended in a fiery argument. However, in the end, Scott apologized for his behavior.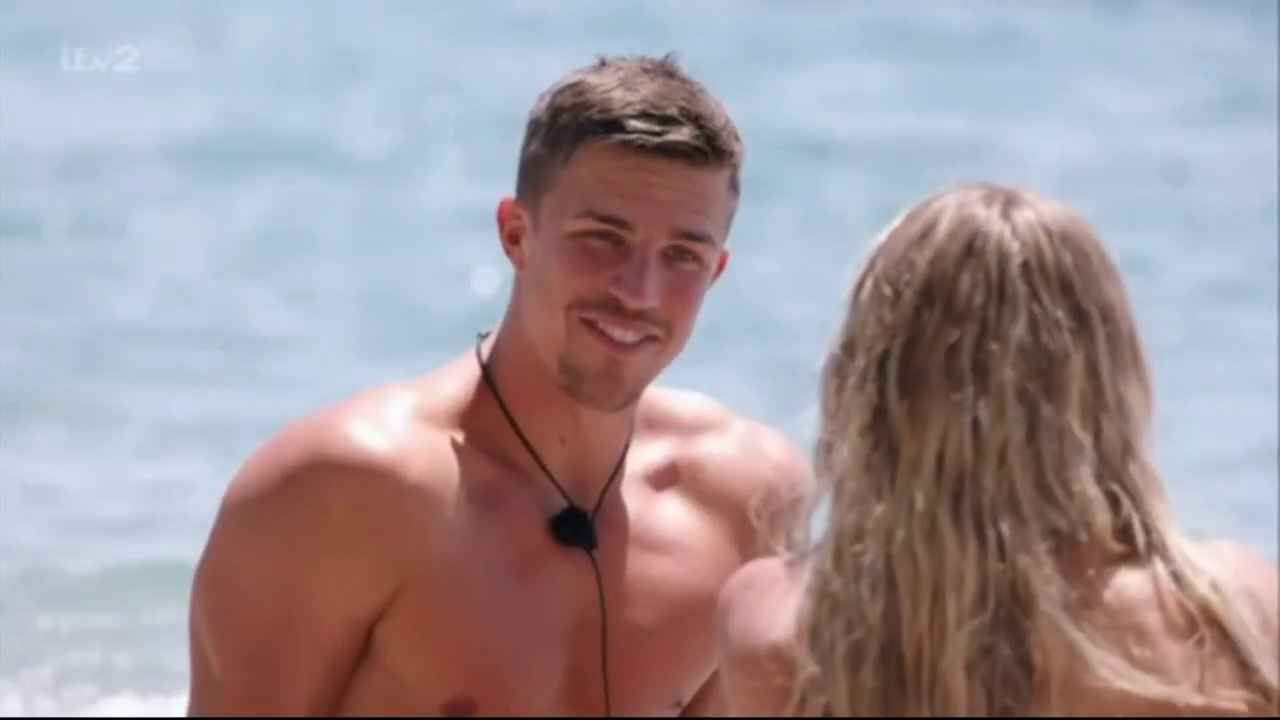 Love Island Season 10 Episode 36: Release Date
The next episode will finally reveal which couple will stay together. You will learn it in Love Island Season 10 Episode 36, which will air on July 10, 2023, at 9 pm BST. The all-new episode airs daily except Saturday night. It is available to stream on ITV2. However, for the US and Australian audiences, the dating reality show is available to stream on Hulu and 9Now. Stay tuned. TechRadar247 will keep you updated.