Pretty Little Liars alum Sasha Pieterse has once again the talk of the town after she signed a lucrative deal with Netflix. Well, the actress has been in the limelight for changes in her appearance which makes her fans curious about Sasha Pieterse weight loss. It's not usual with the celebrity as she once addressed her struggle with shedding some pounds. However, this drastic change in her looks just stunned everyone. While her weight loss journey is one of the most buzzing topics nowadays, the star is all set to amaze her fans with her outstanding performance. Let's see what Sasha Pieterse says about her mega project and body weight.
Who Is Sasha Pieterse?
Born on February 17, 1996, in Johannesburg to Zizi and Sean Pieterse, Sasha Pieterse was raised in Las Vegas. She was already in the entertainment business as her parents were professional acrobatic dancers and had performed internationally. Due to this, Sasha was homeschooled and graduated at 14. Because of this, she entered show business at the age of four as a model. But a couple of years later, the Geek Charming star debuted on The WB's remake of Family Affair at six. Sasha then appeared in several movies and was cast in a regular role in the Pretty Little Liars series. The Freeform teen drama was a breakthrough for her and also helped her gain national exposure.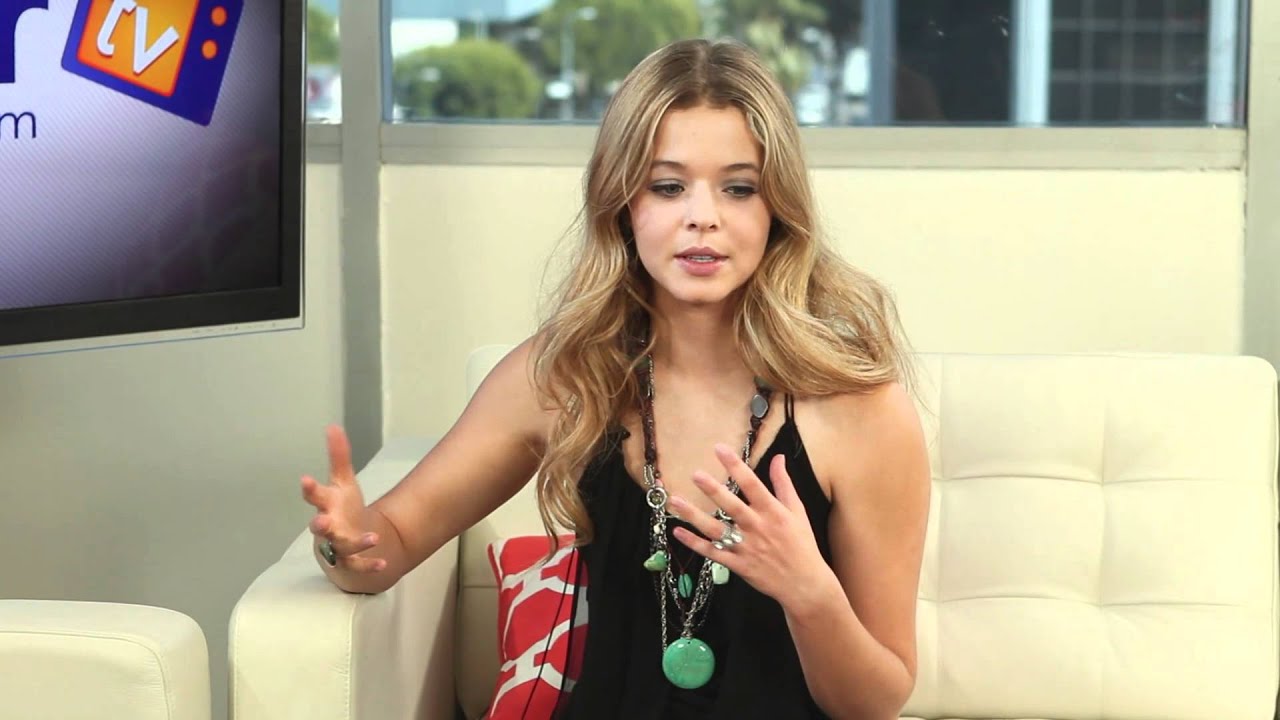 While the actress has appeared in several shows and movies over the years, she is also known for her music career. Her debut single, titled "This Country Is Bad Ass," was released in April 2013. The same year she revealed her three more singles that focused on her life. Her fourth single was an upbeat track that revolved around an unfaithful ex-boyfriend who asked for a second chance. Besides her entertainment industry career, Sasha launched her cookbook, Sasha In Good Taste: Recipes For Bites, Feats, Sips & Celebrations. In that book, she covered some cooking and baking recipes. Not only this, but she also endorses wellness and beauty products and partnered with Pokemon Go and Lightlife Foods.
Sasha Pieterse Sets To Star In MPCA Thriller "The Image Of You"
Recently, Deadline has reported that Republic Pictures has gained the rights to The Image Of You, an MPCA thriller project starring Sasha Pieterse. She is all set to play dual roles in the Paramount Global Content Distribution project. It's the first multi-picture project of MPCA and Adele Parks, where Sasha will play identical twins Zoe and Anna, who share a powerful and unbreakable bond. However, both sisters are poles apart. But their life takes a huge turn when Nick enters their life. As of now, Netflix's thriller project has already wrapped up filming and will soon release globally.
The series also stars Parker Young, Michele Nordin, Nestor Carbonell, and Academy Award winner Mira Sorvino. Recently, UK-based bestseller Adele Parks MBE has spoken to Deadline about Sasha's role. While the actress is known for her excellent acting skills, Sasha Pieterse weight loss has marked a huge change in her appearance in the thriller film. Parks also called Sasha an incredible actress and one of their best decision to cast her in such a huge multi-picture project.
But Do You Know Sasha Pieterse Suffered From Body Fat Issues?
While Sasha Pieterse weight loss is rounding on the internet, there was a time when she suffered from her body shape and image. Back in 2017, Sasha revealed that she gained nearly 70 pounds in just two years. However, Sasha Pieterse weight gain had nothing to do with her unhealthy eating habit and lifestyle. The Pretty Little Liars alum said in her interview that she was diagnosed with Polycystic Ovary Syndrome, which resulted in a hormonal imbalance that led to gaining some pounds. However, the actress tried her best to lose some pounds, but things didn't work out well until she joined Dancing With The Stars Season 25.
Well, Sasha also addressed the symptoms of PCOS to spread awareness among women around the world. Sasha revealed that it could turn out dangerous if not treated in time, leading to breast and ovarian cancer. In fact, some women face thyroid-related issues. Hence she believes it's important for her to speak about it to spread awareness publicly. Further, Sasha Pieterse weight loss journey also inspired many women to shed some pounds.
How Did Sasha Pieterse Weight Loss Occur?
Back in 2017, Sasha appeared in Dancing With The Stars Season 25 and showed drastic changes in her appearance within two weeks of the show. Sasha revealed that she once gained 70 pounds but was glad to announce that she had lost 15 pounds. However, it wasn't an easy road for her as it wasn't easy to focus on a healthy lifestyle. The 27-year-old star said it was amazing to see such results even when she hadn't done anything to shed some pounds. It then made her fans more interested in Sasha Pieterse weight loss journey.
However, there was a time when she received nasty comments regarding Sasha Pieterse weight gain. While addressing those comments, the TV personality said it was hurtful to read such comments. In fact, many called her "fat," while some believed "she was pregnant." While dealing with PCOS, her fans were mad at her because of her looks. Soon Sasha noticed a rise in the number of such hate comments that broke her apart. Well, the star partnered with Gleb Savchenko in Dancing With The Stars, and her performance on Hailee Steinfeld's "Most Girls" turned everyone's heads.
Sasha continued to glow in the show, and her perfect figure grabbed everyone's interest. However, her journey at the dancing competition was short-lived as the pair was among the 4th contestants who got eliminated shortly after its debut, securing 10th place. But that doesn't stop Sasha Pieterse weight loss journey, and the star shed almost 37 pounds in the same year. This is all for now. Stay tuned TechRadar247 will keep you updated.