After losing another lovely couple, Love Island Season 10 Episode 39 is back to explore the drama fans have awaited. Guess what? Mitch is back with Abi, and things are getting in better way. But nothing lasts forever in Love Island, especially when you aren't "closed off." Despite the pair deciding to move in after exiting the show, Abi will have a second thought. Is it because of Scott? Well, the drama has turned more interesting now, and fans are curious to see how it will move in the upcoming episode. However, they have to wait a little as another shocker awaits them. Let's see what it will be.
Love Island Season 10 Episode 39: New Drama Between The Couple! What's Next?
The upcoming episode will bring another shocker to the audience's plate when one of their favorite couples says goodbye. But it will stay the same in the villa as Love Island Season 10 Episode 39 is all set to explore the war between the major couples. Well, the sixth week is about to end, and now the couple has little time left to explore their connection. They have already tested whether or not they are compatible, and now they need to make their move toward their perfect "us." However, it will be hard for Mitch as his partner Abi is facing some issues. Will she "twist" in the upcoming episode? Apart from this, Sammy's move will create more problems for someone.
A Quick Recap!
After another recoupling ceremony, the islanders returned to their normal lifestyle in the previous episode. But things didn't work accordingly, as Scott's plan to pick Abi went in vain. But he hadn't lost any hope and decided to pursue her even after recoupling with Amber. It left Amber on edge again as she once again found herself entangled in a love triangle. However, Mitch wasn't a fan of Scott's move, and now he didn't consider him his friend. He believed Scott was doing this purposefully and aimed at Mitch for undefined reasons. Surprisingly, Sammy was helping Scott to snitch Mitch's girl, who seemed to sway between Scott and Mitch. Now things were getting tense between them as Mitch tried hard to secure his connection while Scott was ready to crumble the formal's world.
On the other hand, Ella had already declared war. Well, Tyrique used Kady as a pawn when his beloved Ella picked Ouzy. But things had turned to a different level. Now Ella believed Kady did it on purpose after she recoupled up with Ouzy. So she sought revenge, while Kady had also cleared that she wouldn't step back and give Ella the taste of her own medicine. However, poor Ouzy and Ty were dragged into this animosity situation. However, soon things turned more miserable when the islanders received a text. Now the time for someone to say goodbye had come. The audience had made their decision, and the least compatible couple was forced to say goodbye to their pals forever.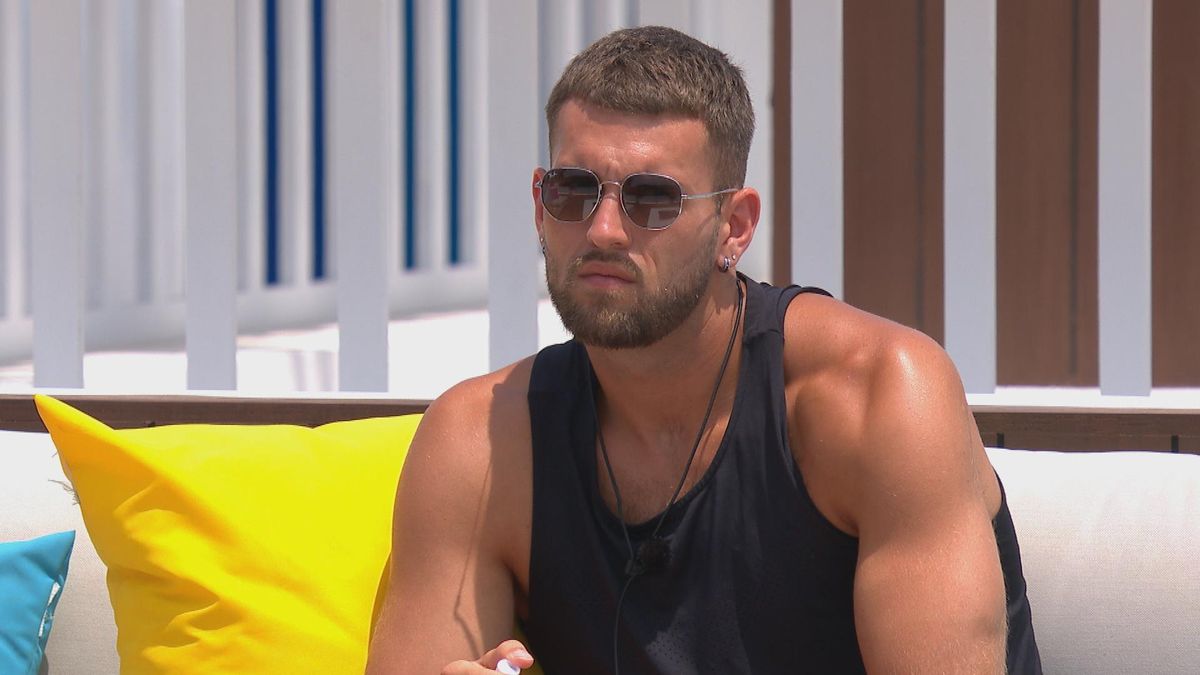 Love Island Season 10 Episode 39: Release Date
The dating reality show is inching closer to its finale, and now fans are curious to learn how they will end up in the upcoming episode. But don't fret, as Love Island Season 10 Episode 39 will reveal all the details. It is available to stream on July 13, 2023, at 9 pm BST exclusively on ITV2. The show is available in only certain regions, so the audience from Australia and US can catch it on 9Now and Hulu. The all-new episode airs every day. So don't miss it. Stay tuned. TechRadar247
will keep you updated.