After another recoupling ceremony, many couples' bonds will be tested. Mitchel is surprised by Abi's speech and her recoupling with Scott. However, he was aware of this coming. Meanwhile, Tyrique and Ella Thomas are once again arguing. But Love Island Season 10 Episode 43 will bring another twist to the table. Well, the show is currently edging to its end. That means more couples will say goodbye soon. Indeed! You guess it right! Another elimination is about to take place. But who will say goodbye this time? Well, you need to wait for this result as the elimination will be done in two parts. You will soon learn it in the upcoming episode. So keep reading.
Love Island Season 10 Episode 43: What Will Happen Next After Recoupling Drama?
After the recoupling ceremony, things turn haywire between Ty and Ella after she brings Ella B into their conversation. But Ty refuses to believe the unfaithful and flirting allegations, which ends in a heated conversation. Now Love Island Season 10 Episode 43 will explore this angle, as Ty doesn't want to continue. He's done with Ella's behavior. Meanwhile, she doesn't like to face the same thing again and again. While things turn dark between them, Ella will corner Ella B, which will indeed mess things up. As for Abi, she will continue to explore her connection with Scott, which will piss Mitch off.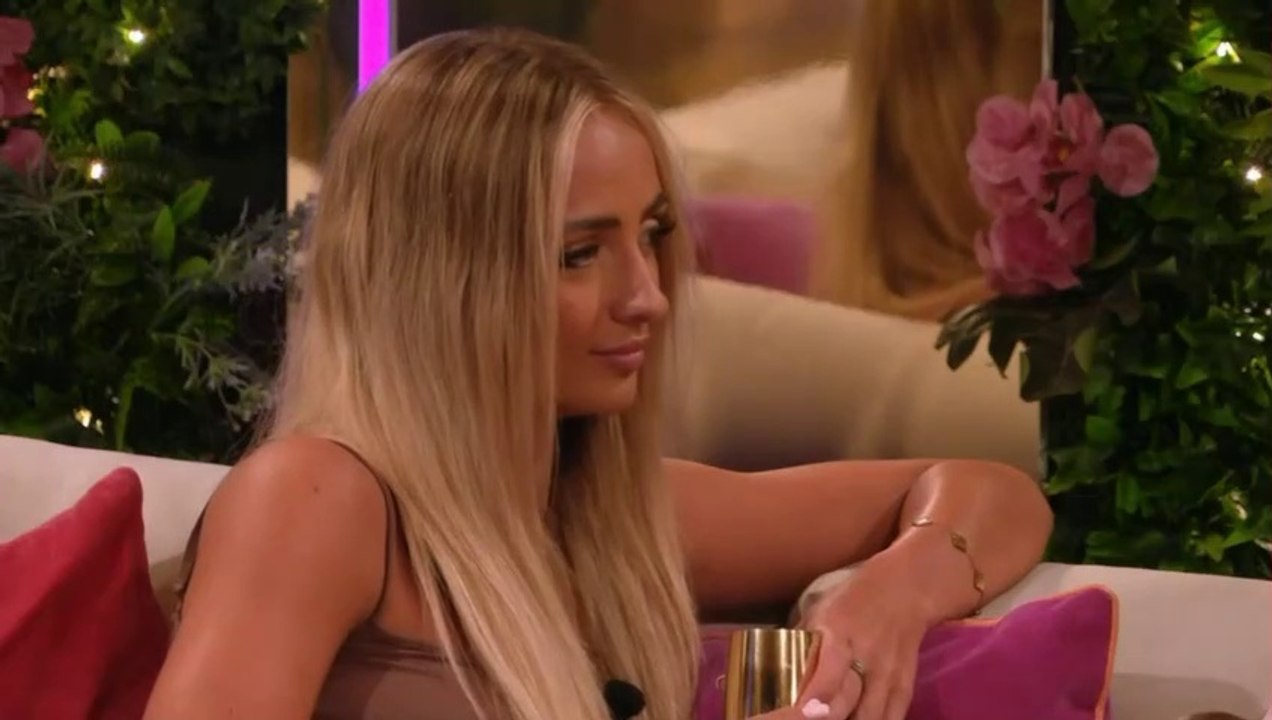 On the other hand, Whitney will amend the situation between Ty and Ella, who will hopefully reunite. However, the islanders will soon receive another jolting news when they ask to gather near the firepit. Well, another elimination ceremony is waiting for them. The audience is requested to ask for their favorite couple, so the one with the least votes will say goodbye.
A Quick Recap!
Previously on Love Island Season 10 Episode 42, Ella B told Mitch not to mug her off, where he gave insight into his and Abi's situation. But he also told her that he wanted to know Ella B. Later, Jess told Josh that she was completely "closed off" before pulling Sammy for a chat. She asked for reassurance, but Sammy told him he wasn't a "feeling person" but called his feelings for Jess "exclusive." The temperature rose the following day, and Ella B and Ella seemed in a heated position from the beginning of the day. Meanwhile, Mitch confessed that his head was turning toward Ella B, while Abi said she wanted to pursue Scott.
Elsewhere, things began normal between Sammy and Jess. On the other hand, Ella B picked Ella to clear the air. But their conversation ended on a bitter note as Ella wanted some clarity after learning Ty flirted with Ella B, saying he felt "shame it was their last kiss." As for Mitch, he decided to cut off Abi from his life to explore his connection with Ella B. Later that night, the islanders gathered near the firepit for another recoupling ceremony, where the girls had to pick their partner. Whitney was the first to choose and decided to stay with Lochan. Kady was next and picked Ouzy. Ella's time to pick, and she stayed with Ty.
Jess was coupled up with Josh but decided to recouple with Sammy. Molly picked Zach, while Ella B stayed with Mitch. Next was Abi, who picked Scott, and Amber went with Josh.
Love Island Season 10 Episode 43: Release Date
The next episode will ultimately bring another set of problems between Ella and Tyrique. Catch it on Love Island Season 10 Episode 43, which will air on July 17, 2023, at 9 pm BST. The dating reality show airs daily with a runtime of around 53 minutes. The UK audience can exclusively stream it on ITV2 and ITVX, while the global audience needs to check the availability in their region. However, US and Australian viewers can watch it on Hulu and 9Now. Stay tuned. TechRadar247
will keep you updated.