Things aren't the same between the couples. Many have decided to "close off" and want to stay loyal to their respective partners. But there are Scott and Abi who are still struggling to find ground. Mitch and others believe the couple could be a better match, as Scott only approached Abi to create a problem between her and Mitch. However, Scott has some other story to tell. Now the situation will become more intense in Love Island Season 10 Episode 51, when Abi reacts. Their current condition is leading them to nowhere. So she must find the best solution to prove their worth before the final elimination ceremony. Can they handle their situation? Let's see!
Love Island Season 10 Episode 51: What Will Happen Next?
Following Talent Show, the islanders will prepare themselves for the next challenge. But it won't be what the islanders are expecting. Well, it will be their first-ever graffiti. Since it's Love Island Season 10 Episode 51, the islanders' time in the villa is inching to its end. So it's a perfect time to share some beautiful moments. Besides this, the upcoming episode will also feature Abi and Scott's dramatic equation. The latter wants to go slow while Abi tries her best to get along with him. However, the islanders think they are still in a love triangle, which must be resolved. But Abi doesn't want to see Mitch again after his roasting session.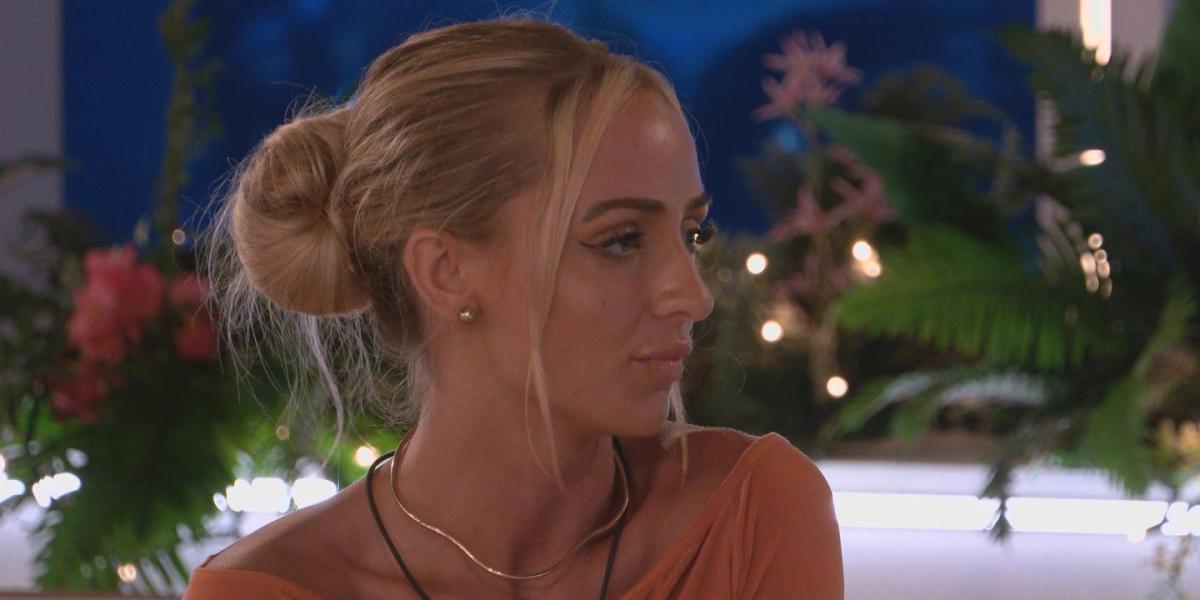 A Quick Recap!
Previously on Love Island Season 10 Episode 50, the islanders were buzzing after seeing their family. However, Scott seemed worried as he couldn't see any spark between him and Abi, believing they weren't on the same page. But after hearing her parent's words, he wanted to let it be a slow burn. However, he didn't want to force things too. Thus, Scott wasn't in his senses. On the other hand, Ty and Ella were all giggly after meeting each other families. As for Scott, he discussed the situation with Abi and said they needed to be on the same page. So she talked to Mitch about her situation. But they both fought as they disagreed with what Mitch's mum said.
Meanwhile, Whitney and Ella were back to normal. The following day, Abi told Whitney that Scott was totally different, and his words told a different story. As for Scott, he talked about his situation with the other islanders. However, things turned dramatic between the couple. Later that evening, the islanders received a text for Talent Show where everyone showed their best skills. Starting with Molly, who showed off her hula hoops and gymnastic skills. Next was Lochan, who showed his frisbee techniques. Then it was Whitney and Tyrique who rapped. Meanwhile, Sammy showed off his flexibility. On the other hand, Zach did some dunks.
Ella B showed off her brilliant dancing skills while Abi made some balloon animals dressed up as a clown. As for Jess and Ella, they showed their sexy moves. However, Mitch decided to roast everyone, whereas Scott sang.
Love Island Season 10 Episode 51: Release Date
The dating reality show is set to announce its winners this week, and now fans can see who will win the Love Island Season 10 title. Catch it on Love Island Season 10 Episode 51, which will air on July 25, 2023, at 9 pm BST. Love Island UK is currently in its final week, dropping each episode daily except Saturdays. So don't miss it. It's exclusively available on ITVX and ITV2 for the UK audience. Meanwhile, the US and Australian audiences can watch it on Hulu and 9Now.
However, Love Island Season 10 Episodes 50 & 51 have been removed from Hulu, which has created problems for the US audience. Soon after the previous episode got removed, fans took to social media to share their distress. But it was a technical glitch, and Hulu is currently working on it. However, it remains to be seen when the next episode will be available on the streaming platform. But we will update you. This is all for now. TechRadar247
will keep you updated.