Finally, Love Island UK is all set to announce its winner. The show has recently seen the toughest episode ever when one of the couples said goodbye to the island. The previous episode saw many ups and downs in many couples' lives. Ella and Tyrique had a tough time dealing with their relationship. However, Love Island Season 10 Episode 57 reveals they may focus on their journey in the villa. Things will get better in the upcoming episode for the couple. Meanwhile, others will try to figure out their future outside the villa. Let's see how things will move in the forthcoming episode.
Love Island Season 10 Episode 57: What To Expect Next?
The finale is finally here. Now Love Island Season 10 Episode 57 will finally reveal the winner of this season. Ella and Tyrique, Molly and Zach, Whitney and Lochan, and Jess and Sammy are the finalists, ready to take the grand prize home. The upcoming episode will be emotional as the islanders will stay together for the last time. So the forthcoming episode will feature their journey in the villa and how things turn like this. Meanwhile, Ella and Ty will try to stay with each other. After their recent conflict, it will be challenging for them in the finale. However, it remains to be seen who will win the grand prize.
A Quick Recap!
The previous episode began with Lochan discussing his date with his boys, and everyone discussed what they would do after leaving the villa. Tyrique wanted to move in with Ella. However, Ella B had second thoughts about choosing Whitney and Lochan as the least compatible couple. They believed Molly and Zach weren't compatible. Later Jess picked Mitch and asked about his connection with Ella B. But their chat was interrupted when Molly received a text about "Sports Day." Molly and Tyrique soon picked their team and were ready to compete. The red team won the first challenge. Next was the sack race, which the blue team won. Later it was tug-of-war. The islanders enjoyed the challenge, and the red team took the trophy.
Following Sports Day, Ella appeared upset with Ty. She told him that she wasn't in a good mood. But instead of dealing with her mood swings, Ty made things worse. Later Ella went to see Ty, who asked her what was wrong with her and said he was sick of her. But they both later ended in a fight. However, Ty finally made up. But soon, Maya entered the villa to drop another bombshell. Later the islanders gathered around the fire pit, where they discussed their final date, and now they all were exclusive. However, she soon revealed who voted for the least compatible couple in the villa. Sadly, Mitch and Ella B were dumped.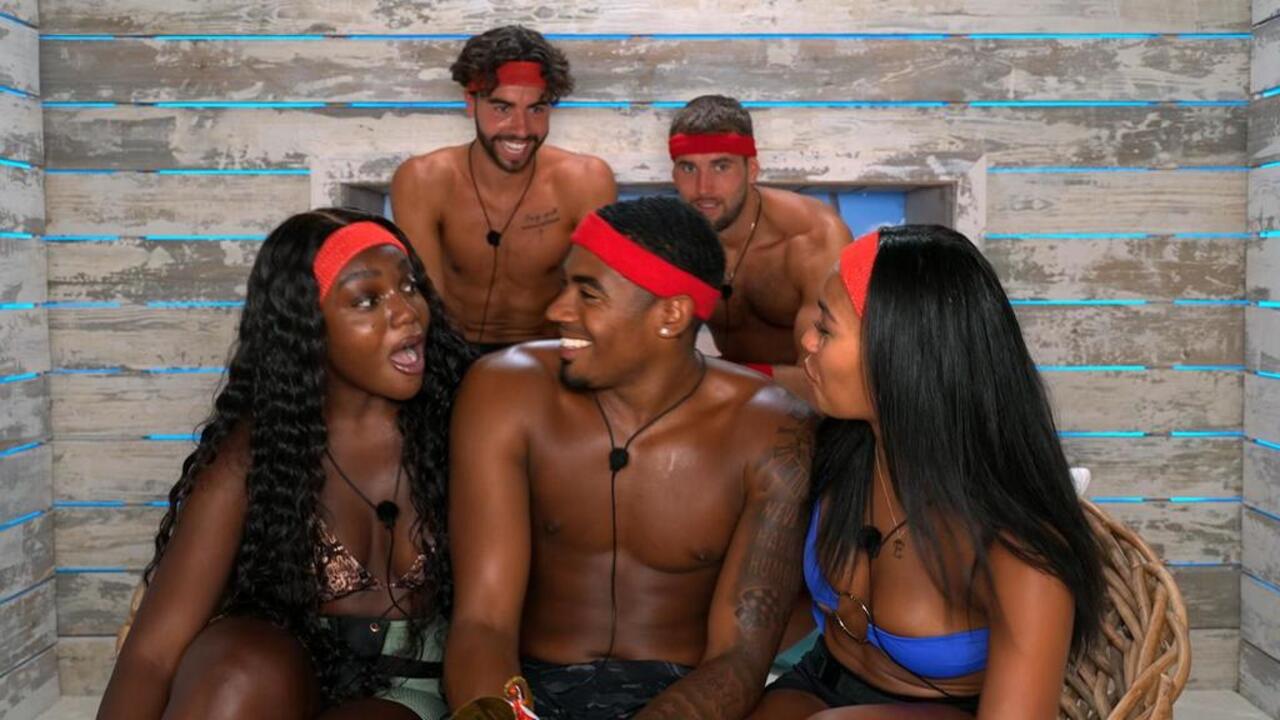 Love Island Season 10 Episode 57: Release Date
The upcoming episode will finally answer all the questions and who will reveal who's faking from the start. You can catch it on Love Island Season 10 Episode 57, which will air on July 31, 2023, at 9 pm BST. It is exclusively available on ITV2 and ITVX. However, the Australian and US audience can watch it on 9Now and Hulu. Stay tuned. TechRadar247
will keep you updated.