Sol-hee has the ability to detect who's lying, and this has changed her entire life. Now it's hard to trust anyone. But things are different with Do-ha, making her curious about him and his secret identity. Thus in My Lovely Liar Episode 3, she will do her best to extract the details of Do-ha. But the previous episode has made things hard for her. Now she needs to face the aftermath of her action. Will she leave Do-ha on his own? It doesn't look like though. Instead, there's a chance that the couple will come together in the next episode. Will they end up together? Keep reading to learn that.
My Lovely Liar Episode 3: What Will Happen Next?
In the closing moment, Sol-hee finally sees Do-ha's face and learns he's the same person she met at Mr. Park's place. However, Do-ha wakes up and sees Sol-hee there, which startles him. Now he's worried that she learns his true identity, which is pissing him off. Meanwhile, Sol-hee tries to recall where she has seen him before in My Lovely Liar Episode 3 and why he's hiding his face. It seems like Do-ha is an influential person, and he's trying to stay away from the limelight. But soon, his link with a murder case will be exposed. The upcoming episode's preview also hints at a big event where Sol-hee spots Do-ha with his mask on. He tries to get to know her more, and soon they go on a friendly date together. Meanwhile, Sol-hee is yet to learn about a tragedy in the hospital.
A Quick Recap!
The previous episode began with Do-ha being accused of pervert neighbor of Yeonseo. However, Sol-hee defended him while Cho-rok tried to grab Do-ha's mask, clarifying he wasn't that infamous pervert. But the neighbors demanded she spill the reason behind defending Do-ha. While they all tried to force Sol-hee to reveal the truth, Cassandra stepped in and sniffed Do-ha. She said she mistakenly sprayed her perfume on that person instead of pepper spray. It helped Do-ha prove his innocence, as the fragrance was nowhere to be found. O-baek then sniffed everyone to find the culprit. It helped them find the culprit, who was later got arrested.
Following the culprit's arrest, Sol-hee told Do-ha to leave. It later turned out that they both met on a bus trip in 2018. But Sol-hee didn't remember anything. Later Do-ha shifted to Sol-hee's neighbor following Deuk-chan's advice. However, a power cut startled Do-ha, leading Sol-hee to wonder about the next house's condition. The following day, Sol-hee saved her client from being conned. But the same thing happened to her when she bought a gold bar with that payment. Soon, something went wrong, and she learned she was being conned. At the end of the episode, Sol-hee finds Do-ha on the floor, decides to take off his mask, and is surprised by his looks. She later put back his mask, but it startled him, and she grabbed her arm.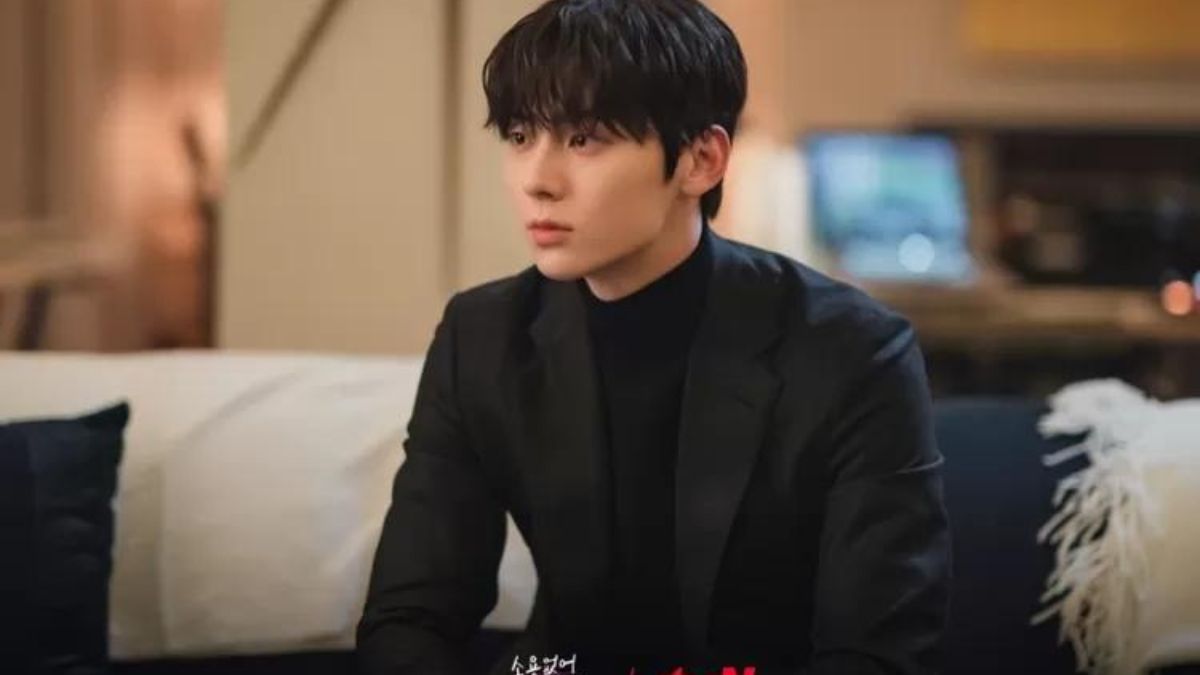 My Lovely Liar Episode 3: Release Date
Things get a bit dramatic as the show progresses, and fans will soon learn about Do-ha's identity in My Lovely Liar Episode 3. It will be available on August 7, 2023, at 8.50 pm KST. The series follows a weekly release pattern, dropping two episodes on Monday and Tuesday night. The local Korean viewers can watch it on tvN and TVING. Meanwhile, international fans can watch it on Viki and Viu. This is all for now. Stay tuned. TechRadar247
will keep you updated.