From the beginning, My Dearest saw the never-ending battle between the Qing Emperor Khan and Joseon, which finally ended in the previous episode. But things didn't remain the same. Jang-Hyun's fate remains in limbo during the last episode, leaving him begging for his life. So, will he die? Well, My Dearest Episode 9 will indeed reveal his fate. Further, the upcoming episode will finally clarify things for Gil-Chae, who has trouble dealing with her emotions. She has just learned that her lover has died. So, will she leave Joseon in search of her love? It seems like things will take a pitiful turn for both Gil-Chae and Jang-Hyun. Now, let's see how they will manage to survive in the next episode.
My Dearest Episode 9: Story Gets Twisted! What's Next?
In the closing moment, Gil-Chae took Jung-Hyun's jacket to the hilltop and called his name, believing he would return. On the other hand, he was kneeling in front of King Khan before things could change for good; the credits roll. However, in My Dearest Episode 9, Gil-Chae will try to return to her normal life. It remains unclear why King Khan wants to see Jang-Hyun. But it is expected that he will be safe in his facility. As for Gil-Chae, she has another dream where she hugs the Young Master and asks him to return. But in return, he asks her to live her life without him. Surprisingly, she promises him to live a long life and meet him once again in their second life.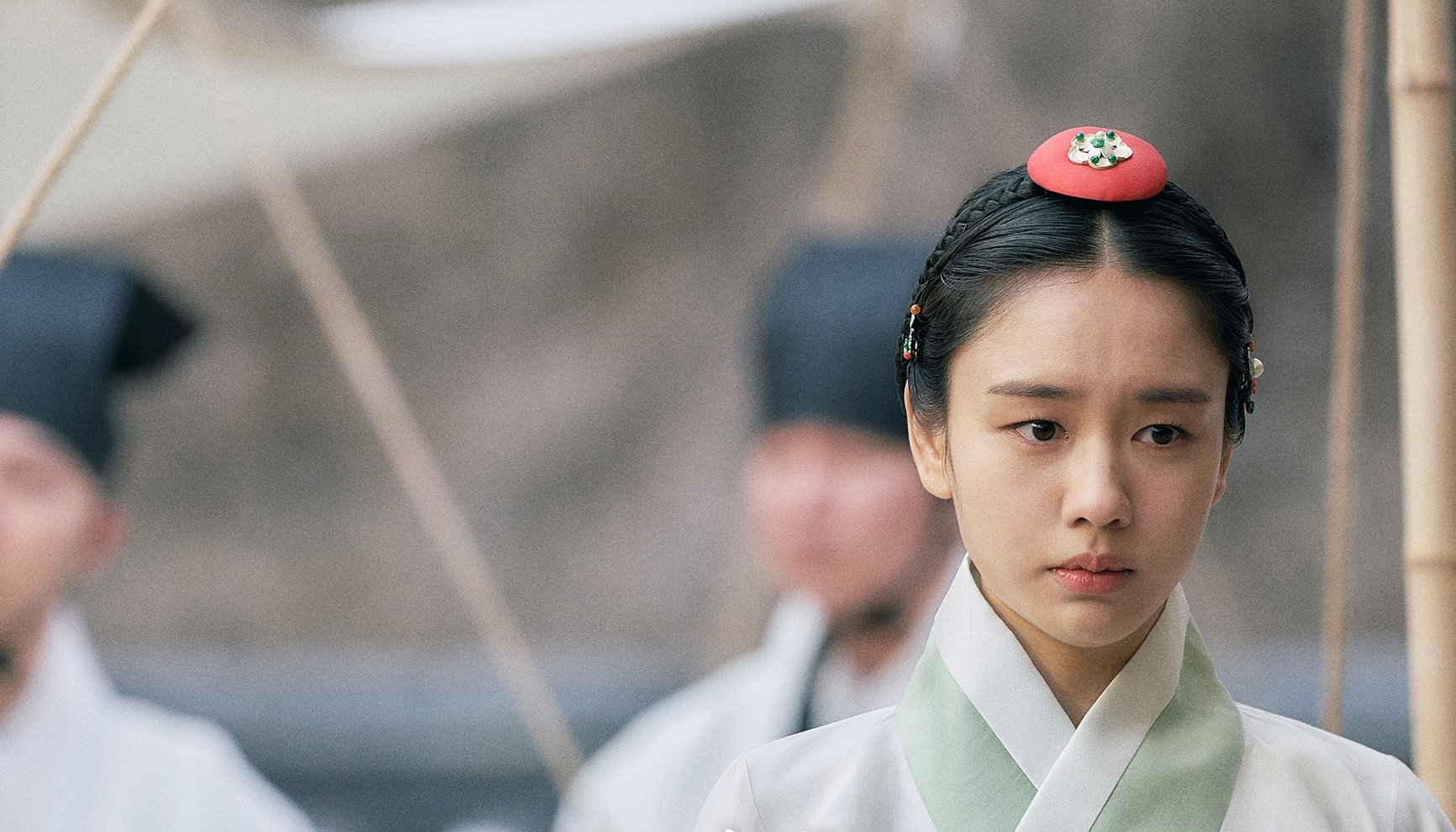 A Quick Recap!
The previous episode began with Gil-Chae and Jang-Hyun sharing their first kiss at a grass field. After sharing their first kiss, the latter asked Gil-Chae not to forget him or the moment they spent together, even though she loved Yeon-joon. Jang-Hyun then left for Simyang to escort the Crown Prince, while Gil-Chae doubted whether she still liked Yeon-joon. Amid this, she was eager to speak to Jang-Hyun, and Gu Won-moo helped her. Meanwhile, Jang-Hyun and the Crown Prince's entourage headed for Simyang. However, the Qing soldiers beat up the citizens on their way and asked to capture Gil-Chae. But Jang-Hyun rescued her and informed him that the Qing Emperor Khan had banned private enslavement.
Later, the duo finally had a word with each other. But instead of speaking their heart out, they both bickered. However, Jang-Hyun promised to bring her a beautiful pair of shoes if she would give him her heart. After saying goodbye, Gil-Chae saw Yeon-joon and Eun-ae from a distance. He proposed to the latter, who later turned down the offer as she believed she wasn't worthy of him. But Gil-Chae interrupted and assured her that she deserved Yeon-Joon, and later, they both got married. Meanwhile, Jang-hyun reached Simyang and started his Usimjeong business. His business was boomed, but soon, things turned darker for everyone.
My Dearest Episode 9: Release Date
The upcoming episode will make things vulnerable for Gil-Chae. Will she get what she desires? You will learn it in My Dearest Episode 9, which will air on September 1, 2023, at 9.50 pm KST. The all-new ep isodes air every Friday and Saturday night. As of now, the K-drama has dropped eight episodes and is expected to run for 12 more episodes. So don't miss it. You can watch it on Rakuten Viki, while the local Korean audience can stream it on MBC. Stay tuned. TechRadar247
will keep you updated.