More drama, mystery, and suspense will create a havoc-like situation for Sol-Hee and Do-Ha. Well, the couple has just entered the relationship and is happy to live on their own terms. But the previous episode has brought another shocker, which will change everything. Now, in My Lovely Liar Episode 12, the couple needs to figure out how to clear Do-ha's name after the cops find the missing girl, Eom-ji. Technically, her dead body. So, is Do-ha the killer? Well, fans have plenty of questions, leading to several theories. And one such speculation arises that Eom-ji's brother has killed her. So, is it true? Keep reading to know more.
My Lovely Liar Episode 12: What Will Happen Next?
The forthcoming episode will bring much more clarity as Do-Ha tries to unearth the murder mystery. So far, he believed he was the real murderer as he told Eom-ji to die. But after finding her dead body, it's clear that things are way too different than they have expected. My Lovely Liar Episode 12 hints that Eom-ha will reach Sol-hee's place to kill Do-ha. But to avoid this menace, Sol-hee will seek Gang-min's help, and they will be able to stop Eom-ha. However, Do-ha believes things are way too complicated, and now his mother will also help him clear his name. Sol-hee, on the other hand, will be ready to reveal her powers to help the love of her life. This is because she believes that the police can't help him set free. But will it be a good help? As for Eom-ha, he's currently on a revenge spree.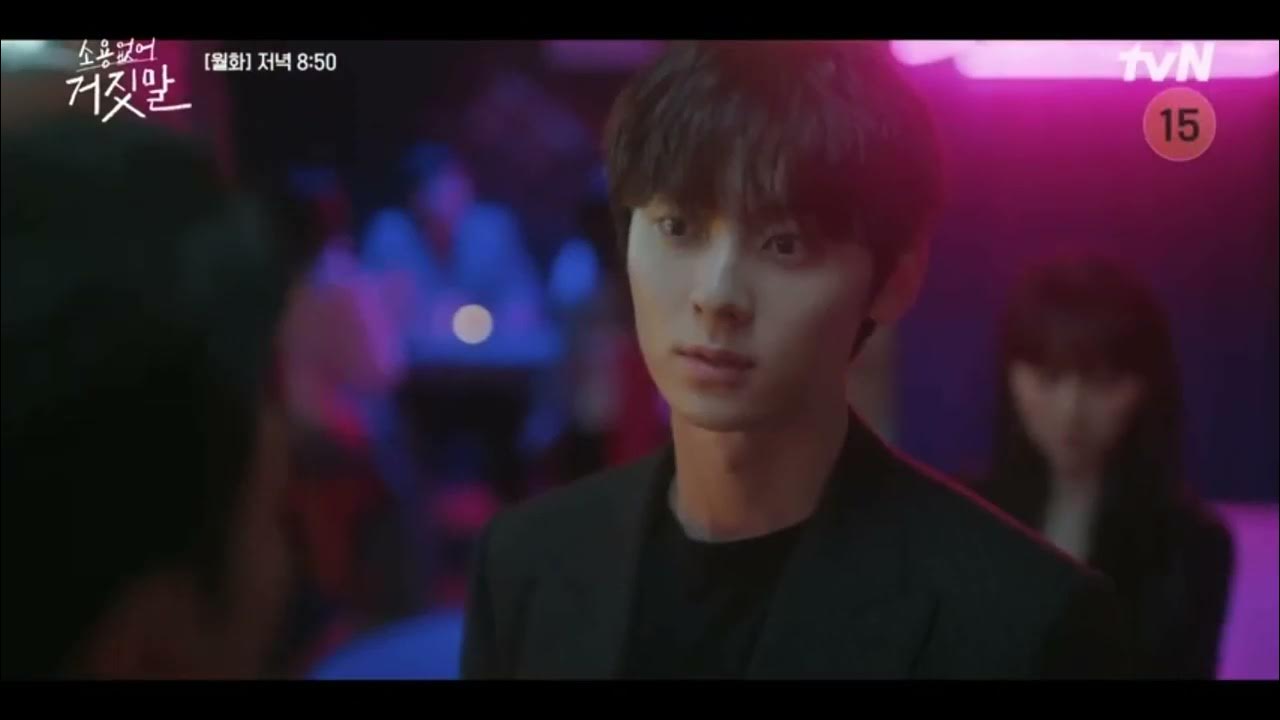 A Quick Recap!
The previous episode began with shocking news where Gang-min learned that construction workers found some bones in a forest. So, he and his team rushed to the crime site and found a ring which helped them identify the dead body. It was discovered that it was Eom-ji's dead body, and it again reopened the mysterious murder case. Meanwhile, Do-Ha and Sol-hee had a marvelous time together. They celebrated their first day as a couple with their friends, and everything was going great until Do-Ha learned the tragic news. On the other hand, Do-Ha's mother gave her speech for the election, and fortunately, she won with many votes. As for the forensic team, they were working on the corpse to ensure it was Eom-Ji's body.
Later, Gang-min contacted Sol-Hee regarding the murder case and informed her that they had found the dead body and were trying to figure out its identity. However, their investigation was interrupted when Eom-ji's brother furiously entered the place. He learned about the DNA testing and was left shocked. Meanwhile, things were going great in Do-ha's life. He met someone close to Sol-hee and had a great day with him. Syaon, on the other hand, pitched her plans and asked Deuk-chan to work accordingly. But he wasn't into it, so she pressured him. The following day, Do-ha, as well as several media outlets, learned about Eom-ji's body. That later created complications for Do-ha and Sol-Hee.
My Lovely Liar Episode 12: Release Date
The next episode will closely focus on Eom-ji's murder mystery. You will see it in My Lovely Liar Episode 12, which will air on September 5, 2023, at 8.50 pm KST. The show airs every Monday and Tuesday night with a runtime of around 1 hour and 5 minutes. It consists of 16 episodes available on Rakuten Viki or Viu for the global audience. Meanwhile, the local Korean audience can watch it on tvN and TVING. Stay tuned. TechRadar247
will keep you updated.