Finally, after four years of long wait, Arthdal Chronicles, the most gritty historical drama, is back with another season. The finale has already teased the beginning of a new world. And now, fans will see the aftermath of Tagon's coronation in Arthdal Chronicles Season 2 Episode 1. While he's ready to capture the Ago tribe, Eunseom will be there to stop him. The latter has plans to destroy his enemies. But there's a catch! He has no clue about Tagon's spy. And now things will take a drastic turn when someone closer to Eunseom will betray him. It will soon create more problems for the Ago tribe, leaving them in misery. Is it their end? Keep reading to know what happens next in Arthdal Chronicles Season 2 Ep 1.
Arthdal Chronicles Season 2 Episode 1: War Is On The Horizon! What To Expect Next?
The finale revealed that Soohan was Tagon's spy, and now things would become challenging for the Ago tribe to fight against Tagon. Well, the former has already declared war and is all set to take down the entire Ago tribe. So, Arthdal Chronicles Season 2 Episode 1 will feature the aftermath of his decision. Tanya had never expected that Tagon would make such a cruel decision. She trusted him. But she now knows that he and Taealha can't be trusted. So, she will try her best to protect the innocents. Tanya, the high priestess, will seek diety's power to stop this bloodshed.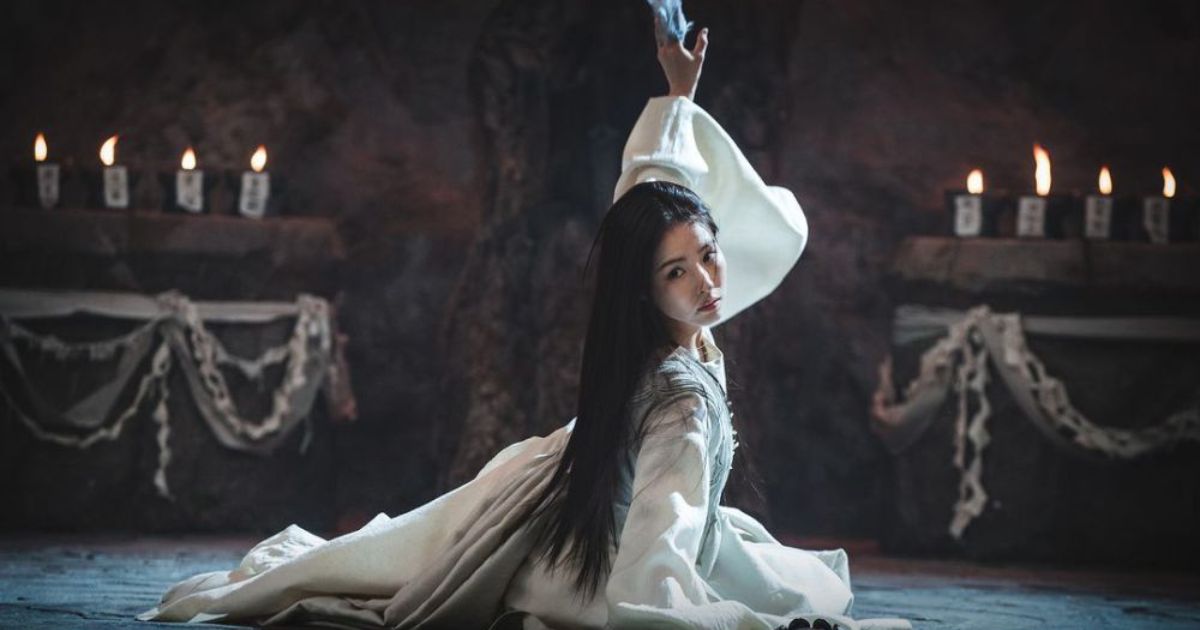 On the other hand, Tagon and his army will charge the Ago tribe. But they will fight for their freedom as Eunseom vows to end this brutal war. He has vowed to end Tagon's torture and establish peace. However, for that, he needs to kill Tagon. Thus, it will lead to great bloodshed, and the entire Arthdal Chronicles Season 2 Ep 1 will feature its beginning. As for Taealha, she will use all her means to kill her enemies. She is now the Queen of Arthdal and will do her best to claim it.
A Quick Recap!
The first season finale began with Taealha poisoning Mihol after learning the bronzeworking secret. Tagon walked in while Mihol was taking his last breath. Instead of defending herself, Taealha informed Tagon that only she knew how to work bronze and was pregnant with his child. Upon revealing this, she left the room and told Yeobi and Hae Tuak about Mihol's death. Meanwhile, Saya sensed something was wrong when Tagon left for the meeting. He heard the reports about the Myo clan, Bato, and Ggachinol tribe's actions. But Tagon remained unconcerned about their activities. Moobaek thought he might have a solution already.
However, Dae-dae warned Tagon that his reckless behavior could destroy Arthdal. But the latter already knew how to deal with the rise of the other tribes. He revealed he had already planted a spy in the Ago tribe. So they didn't have to worry about it. Elsewhere, Nunbyeol vowed to destroy Taealha and Tagon. Meanwhile, Eunseom freed the enslaved people and asked them to do the same. His action made Myo and Pasa chief believe Eunseom was Inaishingi, an Ago guardian spirit. Back in the empire, Taealha sought an older man's help to start working on bronze. Later, Taealha proposed to Tagon to marry, and he accepted her proposal. The finale ended with Tagon's spy informing him about Eunseom's plan.
Arthdal Chronicles Season 2 Episode 1: Release Date
The beginning of a new era is about to begin. Catch it on Arthdal Chronicles Season 2 Episode 1, which will air on September 9, 2023, at 9.20 pm KST. The Arthdal Chronicles Season 2 K-drama has 12 episodes that drop two every Saturday and Sunday night. Local Korean audiences can catch it on tvN, while global watchers can stream it on Disney+. Stay tuned. TechRadar247
will keep you updated.