The historic K-drama Arthdal Chronicles Season 2 has just dropped the first couple of episodes. But it is enough to raise the bar as now fans are more curious to learn how things will unfold after the bloodshed. However, it's safe to say that Arthdal Chronicles Season 2 Episode 3 will see another action-packed scene. The previous episode saw several gritty scenes and the death of the most beloved character. So, it looks like the situation will escalate in the upcoming episode, especially when Eunseom goes missing. Is he dead? Well, in the previous episode, he got trapped in the arson. So, is it the end of his legacy? Let's see!
Arthdal Chronicles Season 2 Episode 3: Risk Of Being Caught! What's Next?
Mubaek died in the closing moment of the previous episode, leaving everyone with remorse. However, they have yet to be made aware that they have saved Eunseom instead of Saya. Since both look similar, they mistake Eunseom for Saya. In fact, Tayon and others aren't aware of this swap, so everyone tries to cure Eunseom's injuries. Amid this, Eunseom remains surprised after seeing Tanya. He believes that she has died. But Arthdal Chronicles Season 2 Episode 3 will finally clear the misunderstanding. Will she find out that the person in front of her is Eunseom?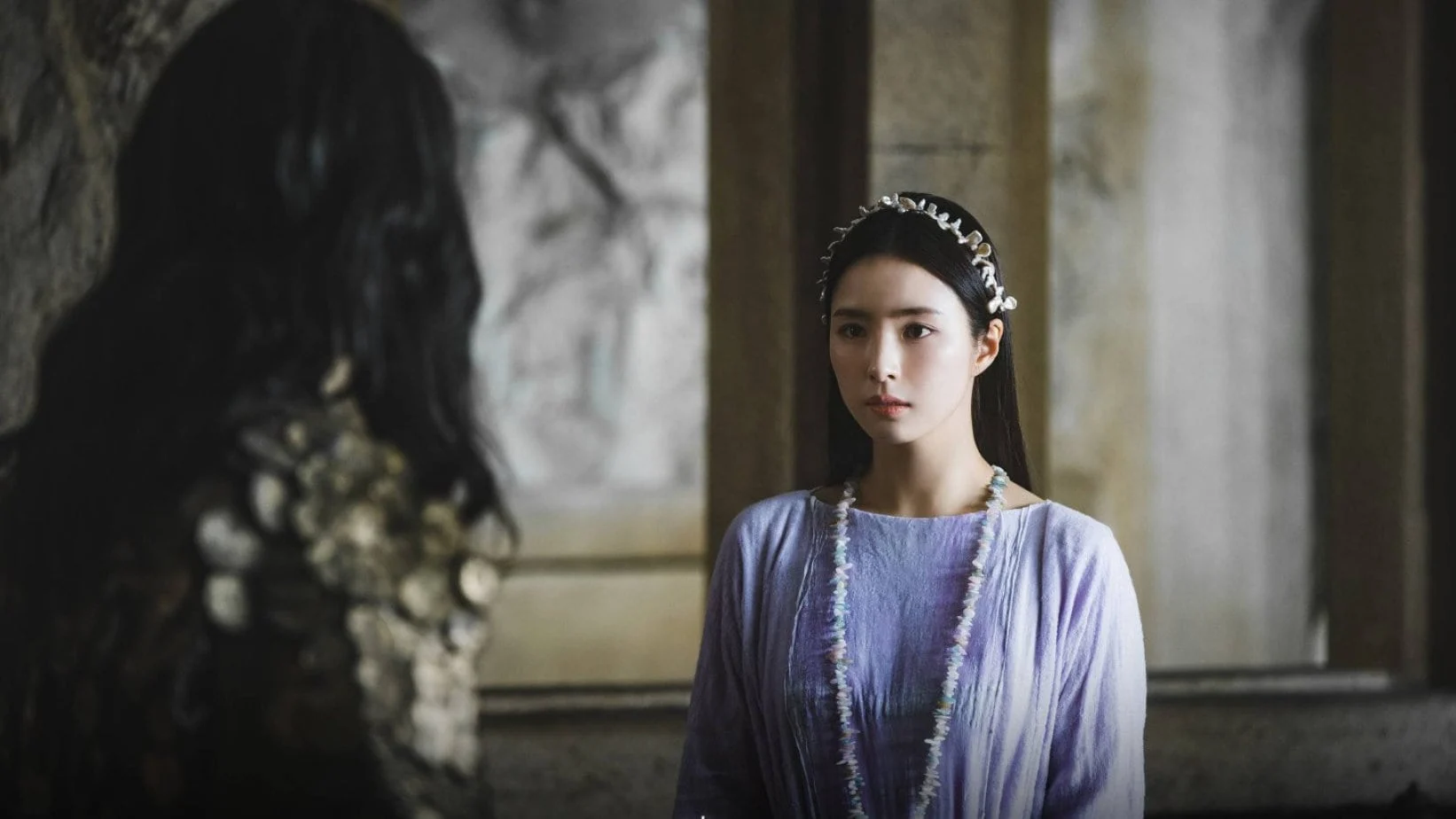 Well, it remains unclear at this moment. Meanwhile, the situation gets intense in the Ago tribe after the disappearance of Inaishingi. They are now at a point where they can again disband. But before that, Saya will show up, and they will make the same mistake. It may help Saya and Eunseom realize that they are connected. But it will come up with a cost in Arthdal Chronicles Season 2 Episode 3. This is because Tayon will soon realize that Saya is missing and the person in front of them isn't him. It will quickly create a mess for Eunseom, and now his life is at risk.
A Quick Recap!
After declaring the war, Eunseom and Saya prepared to face each other on the battlefield. Saya was confident that his army could surpass the Ago tribe. But he remained surprised after seeing their army in misery. Arthdal cavalry faced troubles as most soldiers fell on the ground because of the knots tied in the grass. Shortly after, the Ago soldiers showered arrows on the Arthdal soldiers, causing colossal damage. After witnessing such a site, Saya sent Mubaek to force the Ago soldiers to retreat. But Eunseom didn't give up and took Daoyu down with ease. Mubaek saw this and quickly headed to catch Eunseom.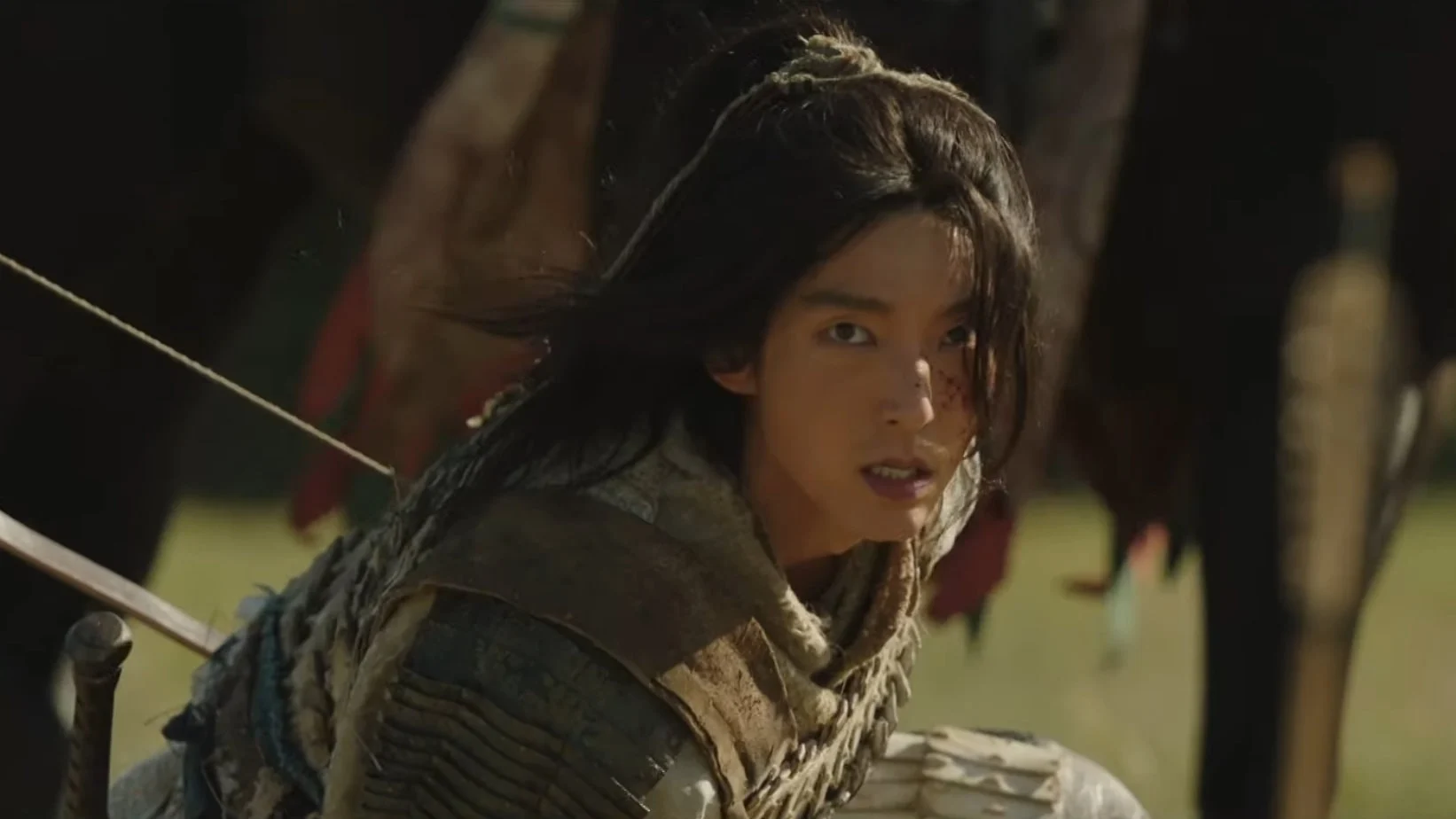 However, his horse was unable to match with the latter's speed. After dodging Mubaek, Eunseom reached the peak where he could easily target Saya. But he failed to shoot him as Mubaek interrupted, leading the latter to fall. However, with Kanmoreu at his beck, he could deal with the Arthdal soldiers. His bold move led them to retreat, but the Ago tribe wasn't done, and they started showering arrows, injuring most soldiers. With this, the battle came to an end. Tagon and his ministers were waiting for the battlefield news. However, they were left stunned. As for Tagon, he was worried about the Grand Temple's actions.
Arthdal Chronicles Season 2 Episode 3: Release Date
The forthcoming episode will make things more complex for Arthdal army. Now, how they will deal with the looming threat remains to be seen. Catch the intense drama in Arthdal Chronicles Season 2 Episode 3, which will air on September 16, 2023, at 9.20 pm KST. The all-new episode airs every Saturday and Sunday night. So don't miss it. It is available to stream on Disney+ for international audiences, while the local Korean audience can catch it on tvN. Stay tuned. TechRadar247
will keep you updated.