Chrissy Metz Weight Loss: No doubt, Chrissy Metz is one of those finest actresses who has changed the definition of beauty in Hollywood. While she is known for her brilliant work in "This Is Us," the star has often faced problems because of her weight. But the change in her appearance has taken the internet by storm. Everyone is curious to know about Chrissy Metz weight loss 2023. Did she undergo some surgery? Well, there are plenty of questions running back of people's minds. Among them, many are more into learning about how she achieved such a milestone by shedding almost seven stones.
It's hard to believe that NBC's flagship series "This Is Us" star Chrissy Metz had a terrible career start before auditioning for the show. She only had 81 cents with her before her life took a drastic turn. While her portrayal of Kate Pearson inspired other women, the actress faced the same struggle. In her entire life, Chrissy Metz struggled with body image and obesity. Thus, it becomes quite easy for her to walk in Kate's shoes. But despite her successful career and garnering two noms for Golden Globe Awards and a Primetime Emmy, Metz still struggles to fit the industry beauty standard. Hence, Chrissy Metz weight loss 2023 journey is more crucial for her.
Did Abusive Childhood Lead To Chrissy Metz Weight Gain?
Born on September 29, 1980, Christine Michelle Metz aka Chrissy Metz, had spent most of her childhood in Japan, despite being born in Homestead, Florida. Well, it was because her father was posted in the Navy. But they returned to Florida when she was just nine. However, things weren't that pleasing for her. After their return, Chrissy's mom was left to do various odd jobs to support the family since her father suddenly disappeared. It created chaos among them.
Metz has revealed in her memoir This Is Me that she faced emotional and physical abuse during her childhood. It certainly led to unhealthy habits as well as obesity. That further resulted in Chrissy Metz weight gain. So, instead of staying at her heaviest, she worked on shedding some pounds. It marked the beginning of Chrissy Metz weight loss journey. She even recalled being the youngest member enrolled in Weight Watchers. Do you know she was just eleven when she started seeing them? But it never helped Metz to lose some pounds. In fact, she started building some unhealthy eating habits to cope with the emotional abuse.
Chrissy recalled in her memoir that she had a challenging relationship with her stepdad. Her body seemed to offend him. He never liked the way she looked. Unfortunately, he couldn't do anything but stare. Metz also wrote in the memoir that her father often joked about locking the refrigerator. Even her father conducted a forced weight check-up when she was 14. And his way of doing so wasn't that friendly at all. He often clanged the scale hard on the kitchen floor to force Chrissy to work on losing some pounds.
Mom Had Neither Been A Support System
As per the 2018 memoir This Is Me, the actress was never slimmer. She was born chubby and bulky. Although she didn't have a strained relationship with her mom, she neither had any pleasant memory as well. Chrissy Metz mentioned that her mom loved to go shopping. But she never preferred to take Chrissy with her. Instead, she chose to go with her two younger daughters, who were slimmer and thinner than Chrissy. Although the American Horror Story alumna had no grudges against her mother, it somewhat made her rely more on food.
Rejection & Depression!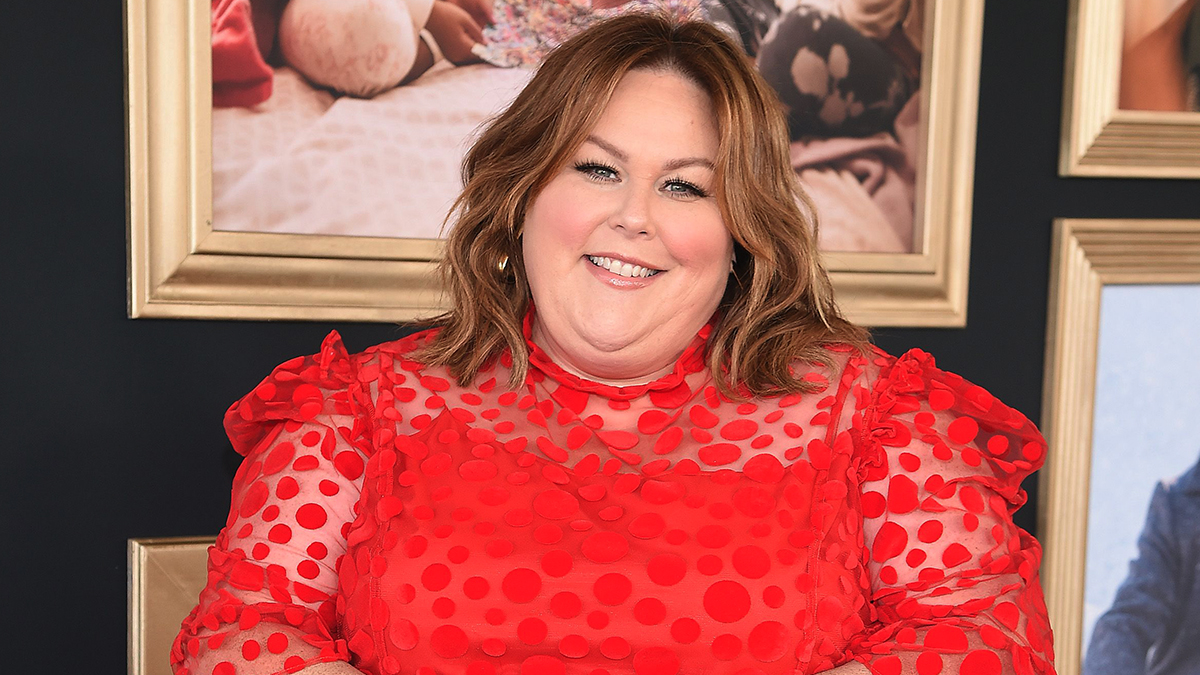 While such traumatizing moments paved a path for Chrissy Metz weight loss journey, the star still struggled to work on her passion. Despite the odds, Metz developed a knack for acting. And soon, she moved to Los Angeles to pursue a career in the same. But despite her hard work, she failed to get recalled by others. In fact, there was a time when she believed that she could never become an actress. This was because she didn't fit into Hollywood's "ideal" standard.
But to support herself, Metz started working as an agent's assistant. She wanted more from her career as she never intended to become an agent and help others to cast in a prominent role. Luckily, her career suddenly shifted when she landed on the iconic role in "This Is Us." However, her agent called her to lose some pounds. It led her to embark on Chrissy Metz weight loss journey. That somewhat helped her shed 50 lbs. Despite consistent effort, she failed to maintain a slender look and again gained 100 lbs before joining the cast.
The Beginning: Chrissy Metz Weight Loss Journey
Well, Metz called her a binge eater as she used food as a coping mechanism. But 2010 turned out to be an eye-opener for her. In an interview, she told Woman's World that she had a full-blown panic attack on her birthday. It was an intense one that later landed her in the hospital. That was the moment when she decided to work on herself. In another interview, Metz told VeryWellMind that she was grateful for the panic attack that stopped her from hurting her body. Shortly after, she embarked on her weight loss journey.
Chrissy Metz weight loss journey began when she turned 30. The minute she returned home, she vowed to herself to pay attention to herself. She also decided to listen to others who wanted to see her successful and healthier. She was pumped up with motivation that she lost 100 lbs within five months. Surprisingly, she never used weight loss drugs or underwent surgery. All she did was walk 20 minutes a day and eat only a 2000-calorie diet. Her diet plan includes eating healthier food and adopting a portion-controlled diet.
Instead of focusing on a three-course meal, she opted for six throughout the day. It helped her to maintain a healthy relationship with food. During Chrissy Metz weight loss journey, the actress adopted to stick to nutritious proteins, beans, vegetables, and carbohydrates. But she occasionally enjoys a cheat meal to maintain a proper balance.
Brilliantly Planned Workout Routine
Not only did Chrissy Metz rely on healthy eating habits, but the actress also started exercising to shed some pounds. Instead of sticking to the vigorous exercise regime, Metz followed holistic workouts like yoga and cardio exercises. She hired a personal trainer who helped her in achieving her goal. Chrissy Metz weight loss is a result of a disciplined workout routine that follows working out five days a week. She even trained on alternate days to help her body deal with the stress caused by exercising.
The Turning Point: When Chrissy Metz Identified The Cause Of Her Weight Gain!
Chrissy Metz weight loss 2023 is buzzing as the actress looks different this year. Well, her perfect weight loss journey inspired several people. But four years after shedding enormous pounds, Metz had a change of mind. And the credit goes to "American Horror Story: Freak Show." Chrissy Metz had her second breakthrough when she joined the AHS cast in a recurring role as Ima Wiggles. By that time, she had successfully lost a considerable amount of weight. But she shared she had a second realization when the team asked her to wear a fat suit.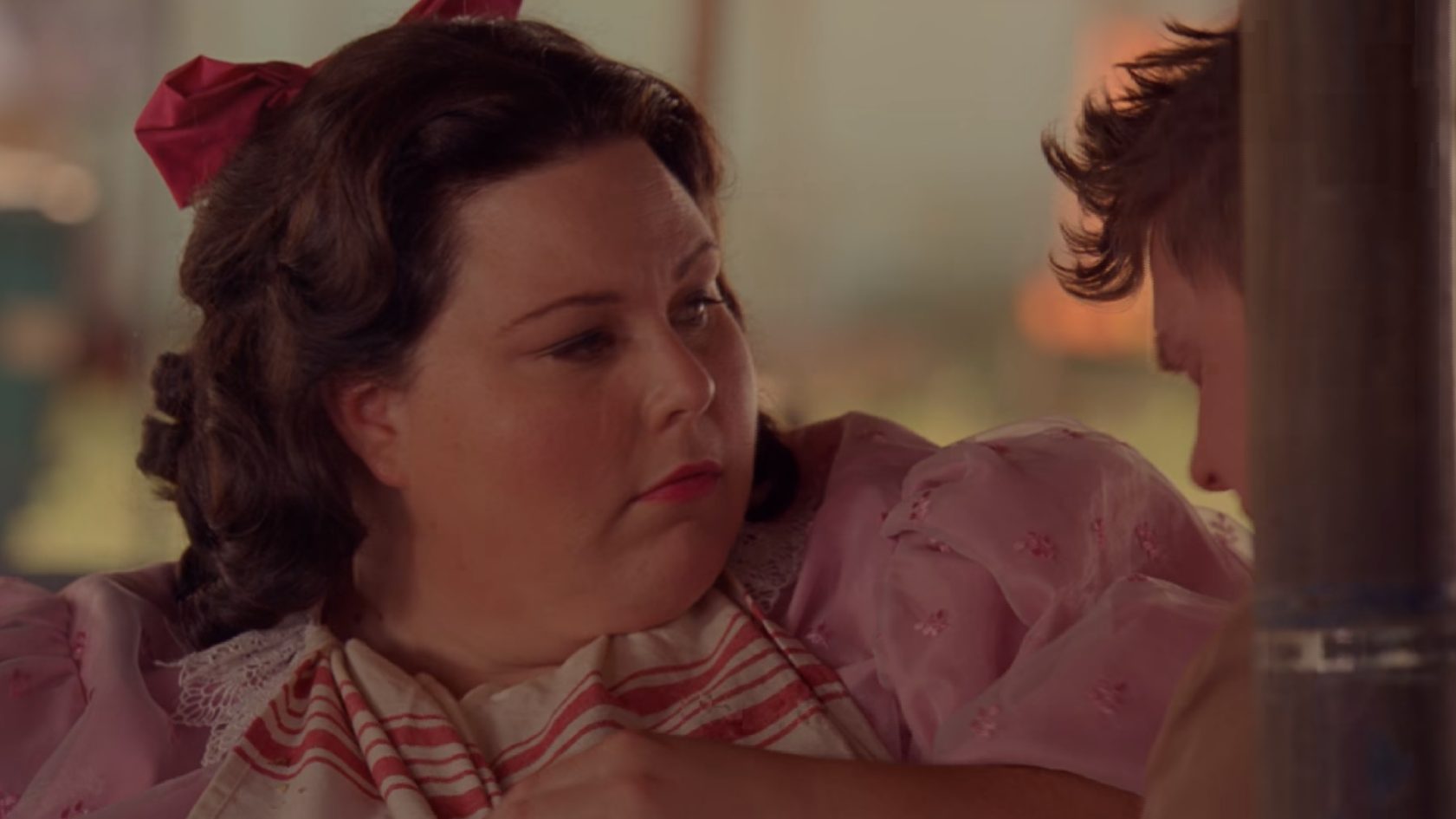 This was because she was playing a circus "fat lady." The role helped her realize that she didn't want to be like Ima of AHS. She didn't like herself to be stuck in the doorframe and be that heavy. So, she focused more on her weight to identify the main cause of Chrissy Metz weight gain. Metz told VeryWellMind that the food was just the symptom. But the main problem was her feelings and childhood trauma. She had never dealt with them.
Thus, the AHS helped her to focus more on body positivity instead of stopping herself from eating what she liked. Well, it was really a turning point in Chrissy Metz weight loss 2023 journey. In fact, Metz often advocates body positivity. She emphasized staying on good terms with your body and mind. As of now, the actress has lost 30% more weight.
What Is Kate Pearson Star Doing After "This Is Us?"
It's been almost a year since the show dropped its final episode. However, fans are now curious to learn what Chrissy Metz is up to these days. In an interview, Kate's star said that she is still in touch with the other cast members of This Is Us. She also talked about the friends she made in the show. As of now, the 42-year-old made her big-screen debut. She played a dark role in the drama movie "Stay Awake." While discussing her role, Chrissy Metz said it was quite "tricky" for her to play that character.
This is because filming for a movie is different than TV shows. She has done the same role for six years, so she was aware of the character. But in the film, it was different. She needed to bring the character to life in just a few months of filming. Despite all the challenges, she gave justice to the film, which was a blockbuster hit in 2022. She also opened up about her new EV and Broadway debut to be released in the near future. Besides her acting career, Metz has established herself as a successful singer. She dropped her debut single, "Talking To God," in 2019, which received positive reviews.
Chrissy Metz has also performed the track several times with her band, Chrissy And The Vapors. The talented soul is currently enjoying a healthy relationship with her boyfriend, Bradley Collins. Not only this, she has written a children's book and also owns a wine company, The Joyful Heart Wine Company.
A Tribute To Ron Cephas Jones
On August 2023, "This Is Us" stars heard the most heartbreaking news. Following the death of Ron Cephas Jones, Chrissy Metz, Mandy Moore, and Sterling K. Brown paid tribute to the actor. A rep confirmed that the actor died at 66 after battling a long pulmonary issue. Shortly after this news, Brown took to Instagram to share his condolence with Ron's family. He also wrote, "You will be missed."
Meanwhile, Metz thanked Ron for everything he did for them. Jones played Sterling's biological father, William Hill, on the show. He even won two Emmy Awards for guest role. In fact, Jones was in a recurring role throughout the sixth season of the series that wrapped up in May 2022.
This is all about Chrissy Metz weight loss 2023 journey. Comment down your thoughts on the actress's journey to loving herself. Stay with TechRadar247 for more such amazing updates.