The dating reality TV show Love Is Blind has amassed an enormous fan following throughout its four seasons. Currently, Love Is Blind Season 5 is ongoing, and fans are curious to see how many couples will end up together. But amid this hype moment, many are still searching for Love Is Blind Season 6. Is it happening? Well, generally, Netflix waits for the viewership count to announce the news. But it seems like the streaming giant is trying to make some changes in its renewal pattern. Or perhaps it's looking forward to making its roaster more sizzling and hot. Whatever the case, we have pleasant news for dating reality TV show fans. So, what are you waiting for? Let's head to see what Netflix has to offer.
Created by Chris Coelen, Love Is Blind follows a different style than the rest of the dating reality shows. It follows fifteen women and men trying to find love. Well, they are all from the same metropolitan area. So it becomes easy for them to start a conversation. But it isn't that simple at all. This is because they need to interact through "pods." They can only communicate through a speaker but only see or meet each other once they agree to marry. Well, it's quite tricky and dangerous. But it is what it is!
Love Is Blind Season 6: Is It Already Renewed, For Real?
Since Love Is Blind Season 5 is already on air, it's quite tricky to guess when Netflix will renew the show for the next season. Typically, the streaming giant picked the series based on the viewership of its previous season. And since the fifth season is currently ongoing, the chances of Love Is Blind Season 6 are quite slim to get a renewal announcement, at least now. But there's a catch! The situation is different with Love Is Blind. Well, it's because Netflix has already renewed the show for its sixth season.
Indeed! It shows the streaming giant confidence in its dating reality TV show. Well, Netflix renewed both Love Is Blind Seasons 5 and 6 together. The official social media account confirmed the news. Hence, Love Is Blind Season 6 doesn't need to wait for the fifth season to get wrapped up. So, indeed, you can now rest assured as the series will soon return to your screens. As for Love Is Blind Season 5, it will air episodes 5 and 6 on September 29 of this year.
When Will Love Is Blind Season 6 Production Begin?
Rejoice fans! You will see the next season sooner rather than later. This is because the production team has already started the casting call. On August 15, 2023, the casting company behind the show, Kinetic Content Casting, shared an Instagram post announcing the show's current status. It also asked people eligible for the show to shoot them on their DM. Not only did they make the casting call announcement, but the casting company also shared the location of Love Is Blind Season 6.
As per its IG post, the next season will give a taste of the Midwest. Since the casting has already begun for the next season, production for Love Is Blind Season 6 will soon begin. As per some sources, the sixth season will start production by the end of 2023. However, Netflix and the creator have not commented on this tentative production date. But the series creator, Chris Coelen, said he wants the show to keep going. He told The Hollywood Reporter that 'Gimmicks' can work for this season. But he wants to keep the show going.
Hence, he's being picky regarding Love Is Blind's location. While sharing the details about the series' location, Chris revealed that in the reality industry, people sometimes take the execution for granted. But he didn't want to do the same thing. Well, the show has already featured Atlanta, Dallas, Chicago, Houston, and Seattle. So, it will be amazing to see the new city in Love Is Blind Season 6.
What Will Happen In Love Is Blind Season 6?
Love Is Blind is known for its dramatic and unique concept. But in terms of the pattern, the show is said to be bringing back its original "pods." Almost 30 contestants will register for the show to find their true love. But it will be more complex. Since it's Love Is Blind, you can expect to see more drama, love triangles, and, of course, a lot of PDAs. As per the format, the couple will relocate to the same apartment after they decide to get engaged. But only some are lucky enough to find their true love.
Since Love Is Blind Season 5 is known for bringing several red flags, fans can expect to see some tragic cases in the sixth season as well. But will the next season really bring back such red flags? Whatever the case, fans will see some passionate partners ready to take their dating relationship toward their marriage. But will they stick together? It remains a big question here. For that, you need to tune into Netflix's Love Is Blind Season 6.
Love Is Blind Season 6: Cast Details
As of now, the production house has yet to reveal who will star in the upcoming season. At this particular time, it's only known that the casting call for the next season has already begun. Considering this, we can expect that soon, the streaming giant will reveal the casting roaster. But remember that the streaming giant sometimes drops the cast details just a few days before the series premiere. So, considering this, we can expect the cast announcement to occur sometime in early 2024. We will update you shortly after learning the official news.
Love Is Blind Season 6 Release Date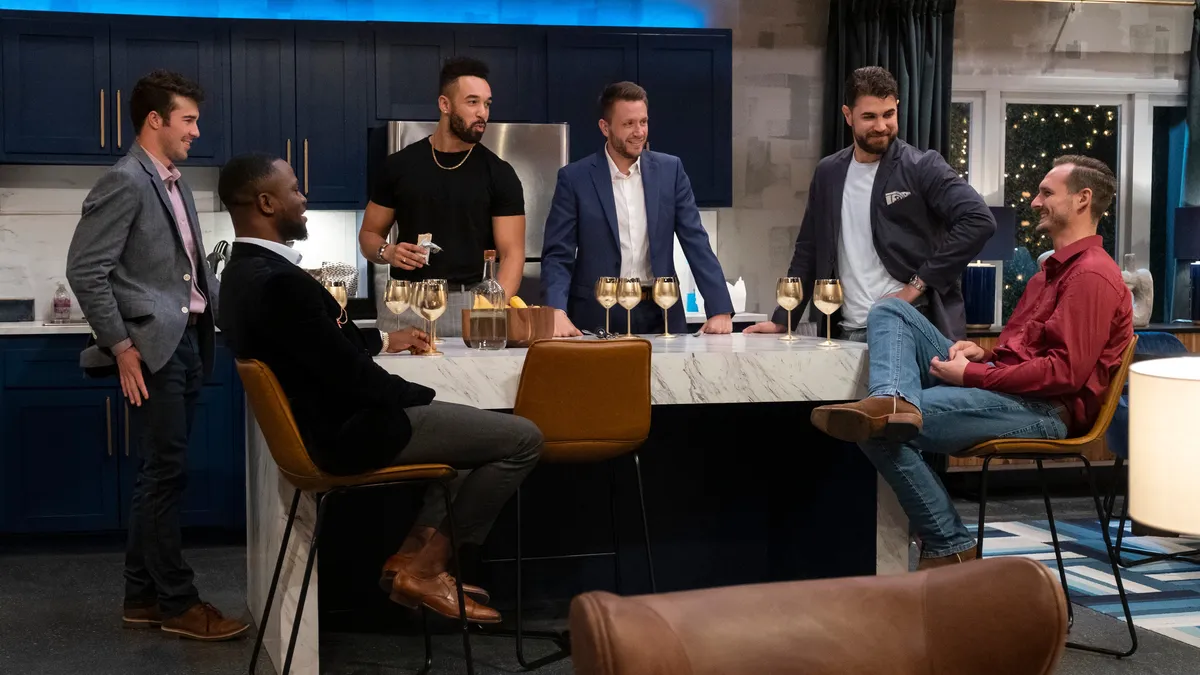 Netflix has just renewed the show for the next season this year. So, it's pretty early to speculate on the Love Is Blind Season 6 release date. However, some sources have confirmed that the show will undergo production soon, in the fall of 2023. Well, the show only takes a few months to wrap up production. So, considering this timeline, we can expect Love Is Blind Season 6 to be released sometime in the middle of 2024. This is all for now. TechRadar247
will keep you updated.