The MCU is back with another jaw-dropping adventure with Loki Season 2. Following its cryptic finale, Loki has returned to unravel the mystery surrounding He Who Remains and the rogue TVA. While the debut episode was full of time-slipping, Loki Season 2 Episode 2 is all set to explore the twists and impressive experiences of the God of Mischief. Now that the true nature of TVA is out, Loki and his agent friend need to figure out what's best for them. That ultimately leads to a new quest to bring back the old foes and pals. It will also get Loki to rekindle his love. But will he do that? Keep reading to know what happens next in Loki Season 2 Episode 2.
Loki Season 2 Episode 2: What To Expect Next From Loki's Chaotic World?
Loki Season 2 Episode 2 will see the hunt for Sylvie. Loki finally realizes he needs Sylvie's assistance to deal with the looming threat. After seeing He Who Remains in the past timeline, Loki has a theory that suggests that war is just to begin. But for that, he needs to find Sylvie, who is busy living a normal life in 1982. She is eager to understand the nature of life, where McDonald's plays a pivotal role. Meanwhile, Mobius and Loki face hardship when they finally arrive in the 80s.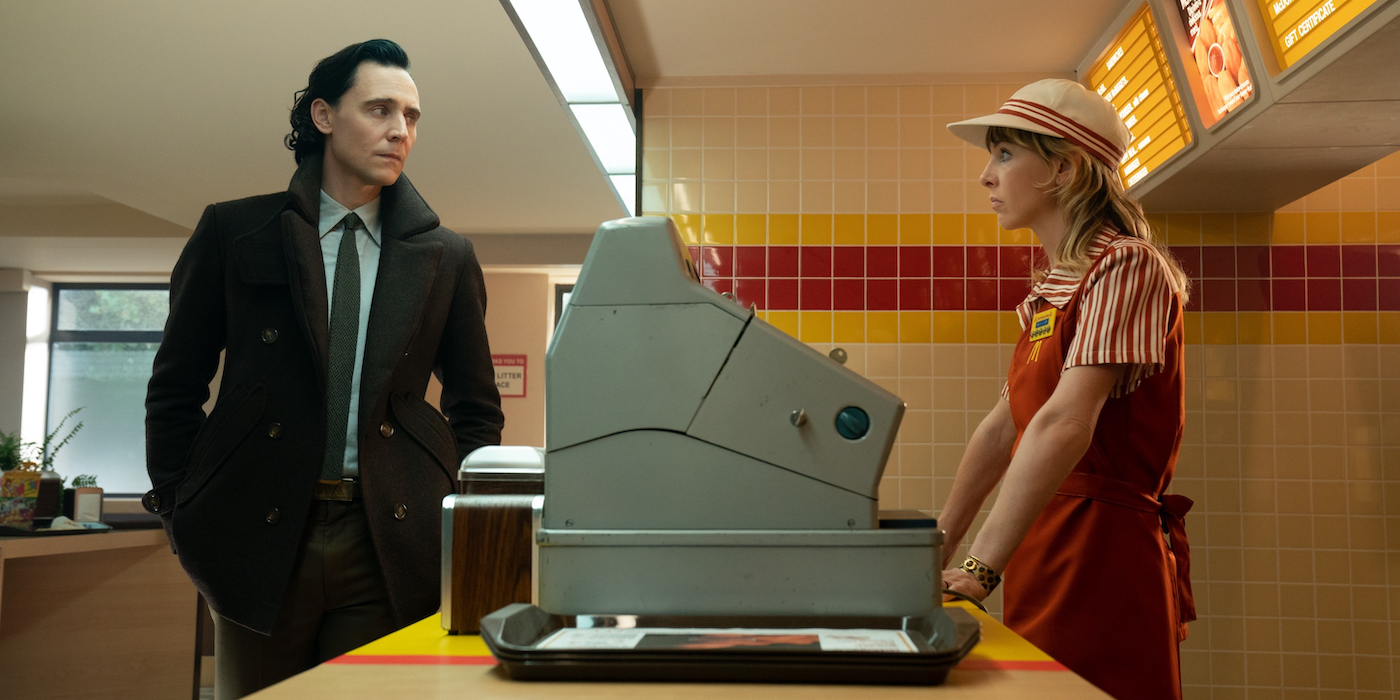 The upcoming episode will also see the dynamics between Loki and Sylvie. He wants to redo his past mistakes. But it will take a lot of work. Loki Season 2 Episode 2 still hints that Loki will finally find Sylvie and try to discuss the matter. Mobius, on the other hand, will find himself in a shocking position. TVA will be in chaos thanks to the Kang variant. Things aren't going to be normal in Loki's life. Hence, he decides to return to his anti-hero nature to save the day.
A Quick Recap!
The Loki Season 2 opened immediately from where they shut the first season's door. It began with Loki being pushed back and forth in time, facing different iterations of the Time Variance Authority. He learned that TVA was actually different, where Agent Mobius and Hunter B-15 did not know Loki. During the time-slip, Loki learned about He Who Remains, and there was a mole in TVA. Luckily, he returned to the present timeline and asked Mobius to meet at the war room. But before making it to the room, Loki vanished again. However, he ended up in the war room, but in an alternate dimension.
There, he saw several faces of He Who Remains. After returning to the present timeline, Loki told Mobius they were coming, and war had just begun. However, Mobius finds it challenging to trust Loki. Despite that, Mobius took Loki to RNA, where they met Ouroboros, aka OB. The latter then revealed that Loki suffered from time-slipping. He then decided to help Loki, as OB recalled seeing the latter in his past. In order to stop Loki from time slipping, OB mentioned the Temporal Loom, which could be a great help.
But things didn't go their way, and soon OB learned that Temporal Loom was in meltdown because of overloading. In the final moment, OB tried to close the blast doors, but Loki and Mobius got stuck there. Despite this, Loki told Mobius they needed to find Sylvie, who arrived in 1982. She ended up in McDonald's and decided to try everything after seeing all the happy faces.
Loki Season 2 Episode 2: Release Date
The next episode will indeed take us back in time as Loki continues to time-slip. But will he find Sylvie there? You will find it in Loki Season 2 Episode 2, which will air on October 12, 2023, at 6 pm PT/9 pm ET. The MCU series consists of six episodes to explore the multiversal chaos. However, it only follows a weekly release schedule, dropping one every Thursday night. Plus, it's exclusively available on Disney+. So, don't miss it. Stay with TechRadar247

for more such exciting updates on Loki Season 2.