The New York Yankees mega baseball star Aaron Juge will make history with the lucrative offer he has received. He's encountered a payday that few athletes dreamt of. Are you eager to know Aaron Judge's net worth? Well, he's the talk of the town, creating a buzz around the world. But do you know how often he challenged his physical health to come this far? Not only he paved the path for his future, but he also made way for his team. And now his biggest contract made him challenge his rival Max Scherzer, the highest-paid player, with a net worth of $10 million. How? Keep reading to know that.
Early Life
Born on April 26, 1992, in Sacramento, California, Aaron Judge was adopted the same day by Patty and Wayne Judge. Both were teachers in Linden, California. He learned about his adoption when he was 10 or 11 years old. He had an older brother who was also adopted. Judge attended Linden High School and became the three-sport star of his school. Later he started playing as a pitcher and first baseman for his school baseball team. He was also popular for his football skills and played at the center for the basketball team.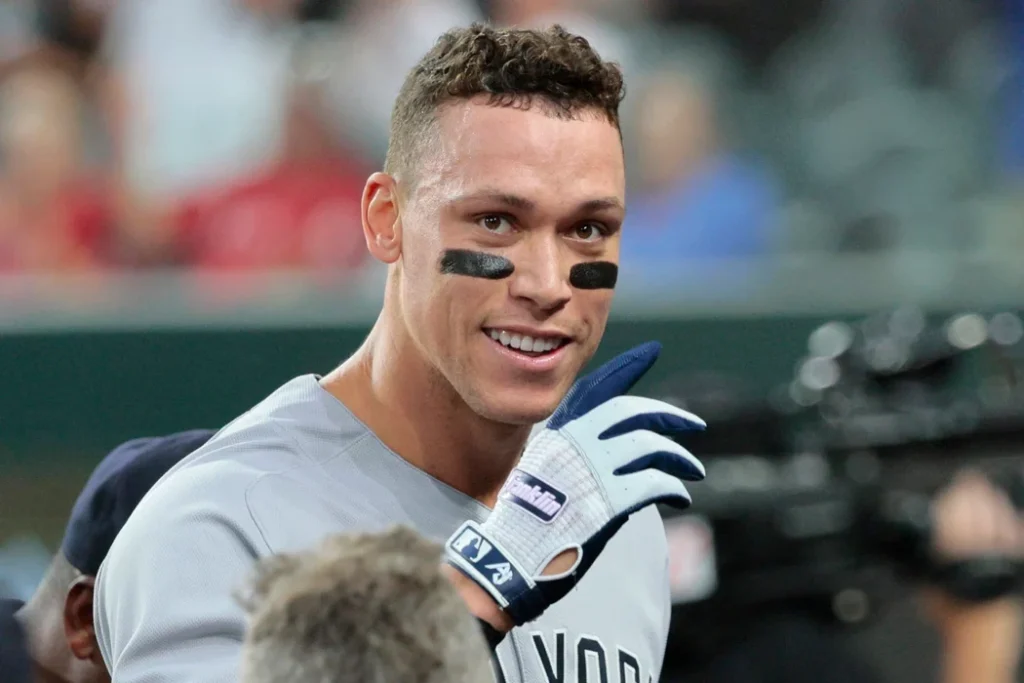 It wasn't the end. In fact, Judge set a school record in football and led the basketball team. He was also a part of the Linden High School's baseball team. Judge had no match in football, so various colleges recruited him to play for them as a tight end in football. Despite his football skills being untouchable, he preferred baseball. His skills landed him in the 2010 MLB, but he opted to study at California State University, Fresno. He later played in Western Athletic Conference. Judge continued to play baseball, won the 2012 TD Ameritrade College Home Run Derby, and soon appeared in the WAC in the first two seasons.
Aaron Judge Magnificent Career
It All Started In 2013
2013 was the year when The Yankees drafted Judge for the 2013 MLB draft in the first round as compensation after losing Nick Swisher. He signed with the Yankees, but sadly, he tore a quadriceps femoris muscle during a base running drill. So he didn't get a chance to play in the 2013 season. But the following year, he made his professional debut in the Class A South Atlantic League. Judge's incredible performance resulted in the promotion, and the Yankees promoted Judge to the Tampa Yankees. In 2015, he got a call from the Yankees to attend spring training as a non-roster player. The Yankees again promoted him, but later they dropped him, and he didn't get a chance to play in 2016 because of his knee sprain.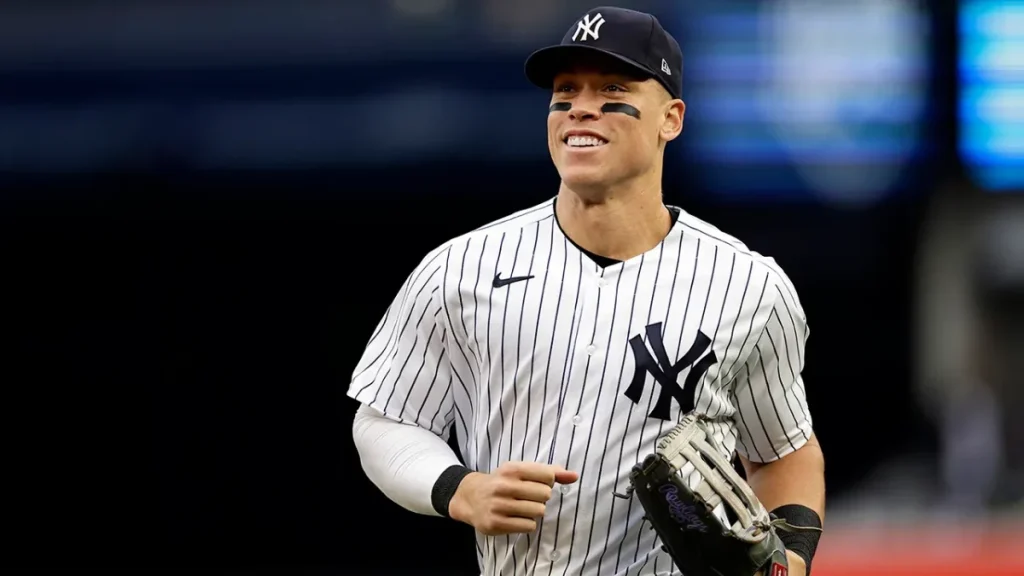 Journey With New York Yankees
After tough training, Judge finally made his appearance in New York Yankees in 2016. Do you know he started his journey with a home run in his first MLB? Do you also know that he hit a home run off Matt Andriese? Not only this, but Judge also hit another home run in his second MLB game. He soon became the second Yankees player after Joe Lefebvre, who hit a home run in his first two MLB games. But it was just the beginning. The following year, Judge had his first multi-home run on April 28, 2017, against the Baltimore Orioles. But Giancarlo Stanton broke Judge's record in 2018. Despite everything, Judge ended up tying the rookie record and was named the American League's Rookie of the Month in 2017.
It raised his popularity and Aaron Judge's net worth too. In May 2017, the Yankees launched the cheering section for Judge, calling it "The Judge's Chambers" the first three rows were booked only for Judge fans, which is interesting. On July 7, 2017, Judge broke Joe DiMaggio's record for hitting the most home runs. And you know what? He just broke the record within a year after joining the Yankees. He continued to break records and became a popular baseball player gaining a huge fan following. But 2020 wasn't his year. During Spring Training, it was revealed that Judge suffered a fracture in his ribs, and later COVID-19 pandemic created a mess. But he ended the year with his incredible performance and continued to surprise baseball enthusiasts with his marvelous performance.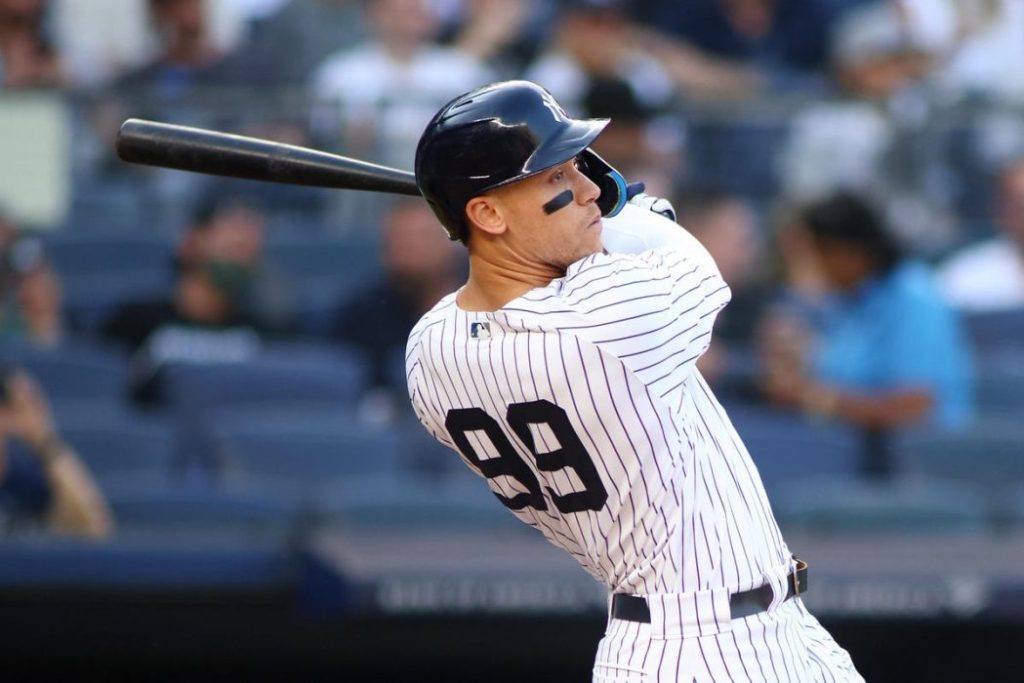 Judge Contracted COVID-19
While Judge and his baseball team were excited to play against the Boston Red Sox, he and five other players tested COVID positive. So the Yankees had to place them on the COVID-19 injured list. But it created an issue for the team as their game was postponed, which was set to play on July 15, 2021. Later the game became a part of the doubleheader, played at Yankee Stadium. But it was just the beginning, and Aaron Judge's net worth continued to rise.
Which Team Did Aaron Judge Join?
It was a hard time for the Yankees, including Aaron Judge. However, the Yankees owner Hal Steinbrenner said he couldn't imagine the Yankees without Judge. While Judge was considering joining San Francisco Giants and San Diego Padres, he seemed baffled as he didn't want to leave the Yankees too. It was a tough decision to let go of the team, which helped him build his career. Judge's manager also discussed his leadership quality and how everything was nice when he led the team. It was hard for the fans as they wanted to learn about Judge's decision. But in the end, Judge signed a deal with the New York Yankees.
But did you know he became the first player to sign a $360 million deal with the Yankees? After getting $360 million for being a part of the Yankees, everyone started wondering about Aaron Judge's net worth. The deal has undoubtedly affected his net worth and is clearly visible in his expenses. Do you know Aaron Judge wore a fascinating yet elegant Rolex watch while attending the press conference of the Yankees? He officially signed the contract in December 2022, adding another luxurious watch to his list. But fans are still eager to know Aaron Judge's net worth. So let's explore.
Aaron Judge's Net Worth
Aaron Judge made history by signing a contract of $360 million that completely changed his life. But before jumping on Aaron Judge's net worth, let's see his collective earnings. But do you know his record-setting 62nd home run ball was sold at $1.5 million? Surprisingly Cory Youmans had turned down the private offer of $3 million for the same ball which he caught in the left-field seats at Globe Life Field in Texas. Further, Judge was also Pepsi and Adidas's brand ambassador from 2014 to 2018. Thus Aaron Judge's net worth is a collection of everything. As of 2023, Aaron Judge has an estimated $60 million net worth.
Aaron Judge's career upturned since 2017, becoming the most well-known athlete in the history of the Yankees. But this deal broke the record in the history of baseball. But do you know he's close enough to play at the level of Mike Trout, who got a similar contract of $35.5 million AAV? It seems like Aaron Judge is going to write another history. What do you think? Stay tuned. TechRadar247 will keep you updated.